Stroll 'not sure what' Alonso was trying to do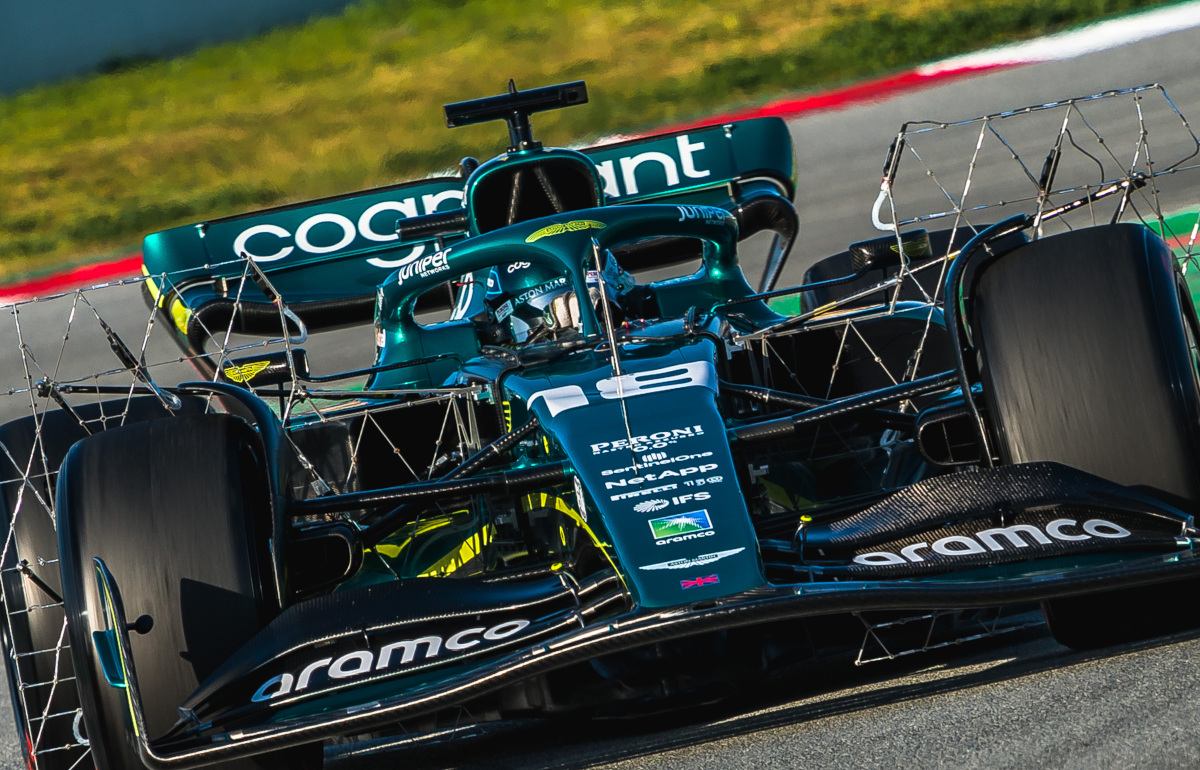 Engaging in a battle with Fernando Alonso fitting for a grand prix, Lance Stroll says he was "not sure" what the Spaniard was trying to do in testing.
Out on track at the Sakhir circuit, Alonso and Stroll traded positions and at times ran side-by-side in the first big battle of the 2022.
But it must be said, it was only testing.
Stroll tried to pass Alonso on the rundown to Turn 1, was briefly blocked before making the move into Turn 1.
Alonso fought back, said to have been complaining about the Aston Martin driver prior to the move. Alonso tried to come back at him at Turn 4, Stroll kept the position around the outside and eventually scampered off.
The Canadian was baffled by his Alpine rival's actions.
"There was a moment there, that got a little bit exciting," he told the official F1 website.
"I'm not sure what he was really doing."
Lance Stroll and Fernando Alonso showcase the first bit of racing action for the season! 🤩🥊#F1Testing #F1 pic.twitter.com/ermyLLpxuo

— Formula 1 (@F1) March 10, 2022
His tussle with Alonso was the first moment of wheel-to-wheel racing noted with the all-new cars.
Stroll, though, says it didn't give him any clue as to who the cars will handle in battle.
"No it didn't," he said. "I didn't actually get to follow too many people today so we'll see more the rest of the week."
This year's new aerodynamics are supposed to make it easier for the cars to follow one another.
His race with Alonso wasn't Stroll's only moment of the day.
The Canadian brought out the first red flag of the Bahrain test on Thursday, not because of car troubles, but because he lost the aero rake 45 minutes into the afternoon session.
The session had to be stopped to give the marshals time to clear up the debris.
"I felt something funny happen down the straight," he explained, "and the car began to behave strangely and I got the radio call.
"One of those things."
Like their rivals, Aston Martin often run aero rakes to record data during testing and they are also seen in Friday practices.
Stroll completed 50 laps on the day with the fourth fastest time, a 1:34.736.
"It was a great day running and we learned a lot," he said. "Still working on the car every session and try progress as much as we can."
Vettel, who tested in the morning, did 39 laps with a best time of 1:35.706.
PlanetF1 Verdict
Stroll puzzled by Alonso's Day 1 antics
Lance Stroll was puzzled by Fernando Alonso's day 1 testing antics.