Lance Stroll wants Fernando Alonso's pushy side to help bring out his best in 2023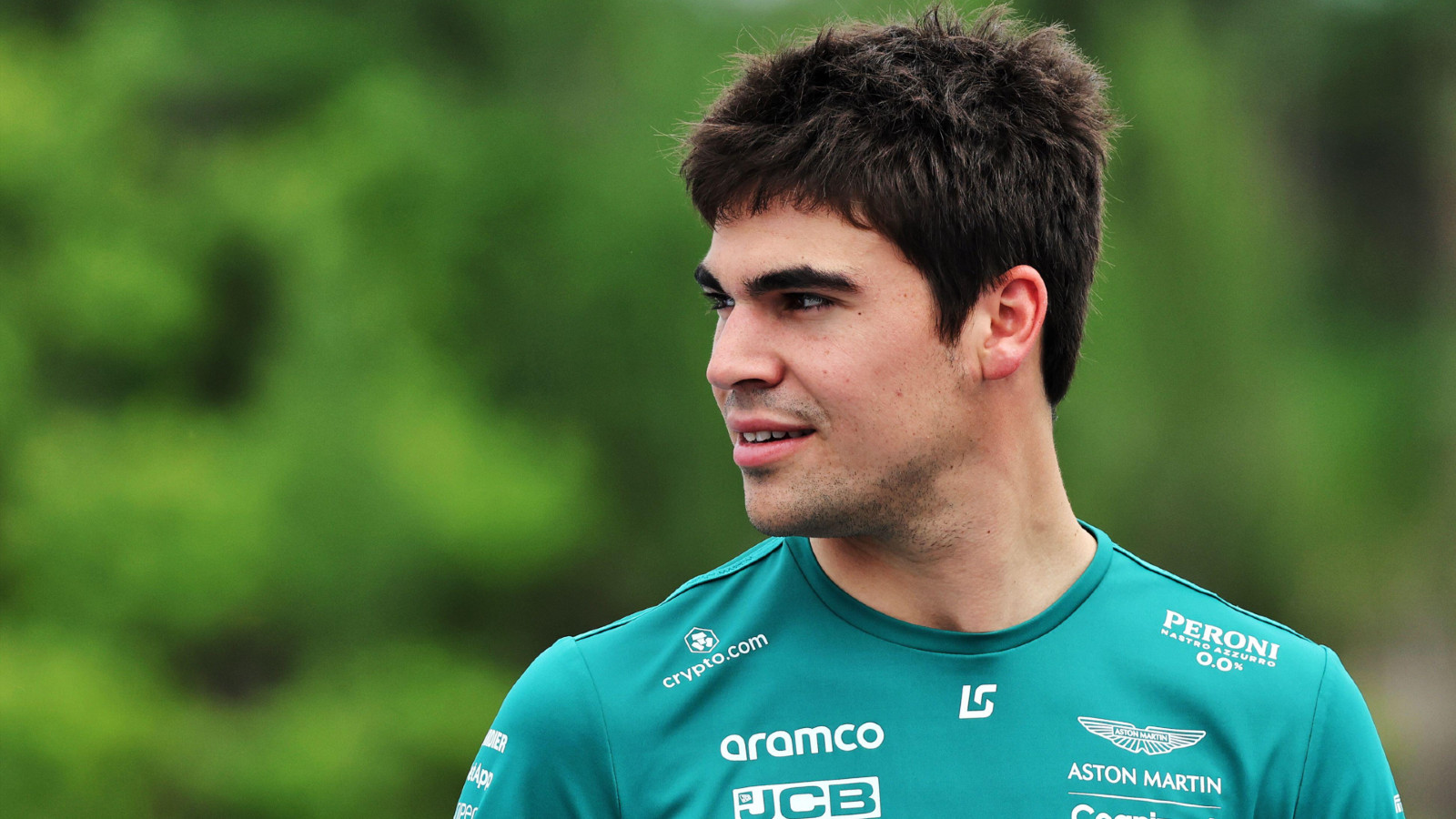 Taking on double World Champion Fernando Alonso at Aston Martin, Lance Stroll says if he can beat the Spaniard then he'll know he's "really at the top" of his game.
Having partnered four-time World Champion Sebastian Vettel for the past two seasons, Stroll coming off second best in both campaigns, this year he has a new team-mate in Alonso.
Aston Martin were quick to snap up the Spaniard in the wake of Vettel's retirement announcement, that taking all of four days from the one announcement to the next.
The team believes Alonso is the right man to drive their project forward as Aston Martin continue to invest heavily in the future with a new state-of-the-art factory, wind tunnel and simulator.
Stroll is also counting on Alonso to push him to bring out his very best.
PlanetF1 recommends
Is Fernando Alonso about to turn Aston Martin from nice losers into ugly winners?
Watch: Aston Martin share footage of Fernando Alonso's first day at HQ
Explained: How each Formula 1 car got its name and the history behind it
"It's no fun when you're just kind of driving around with no one pushing you," he told Motorsport.com.
"I think what you want in a team-mate is a guy that is at the top of his game. It means that when you get more out of it than him, you're really at the top of your game, and vice versa.
"When you're not getting the most out of it, it's not that you can just sit back and relax. You've got to try and work harder.
"I think that's what you want from the team at the end of the day, and also for them to know if you guys are pushing each other and always getting everything out of the car and the package."
'Alonso's a great driver, a big talent'
But while there are photographs circulating of Stroll at age 11 standing next to Alonso during the Spaniard's Ferrari drivers, the Canadian doesn't know him all that well.
He only joined the Formula 1 grid in 2017, Alonso stepping away from the sport two years later to take a break before returning in 2021.
"We've spent some time together, just chatting and stuff on drivers parades and all that," he continued. "He's a nice guy and he's a great driver, a big talent.
"It's always interesting and exciting when someone like him, or like Seb, comes to the team and has different ideas, or drives in a different way, and maybe wants different things in the car.
"It's always interesting to hear what guys with that kind of experience have to say. In that sense, I'm definitely looking forward to having him in the team and working with him."
Lessons learned from Sebastian Vettel
Alonso will be Stroll's second World Championship-winning team-mate having worked alongside Vettel for the past two seasons.
The 24-year-old reckons lessons learned from Vettel made him a "better racing driver".
"I think it's been great," he said of his former team-mate. "He's extremely experienced, and very talented. A four-time champion, so that says it all.
"It's really just been a lot of fun. I mean, he's been a competitor in the car, but I think he's really pushed me to understand different things, like how to approach the weekend, how to adapt my work ethic, and be a better racing driver.
"I definitely learned a lot from him in that regard, just watching how he does his things.
"He's definitely also just helped push the team forward and bring some ideas from his past experience at other top teams, like Ferrari and Red Bull.
"I think that that was huge. Plus, on top of all that stuff, he's just been just a cool guy outside of the car. And super nice. And that makes the seasons more pleasant."
Contrasting reputations for the Aston Martin team-mates
Alonso and Stroll are two drivers with very different reputations behind them, Alonso billed by many in the paddock as one of the best ever while Stroll is at times criticised for being handed his place on the grid by his father, the Aston Martin team owner.
That he was the one to hold onto a 2021 race seat with the team instead of Sergio Perez, despite the Mexican driver out-scoring him and winning the 2020 Sakhir GP, didn't help matters.
He was then beaten two years in a row by Vettel, a driver down on confidence and with one foot out of the door.
This year, if he wants any hope of shrugging off that pay driver tag, he has to at least sit on Alonso's rear wing – both on the track and in the standings.
If he can beat him, even better, but that's not likely to happen.