Lance Stroll has failed to score a single point in the last five races, and admits that he hasn't exactly been enjoying himself.
The Canadian enjoyed an excellent start to the season, finishing in P4 in Hungary and Spain before taking the second podium of his career at Monza.
However, he hasn't finished in the top 10 since that race in Italy. He missed the Eifel Grand Prix after contracting coronavirus, failed to finish in Mugello, Sochi and Portimao, and came home in P13 in Imola after coming together with Lando Norris.
Unsurprisingly, he hasn't had much fun, but is trying to put his struggles behind him.
"It hasn't been fun, I'm not going to lie," he said.
"It's been frustrating at times. This sport is a rollercoaster. I've had some highs at the beginning of the season, up until Monza really it's been a great season for me but unfortunately, now I've gone through a rough patch. There's nothing I can do about it.
"In hindsight, there are definitely some things I believe I could have done differently. There have been some mistakes I've made in some of the races which cost me some points.
"But then there's been some unfortunate circumstances like in Mugello, like Russia then of course missing the race in Nurburgring was far from ideal. That's in the past now, there's nothing that I can do about it.
"Instead of dwelling on it, I am looking forward to the next four races. I know we have a strong package and there's plenty of opportunity in the next four races to come back strong and my sights are set on this weekend as it stands and of course the remainder of the season."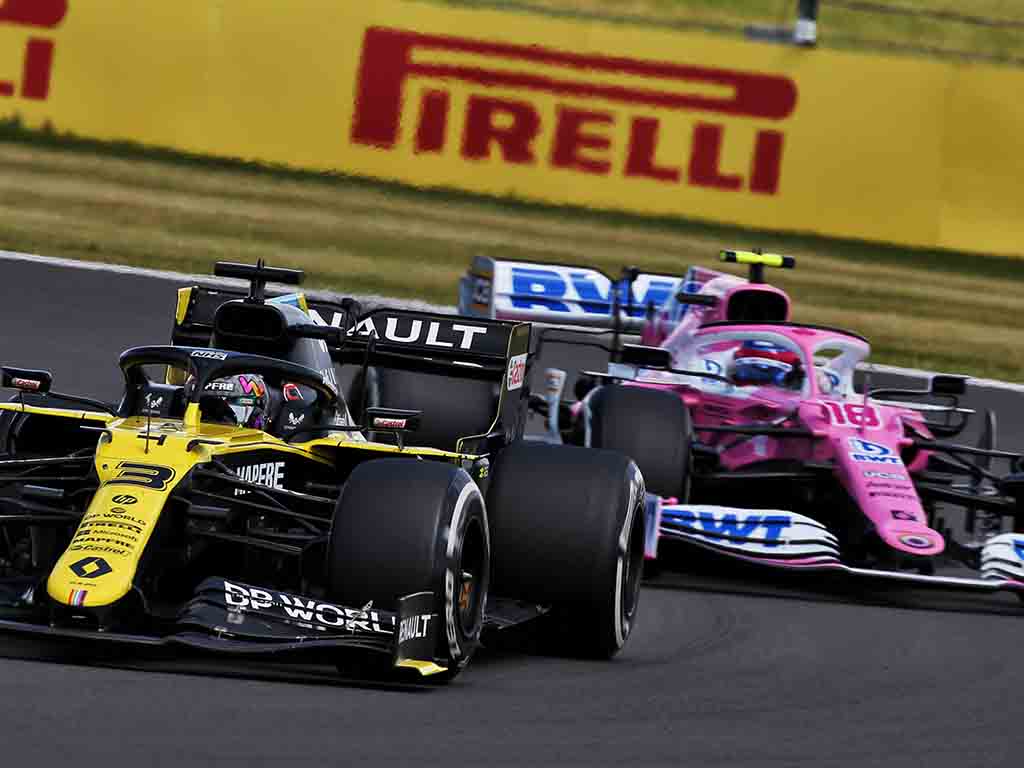 Get your hands on the official Racing Point 2020 collection via the Formula 1 store 
With Racing Point in P5 in the standings but just a point behind Renault in P3, Andrew Green has suggested that the team may move away from the philosophy of prioritising race day when choosing the qualifying setups.
Stroll says that the team will simply do whatever it feels will give the best chance of Sunday success.
"I think in general, as a team, we always look at how we can walk away from Sunday afternoon with the most amount of points. We set up the car in order to give us the best opportunity on Saturday to go into the race and score as many points as we can on Sunday," he added.
"This year, there are definitely some things that we've learnt over the last few events that we could have done differently in terms of setup going forward.
"At the end of the day, our goal as a team is to score as many points as we can on Sunday afternoons so we will be keeping that mentality for the rest of the year.
"It's a very tight grid – the midfield is very tight, very fine margins. Maximising our car performance on Saturday is extremely important to put us in a good position for Sunday so for sure that's going to be a focus point as well but ultimately a good race car is the most important as the points are on Sunday."
Follow us on Twitter @Planet_F1 and like our Facebook page.