Stroll left puzzled by stewards' 'funny decisions'
Lance Stroll did not agree with the stewards' decision to hand him a time penalty at the Australian Grand Prix.
As the Aston Martin driver battled to fend off a host of cars looking to shuffle him out of the top 10, it was his interactions with Valtteri Bottas which landed him in hot water with the stewards.
The same was true for Bottas, who felt that Stroll's weaving down the straight was not how a driver should be behaving out there on the track.
Nor was he happy when Stroll put a move on him, forcing him to dip a wheel in the gravel as Stroll forced his way through down the inside.
"The weaving just made it very hard for me to decide where to go, it was a bit on the limit," Bottas told reporters after the race.
"And yeah that pass, obviously forced me to go off the track, so I don't think that's how you should race."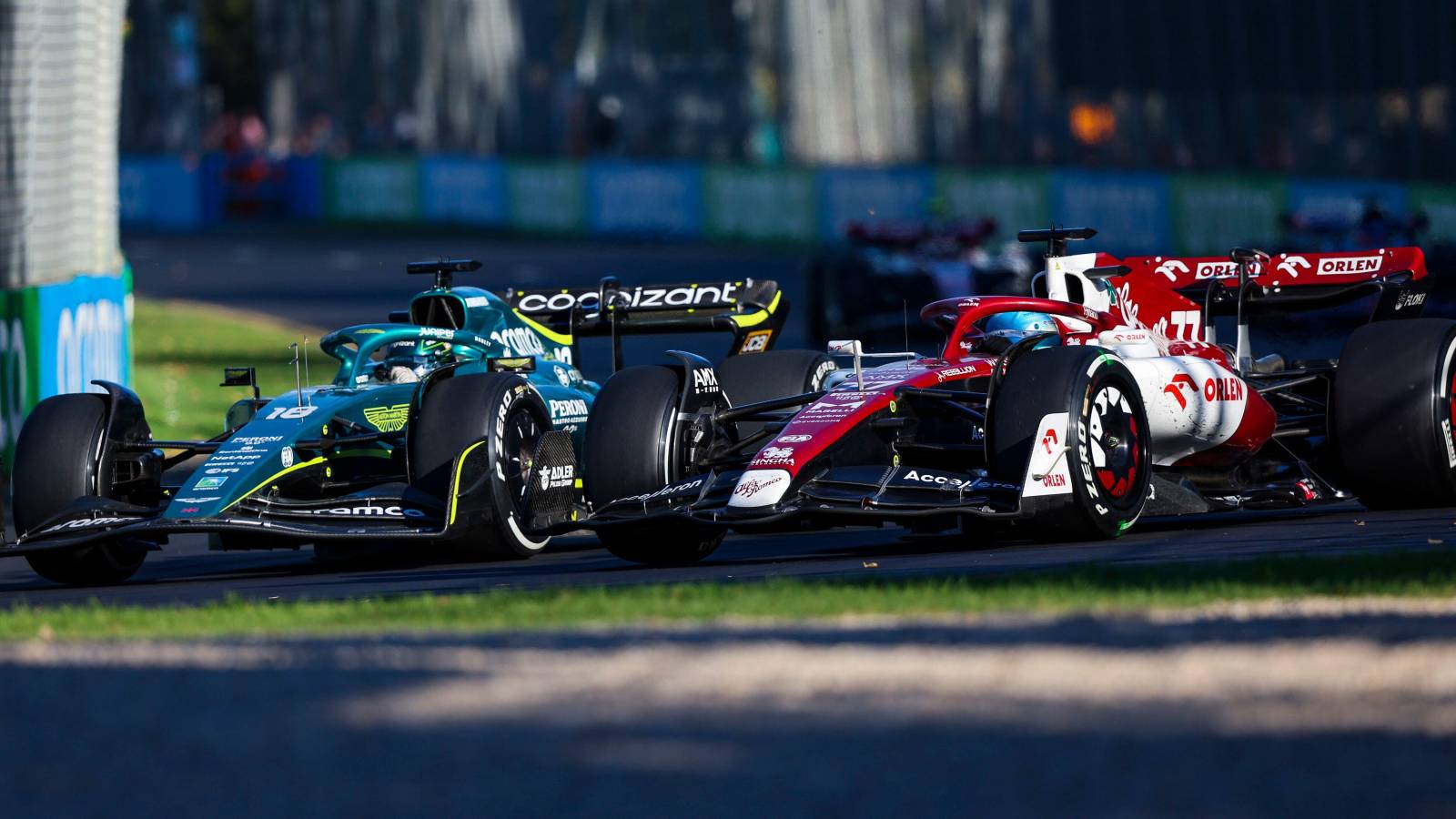 While the stewards noted that Stroll overtake, they did not investigate further.
But as for the weaving, that resulted in a five-second time penalty for Stroll and a penalty point for his superlicence, moving him on to eight.
This was a verdict which he could not understand.
"We see guys weaving all the time," he told media including The Race, as quoted by wtf1.com.
"It's just the last move, really. You can weave down the straight as long as you don't weave when the guy's approaching very close behind you. I'm weaving to break the slipstream, not to try and defend, and then they penalised me for it.
"There's a lot of funny decisions going on right now."
In the media pen after the race, Stroll reaffirmed his surprise at getting the penalty for weaving, which proceeded the overtake that left Bottas upset.
"I overtook him and then I was a bit surprised that I got a penalty," said Stroll.
Ultimately though, Stroll conceded that despite Aston Martin's best efforts, the pace was not there to claim a point.
"We tried to pick up a point, didn't really have the pace, but it was a good effort," he stated.
Asked about the pace of the AMR22 overall, with Aston Martin yet to get off the mark this season, Stroll responded: "Yeah we're just not quick enough so we've got to find some more."
A weekend to forget for Aston Martin
Lance Stroll and Sebastian Vettel both suffered at Aston Martin in Melbourne, for different reasons.