Stroll reveals he tested positive for COVID-19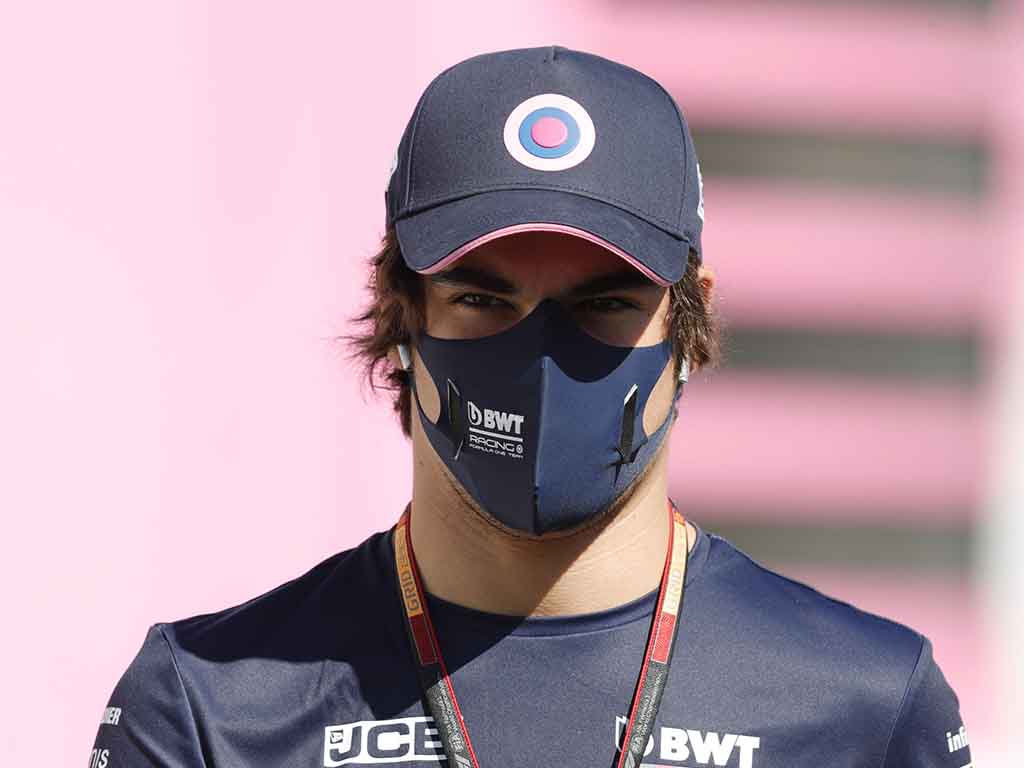 After falling ill over the Eifel Grand Prix race weekend, Lance Stroll tested positive for COVID-19 after returning home.
Little was revealed about Stroll's condition at the Nurburgring, other than that he was feeling too ill to compete in qualifying with Nico Hulkenberg then drafted in for Saturday and to take Stroll's place in Sunday's Eifel Grand Prix.
Stroll's symptoms were described as not being typical of the coronavirus, and without a positive test returned he travelled home on Sunday.
But now it has been reported that the Canadian driver tested positive upon returning home.
Lance Stroll was testing postive for covid-19 during Eifel GP, but now he is recovered and tested negative.

Info from his instagram#F1 pic.twitter.com/1gPcMI8LIs

— Eau rouge (@Insidef1) October 21, 2020
Stroll did though confirm on his Instagram that he is feeling 100% again, and has now returned a negative test.
However, with this news coming shortly after the FIA were forced to deny that Racing Point had found a loophole in the COVID-19 testing, this is certainly a controversial incident.
It's almost as if a positive result at the race from a driver that would have prevented a whole side of a team from running (or perhaps even both cars) wasn't wanted, so tests were dodged until it was too late to have an impact. Massively irresponsible all round if you ask me #F1

— Chris Medland (@ChrisMedlandF1) October 21, 2020
If Racing Point did indeed cover up Stroll's COVID-19 infection to keep themselves in the Eifel Grand Prix, then there could be major repercussions to come.
In his story on Instagram, Stroll wrote: "I just want to let everyone know that I recently tested positive for COVID-19 after the Eifel GP weekend. I am feeling 100% and have since tested negative.
"To fill you in on what happened, I arrived at the Nurburgring after testing negative in the normal pre-race tests.
"On Saturday morning I started to feel unwell and woke up with an upset stomach. I followed the FIA protocol and self-isolated in my motorhome and did not re-enter the paddock.
"I wasn't fit to race so I flew home early Sunday morning. As I was still feeling under the weather I took a Covid test on Sunday evening.
"The next day the results came back positive, so I stayed at home self-isolating for the next 10 days. Luckily, my symptoms were pretty mild.
"I was tested again on Monday this week and my results were negative. I feel in great shape and I can't wait to be back with the team and to race in Portugal."
It remains to be seen how the FIA will react to the incident if Racing Point have indeed exploited a loophole in the testing system.
Either way, if Stroll tested negative during the usual FIA pre-race tests, then it suggests that something has gone wrong during that process.
Follow us on Twitter @Planet_F1, like our Facebook page and join us on Instagram!