Lance Stroll handed three penalty points for forcing Sebastian Vettel off track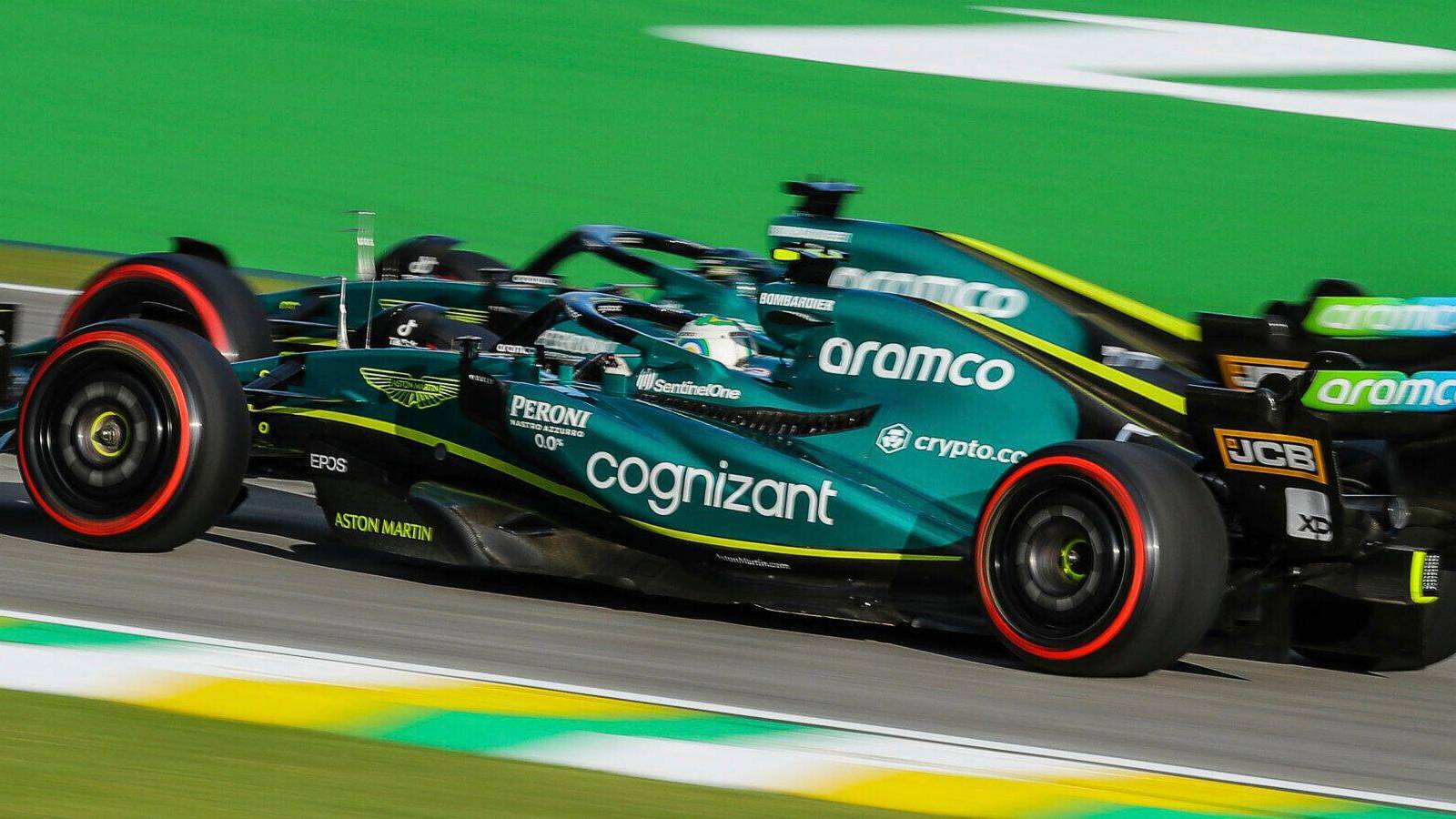 To go with his 10-second time penalty for forcing Sebastian Vettel off in the Sao Paulo sprint, Lance Stroll has also been given three penalty points.
Part of the intrigue of sprint action in Formula 1 is that drivers can set themselves up very nicely for the grand prix with a strong display, or the opposite could prove true with the danger of a driver getting it wrong and leaving themselves in a tricky spot, the latter true for Stroll in Brazil.
Just a couple of rounds on from his incident with Fernando Alonso in Austin, Stroll once more encountered trouble in combat as he defended from team-mate Vettel, pushing him onto the grass on the run down to Turn 4.
The stewards took a dim view, issuing a 10-second time penalty during the sprint, before later adding three points to Stroll's Super Licence. That takes him to eight for the 12-month period, with 12 resulting in a one-race ban.
"The stewards viewed video evidence and determined that Car 18 driven by Stroll deliberately drove to the left after Turn 3, driving car 5 off the road in a dangerous manner," the stewards stated as they justified their verdict.
It was still a positive sprint for Vettel, who was able to cross the line P9 after starting P13, meaning he starts the Sao Paulo GP from inside the top 10.
Stoll meanwhile will have work to do as he launches from P17.
Looking back on the sprint, Vettel felt that both he and Stroll could have done a better job of working together for the benefit of the team.
"It's obviously split seconds, but I went to the inside and that got closed and it was really tight and I went off the track, which was difficult to recover," Vettel told Sky Sports F1.
"I was sort of stuck sitting on the plank, but fortunately I got back and after we were able to work together and I was able to use the pace that I had.
"It's a fine line, you're fighting for your spot and obviously it's important to defend. On the other hand, it's always trying to outweigh are you losing more than you gain? Plus, we are obviously trying to work together.
"So I think today in the end, we could have done better both of us to try and get a better positioning for both for the team, not losing that much time and then obviously finishing a little bit higher up."
Read next: Fernando Alonso penalised by stewards over sprint clash with Esteban Ocon