There's more to Lance Stroll's story than what the 'championship table tells'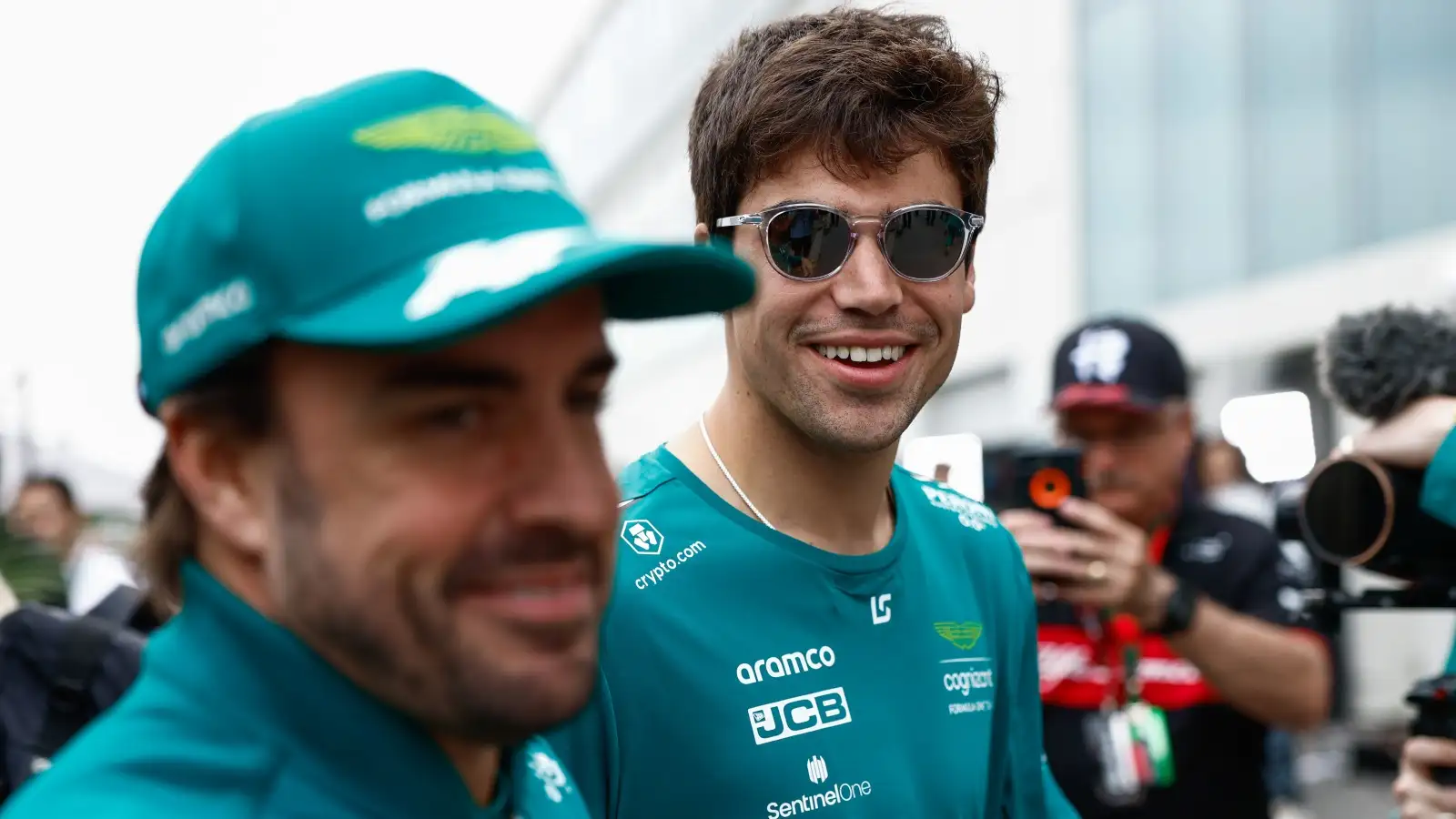 Aston Martin team boss Mike Krack has defended Lance Stroll's season, adamant the only shortcoming has been in the luck department.
Partnering double World Champion Fernando Alonso this season, Stroll has come up short against the Spaniard in every stat that counts.
Trailing this team-mate with 47 points to 149, the Canadian has yet to reach the podium whereas his new team-mate already has six champagne celebrations to his name, with Alonso 10-2 up in qualifying.
'Championship table doesn't tell the full story of Lance Stroll's season'
The unabated destruction of Stroll by Alonso has pundits wondering if the time has come for his team owner, and father, Lawrence Stroll, to call time on this and drop his son from the team.
"I want to see the Lance Stroll back that turned up in Bahrain because I think he's lost his way a little bit," David Croft told the Sky Sports F1 podcast.
"I think he's lost his mojo, and whatever's happened, Lance just doesn't seem to be as motivated now as he was at the start of the season.
"And I think his dad will realise as chairman as well that it's a business and I need two drivers. So, if he's not getting the results, I think an easy decision is made."
But while it is alarming for those looking in from the outside, for Krack it's largely a case of luck and that Stroll hasn't had much of that this year.
"Lance showed what a fighter he is when he jumped back in the car with broken wrists and a broken toe," Krack told the Aston Martin website.
"The heart it took to do that lifted everyone and got us going in a really positive frame of mind.
"Lance hasn't had a lot of luck this year: aside from his broken bones, a few things have gone against him that really weren't his fault. The championship table tells a story, but inside the team we know what really happens."
PlanetF1.com recommends
F1 2023: Head-to-head qualifying and race stats between team-mates
F1 driver contracts: What is the current contract status of every driver on the 2023 grid?
Fernando Alonso has 'exceeded expectations'
On the other side of the garage, Stroll's new team-mate Alonso is still holding down third place in the Drivers' Championship with the Spaniard having bagged six podiums and 149 points.
Although he has lost ground to Sergio Perez in recent races, at times voicing his frustrations, even that Krack says is welcomed.
"He's exceeded my expectations – and I had very high expectations," said the team boss. "It's not what he does on track – that I expected – but it's the way he has integrated into the team.
"He's been exactly what we needed him to be: constructive when you have to be constructive; challenging when you have to be challenging. Even critical when being critical is what will move us forward. Understanding that balance is more difficult than people perhaps credit.
"The drivers jump out of the car, they're full of adrenaline and a microphone is shoved in their face. They talk to the media; they do their debriefs and it's difficult to always hit the right notes in those circumstances.
"In fact, saying the right thing is the exception rather than the norm. It's a tough thing to do. That's why I do not like to give interviews straight after a qualifying session or the race. I want to walk away for a bit and gather my thoughts. I don't envy the drivers.
"Fernando is fantastic at that stuff. When he sends analysis, it's always positive, never a bad word: it's what he's discovered, what he feels, what worked well, what he'd like to try next. I'm not going to make a prediction about his 33rd victory, but we are incredibly determined to do everything we can to make it happen."
Read next: Concerns rise as Mercedes uncover another Red Bull advantage with RB19