Lawrence Stroll believes detractors of his son Lance's ability are simply "jealous" – and that the 22-year-old has "World Championship blood in him".
Stroll jnr is an easy target, especially on social media, being the son of a billionaire who bought a Formula 1 team and put his son straight into the car at the earliest convenience.
But there is undoubtedly plenty of talent in Lance, for he finished on the podium as an 18-year-old in only the eighth race of his F1 career with Williams and added two more third-placed finishes last season for Racing Point.
However, almost certainly his best performance came at a race weekend when he eventually finished the race ninth.
At the Turkish Grand Prix, Stroll claimed pole position on a treacherously wet Istanbul Park track and then led the race comfortably throughout the first half until falling away due to the car sustaining "significant" wing damage rather than any mistakes on the driver's part.
This year, Stroll will aim to build on his previous achievements when he joins forces with Sebastian Vettel, the four-time former World Champion, in the Aston Martin team rebranded from Racing Point.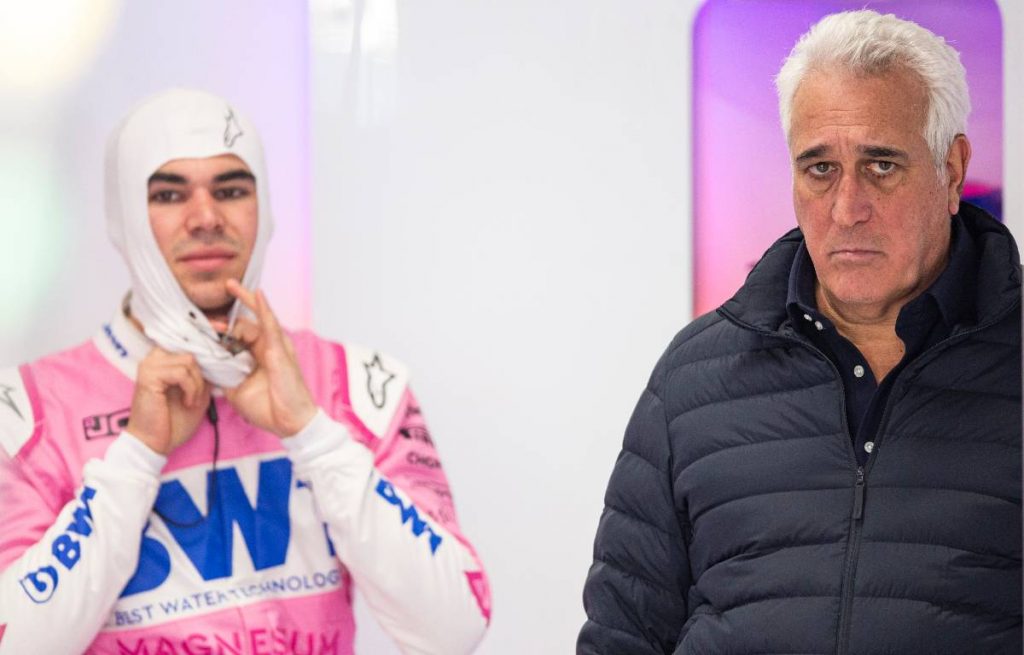 Check out the new 2021 collection on the official Formula 1 store!
"There are a lot of jealous people in the world and jealous people, who wish they were there in Lance's position, do and say silly things. I don't pay much attention to it and neither does Lance," said Stroll snr in an interview with the PA news agency.
"Do I think Lance is talented? I think he is immensely talented. I have no doubt he has demonstrated he has World Championship blood in him.
"Everything is equal when you get to the ring and he showed that by putting it on pole in the rain in Turkey last year when the playing field was level. There are not many people who can do that."
One who potentially could, of course, is Vettel, whose only podium finish of 2020 with Ferrari came at that race in Turkey.
The German otherwise had a poor final year with the Scuderia, but the owner of his new team expects him to be a renewed force at Aston Martin.
"This team has done many things, but one thing it hasn't done is be a World Champion and what Seb brings is that mindset, the methodology, the work ethic and the planning around being a World Champion and that is invaluable," said Stroll.
"He is unbelievably motivated to be a part of Aston Martin returning to Formula 1. You don't become a four-time World Champion and then forget how to drive. There were factors on his mind last year but I don't have one hesitation that he will be as quick as ever."
Follow us on Twitter @Planet_F1, like our Facebook page and join us on Instagram!