Lance Stroll under fire from rival after 'he f***ed up his lap' in sprint shootout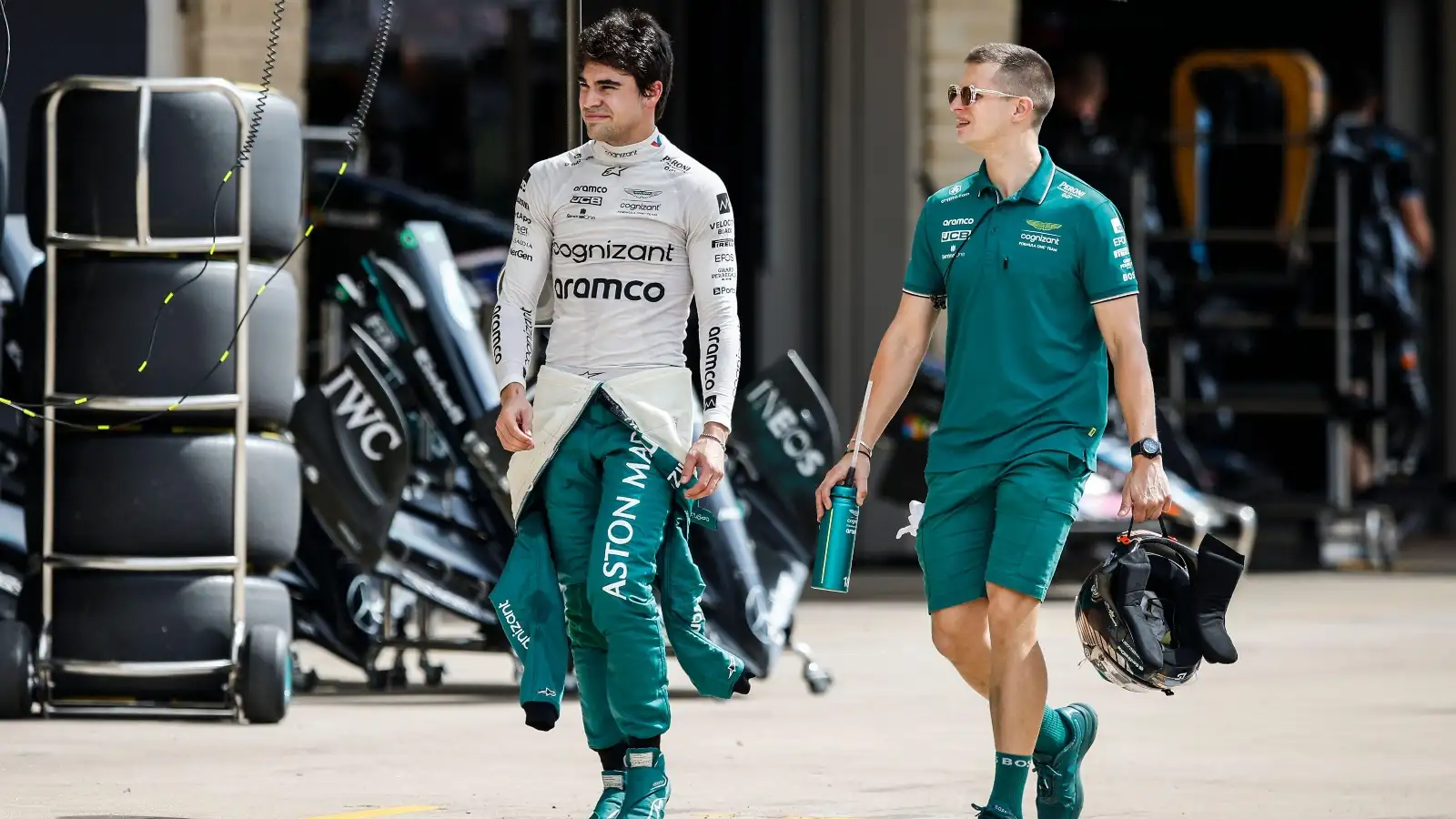 Zhou Guanyu has blasted Lance Stroll for ruining his sprint shootout, saying Stroll "f**ked" his own lap before wrecking Zhou's.
The Alfa driver made it through to SQ2 before qualifying 15th after failing to set a final flying lap. The reason for that failure according to Zhou was Lance Stroll.
The Chinese driver claimed he was blocked by Stroll who had "f**ked" his own lap and went on to say it is not the first time the Canadian has done something like this.
Zhou Guanyu hits out at Lance Stroll block
Zhou was asked if it was hard to make progress to which he replied "I was until Lance blocked me, [it is] pretty straightforward.
"Potential was there for P11. Very similar to yesterday. He f**ked his lap, he destroyed his lap and then he decided to stay on track all the way from [Turns] 14 to 16. So I just lost two and a half tenths because of him."
Zhou was then asked if he would go and speak with Stroll, but said he would not and that it was not the first time the Aston Martin driver has done something like that.
"Not really, I don't think it is the first time he did that so we are just going to move forward and leave it to the stewards."
PlanetF1.com recommends
F1 Sprint explained: Format, new rules and how it differs from standard F1 weekends
F1 2023: Head-to-head qualifying and race stats between team-mates
The stewards though did not make a note of the incident.
With his P15 start in the sprint compared to P12 in Sunday's race, Zhou said the sprint event would all be about learning for him.
"We seem to have a very similar pace on both compounds so that's promising. We were able to make a step this weekend so I do feel like we have very good potential over this weekend.
"Looking forward to the race today and just to learn from that and the main focus, of course, is the higher starting grid tomorrow."
Read next: US Grand Prix: Max Verstappen pole for Sprint Shootout as top four separated by a tenth