Norris: 2022 cars good for viewer, bad for defending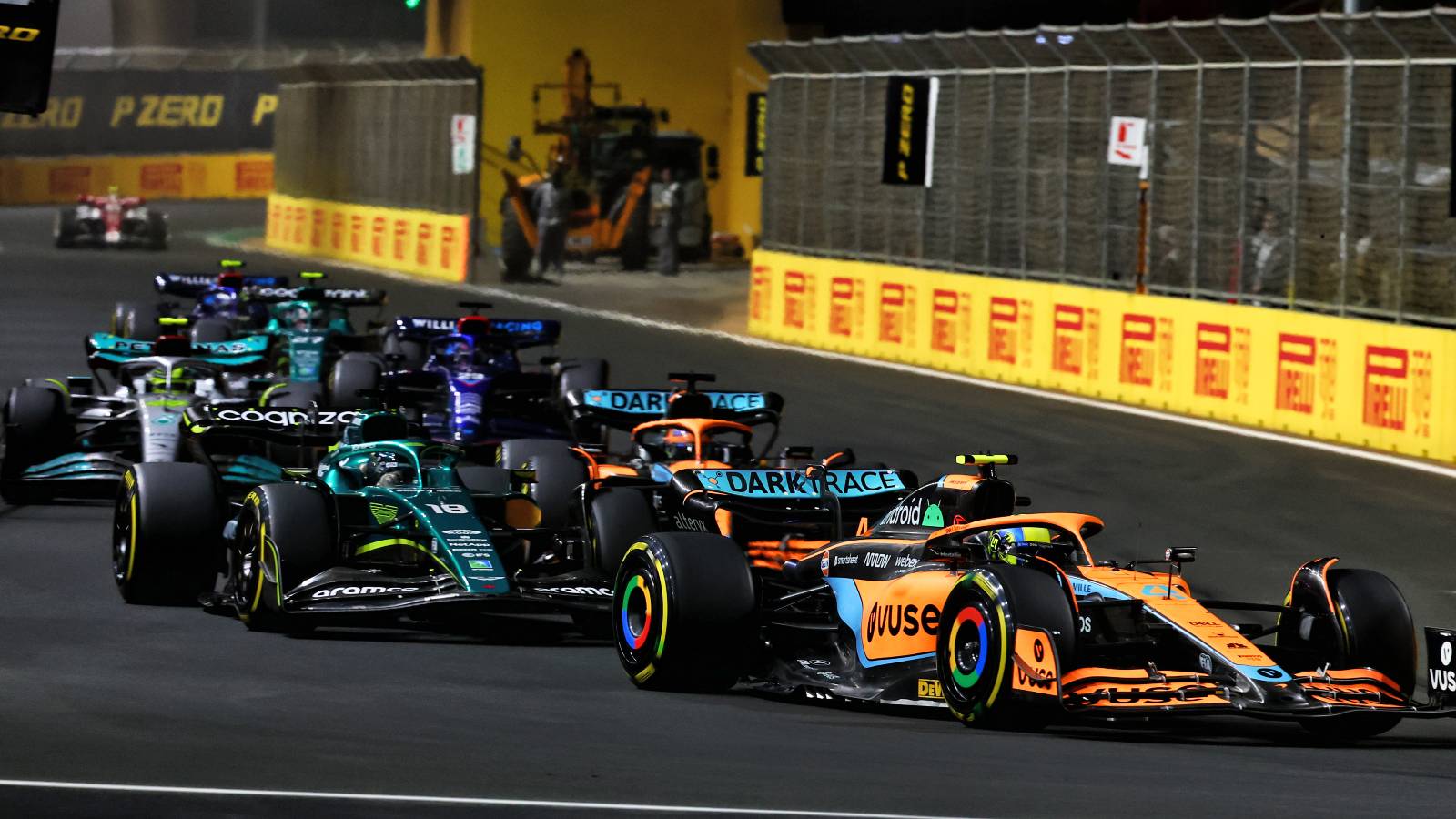 Lando Norris says that the 2022 cars are making the action more fun to watch, but they are a killer for the driver which has just overtaken.
The new season is only two races old, but already it does appear that the latest generation of challengers are delivering on Formula 1's aim to make following easier and boost overtaking opportunities.
What that has done, especially in the midfield, is make it more difficult for a driver to break the DRS train.
In particular, Norris explained that for a driver who has just made an overtake, now it is very difficult to keep them behind and stop them quickly re-passing.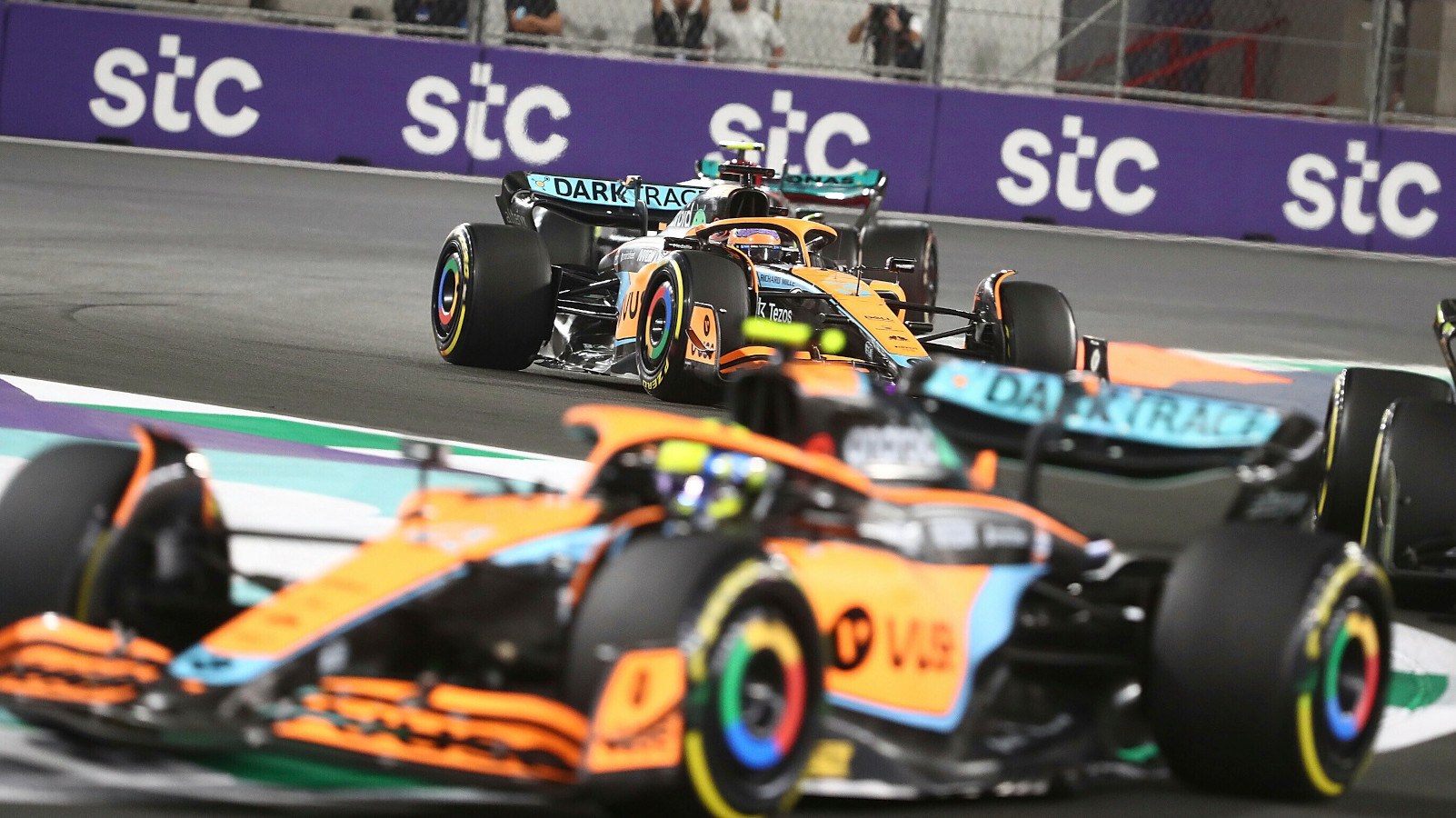 Speaking about the 2022 cars on the F1 Nation podcast, Norris said: "They're better. It's like it's better for some things, but it's worse in other reasons.
"Because once you overtake you can't just drop the guy behind as easily.
"I know, it's good for you, it's bad for the guys just overtaking, because the next lap is a lot easier for the guy to get back past you."
Of course, it is the wish of any driver who has made an overtake to ensure that the move sticks and the other driver does not respond.
But, Norris does admit that it makes the racing more fun out on the track, as well as more enjoyable for the people that are watching.
"It makes for a better show and that's the whole part of it," said the McLaren driver.
"It adds to the racing, so I think it's just more fun, it makes it a lot more enjoyable for us, we're not going to have our whole race of just sitting behind each other, not doing anything.
"Now we can actually look forward to some good battles and you can have a chance to go forwards as well which is always nice."
Norris' McLaren team has endured a difficult start to the 2022 campaign.
The Woking outfit, which contended for P3 in the 2021 Constructors' standings, was tipped as a potential dark horse for the 2022 campaign, given the huge regulatory shift.
Sadly though McLaren has not been close to the leading pace in the opening two races, with Norris' six points scored for a P7 finish in Saudi Arabia, proving to be his and McLaren's only so far.
McLaren admit MCL36 has 'fundamental problems'
McLaren team boss Andreas Seidl has admitted the MCL36 car has "fundamental problems", but that the power unit is not one of them.