Norris is enjoying the anti-social life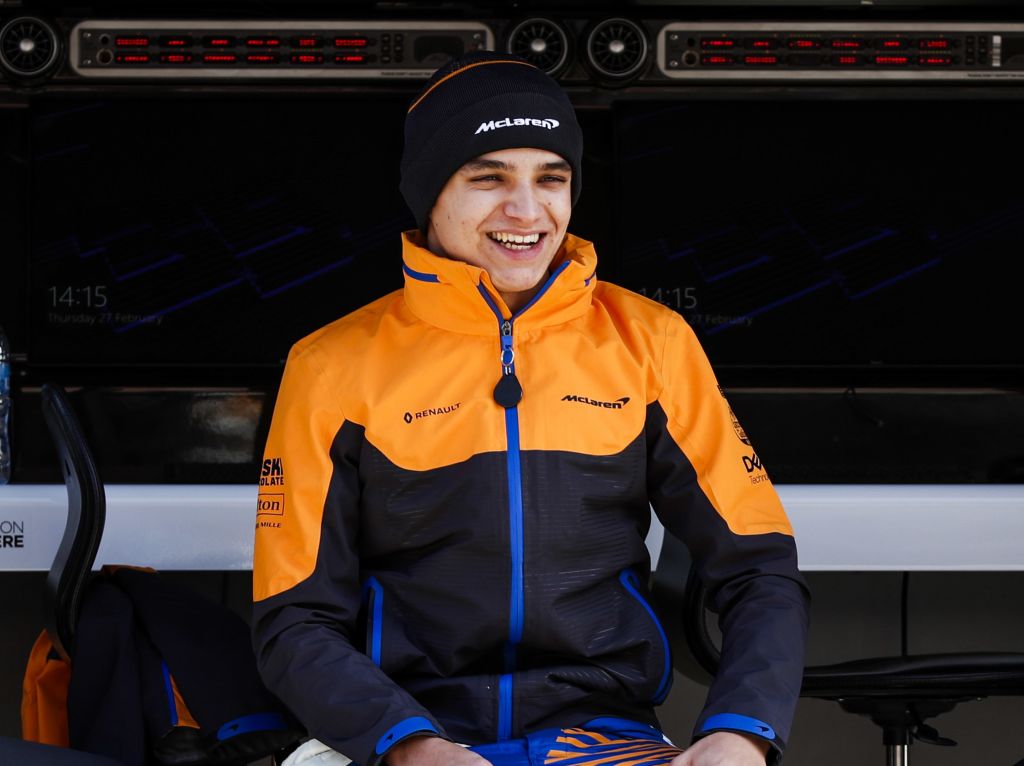 McLaren's Lando Norris admits that being social is one of his "worst nightmares", so a life in isolation is his "jam".
The UK remains in lockdown, and while the lack of social interaction is proving a huge challenge for a lot of people, Norris is coping just fine it seems.
In fact, the Briton said that being antisocial "is my jam".
"Obviously I have laughs and stuff," he said as part of the In the Pink podcast.
"It does come across that way on TV, not because it's not something I am because when it's me and Carlos [Sainz, his McLaren teammate] joking about and having laughs, that I love doing as well.
"But then I hate the crowds — not the [F1] crowds, I love the fans and everything of course – but I hate big groups of people. My worst nightmare is dinners and having to sit next to someone and getting forced to speak to them. I really don't want to speak to anyone. That's what I just don't like.
"But everyone's different, some people love being social whereas I just love being antisocial. It's my jam."
Norris has been one of the most active drivers during Formula 1's hiatus when it comes to virtual racing, and the 20-year-old said that no matter where he is in the world, he is fine as long as he can do what he "loves".
"I just enjoy spending time alone and doing things that I love to do. So if I was at home, say, I would still spend the whole day in my room painting or designing or something like that," he explained.
"It's not the fact that I'm away from everyone else, it's the fact of just being alone and listening to my music and doing things I enjoy whether it's designing or playing on my simulator or chatting with my friends or something.
"As long as I still get to do the things that I love to do and like to do then I'm happy so it doesn't really matter where I am in the world. If I still get to do those things, then I'm still happy with what's going on."
Norris was recently confirmed as a McLaren driver for what will be his third F1 season in 2021, where he will partner new recruit Daniel Ricciardo.
Follow us on Twitter @Planet_F1 and like our Facebook page.