Lando Norris is 'back to normal' as Daniel Ricciardo admits nothing guaranteed for 2024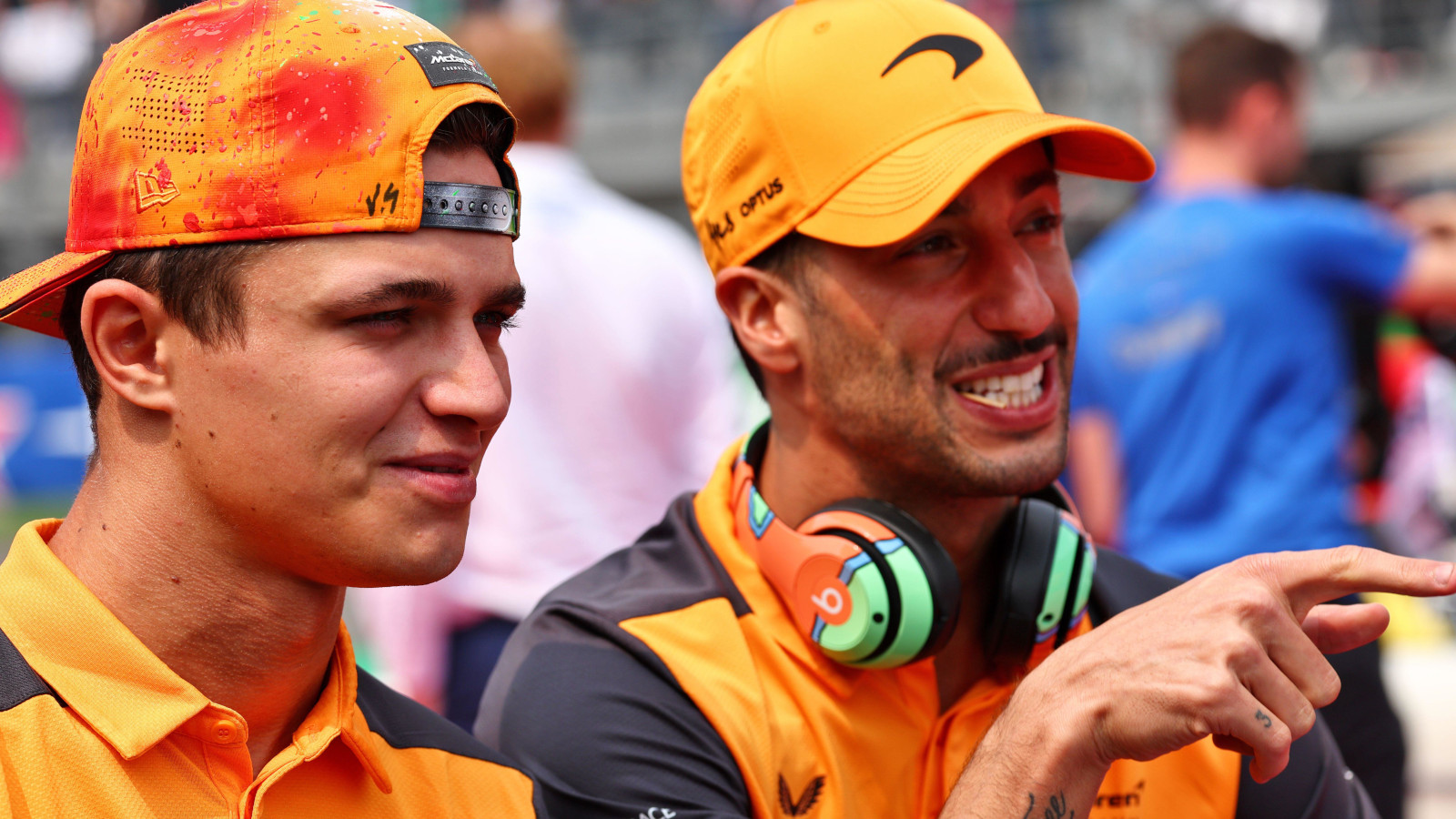 Lando Norris says he is "back to normal" after a bout of food poisoning saw him tackle the Sao Paulo Grand Prix having not eaten for two days.
Norris was forced to miss Thursday's media day at the Interlagos circuit as the McLaren driver holed up in his hotel, too unwell to head to the circuit with the team putting Nyck de Vries on standby.
Norris felt a little better on the Friday, recovering a bit more on the Saturday and Sunday only for a gearbox issue to put him out of the grand prix.
"I didn't eat for two days, I didn't drink for two days. I lost 3.5 kilos. I really struggled a lot," he revealed after the race.
With just five days between Brazil and Abu Dhabi, the good news is the Briton is feeling 100 per cent ahead of the season-ending Yas Marina race.
"Back to normal," he said.
"I don't think people saw how much I was struggling because Thursday was my worst day.
"I was better every day but then I was hiding it and I was on a lot of meds for a good amount of days. I survived."
'Give it our best shot' in the fight for P4
With his team-mate Daniel Ricciardo also failing to score in Sao Paulo, McLaren go into the final race of the championship trailing Alpine by 19 points in the fight for P4.
Norris says they are up for the fight.
"We have plenty of energy left as a team," he told F1.com.
"Everyone has been working so hard. We know it's our last push and it will take a lot to achieve – both from achieving highly on our side and not to achieve at all from the Alpine side.
"It is what it is in terms of results and the terrible weekend we had in Brazil, which happens.
"Alpine have had worse weekends in terms of being both in the points and both having DNFs like in Singapore. It was our first double DNF for McLaren since 2017, 2018. It's a shame so late in the season to have something like that.
"But we still have a chance to make amends this weekend so we'll do everything we can. It won't be easy, but we'll give it our best shot."
'Could be' Daniel Ricciardo's last ever race
For Norris' team-mate Ricciardo, this weekend is definitely his last Formula 1 grand prix for a year, the Australian having opted to sit out 2023.
After two difficult years with McLaren, the Honey Badger wants a year on the sidelines to regain his confidence, even turning down a Haas race seat to take that time.
He is hoping to secure a reserve driver role for next season, linked to both Mercedes and Red Bull, with an eye on returning to the grid in 2024.
He does, however, acknowledge that is not a given.
"Mentally, I'm not treating it like it will be my last ever race, but it could be," he admitted.
"I know nothing's guaranteed in the future, so I'm going out to enjoy it. I won't get too emotional about the thought that 'oh, is it the last one or not?'
"I want to enjoy it and take it for what it is."
Read more: Daniel Ricciardo asked for 'five-place grid penalty' after Sao Paulo GP