Lando Norris: 'Cold-hearted' McLaren reshuffle is just 'business'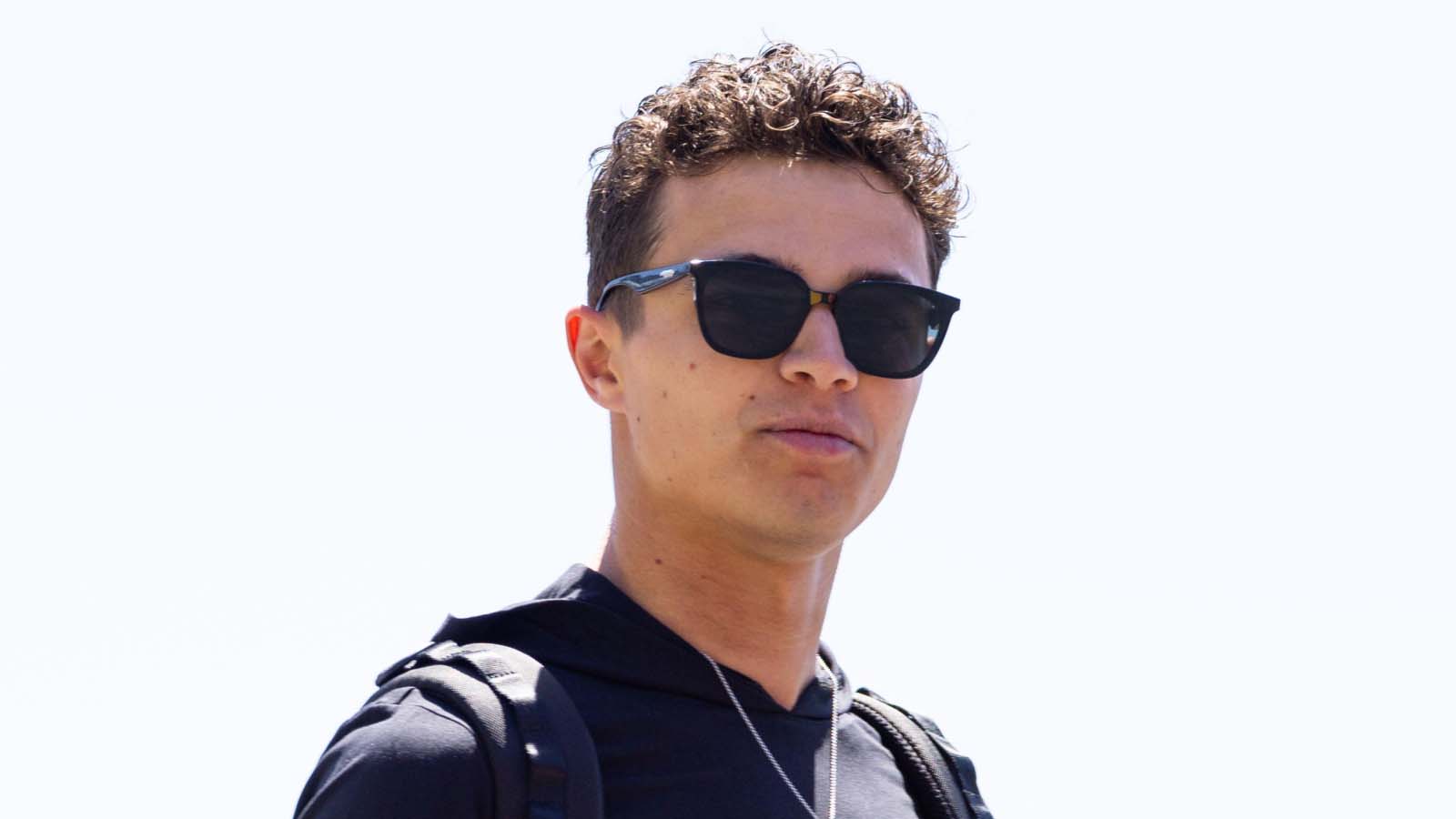 Lando Norris has complete faith in the decision from McLaren team principal Andrea Stella and CEO Zak Brown to shake-up the underperforming team's technical staff and structure.
McLaren have made an underwhelming start to the F1 2023 campaign, with two rounds and zero points marking a further step backwards for the team that had been set on closing in on the teams at the very top of the pile in Formula 1.
The view was taken then that change was needed, and that came about within the technical team and saw James Key shown the door, the Brit having served as the team's technical director since 2018.
McLaren have now turned to an 'F1 Technical Executive Team' which is formed by three individuals.
Peter Prodromou, who returned to the team from Red Bull in 2014, takes on the role of Technical Director for Aerodynamics and will oversee the entire aero department.
David Sanchez will become Technical Director for Car Concept and Performance once he is clear to join the team in January 2024, when his gardening leave period after exiting Ferrari ends, while Neil Houldey becomes Technical Director for Engineering and Design, that an internal promotion with Houldey having been part of the team since 2006.
Giuseppe Pesce meanwhile becomes Director of Aerodynamics and Chief of Staff, reporting to Prodromou.
Piers Thynne will become the Chief Operating Officer in a role that sees him work alongside the team principal Stella.
All these changes it is hoped will deliver the title-contending car which the team and Norris crave in the coming years, and while Norris is glad it was not he who was required to make these "cold-hearted" decisions, he has full faith in them.
"I guess as the driver, and the person that's driving the thing affected by all of this is, I have just got to have the confidence and faith in the people who are running it," he said as per Motorsport.com.
"Which is Zak and Andrea, and I still have a lot of faith and belief in them. I guess Andrea is new to this, new to the role that he's in, but from the little time he's been there, personally, and I've not experienced many other people in that position or other teams or anything, but I believe he's extremely good.
"I must say I'm impressed. I rate Andrea very, very highly. I think a lot of people do, up and down the paddock. So I have a lot of faith in him, I think he's very good. So I have confidence in the changes and whatever the beliefs they have, I share those.
"It's clear that we've not done as good of a job as what we should have done as a team, or a team who should be championship contenders and top-step contenders.
"We're far from the level we need to be at to be able to achieve that. So some changes were made.
PlanetF1.com recommends
Weak and underutilised: McLaren lift the lid on major technical shake-up
Zak Brown discusses why McLaren had to act with technical staff reshuffle
McLaren confirm 'a kind of a B-spec car' as part two of three major upgrades
"I'm thankful I'm not in that position. It's a very tough job to be in. I guess everyone has to make a decision at some point. Obviously, Zak has bosses too.
"This is a business at the end of the day. [It's about] what's best for the business and not just maybe what looks the nicest.
"And sometimes you have to be a bit more cold-hearted. So it happens in every team, it isn't like it just happens at McLaren. It happens at every team up and down the grid."
McLaren will be hoping to get off the mark at this weekend's Australian Grand Prix, a first home race in Formula 1 for Norris' rookie team-mate Oscar Piastri.