Lando Norris no longer allows doing a 'sh*t job' to play on his mind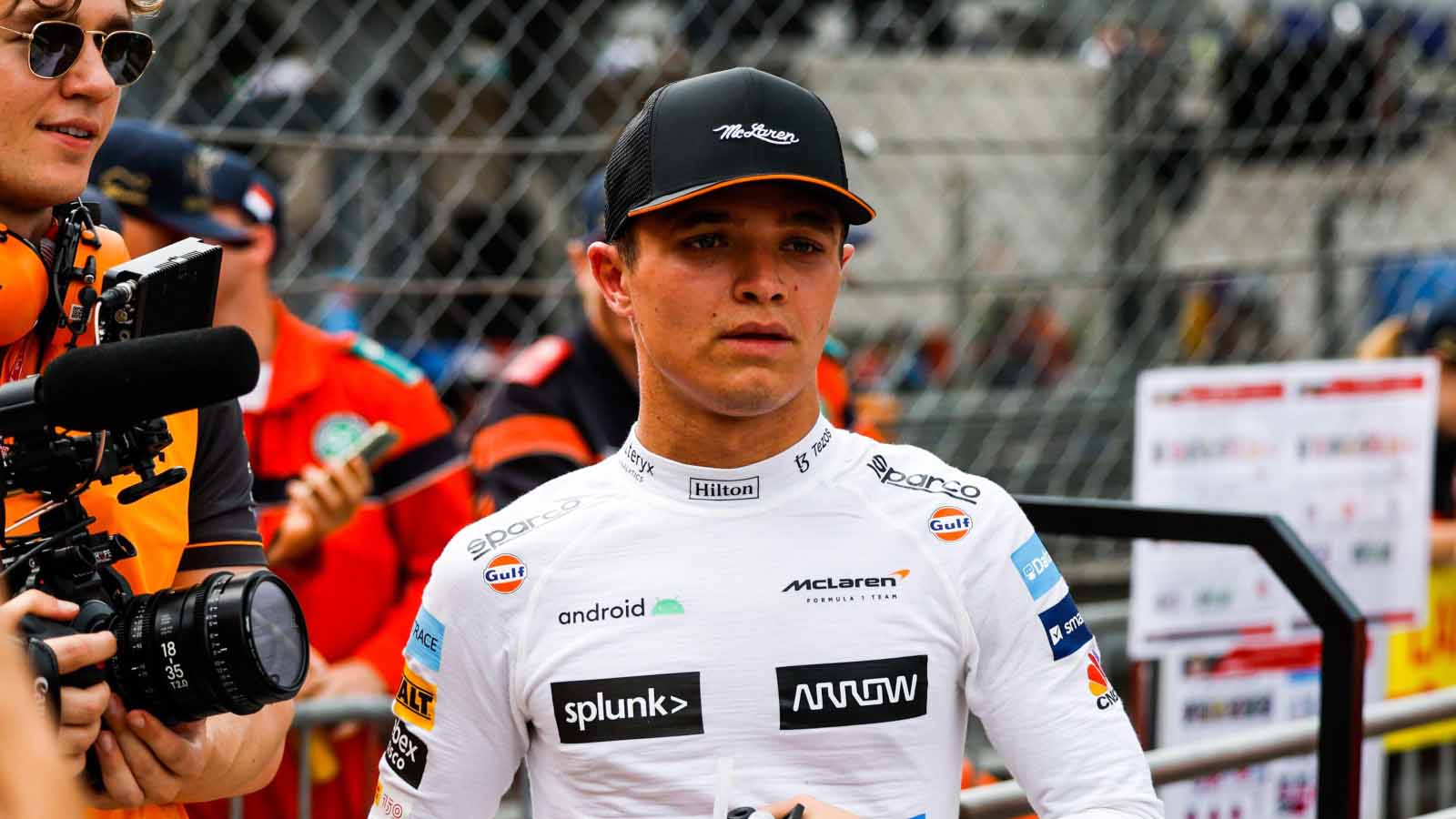 Lando Norris explained that he has moved on from the times when he would get caught up in thought after doing a "sh*t job".
Norris is only 22 years of age, making him one of the youngest drivers on the Formula 1 grid, yet he is already very experienced in the series.
The Brit is now into his fourth Formula 1 season, all of those having been spent with the McLaren team after rising through their junior ranks.
Norris has made no effort to hide the mental struggles which he went through in the early stages of his career, often doubting his own ability and whether he was a Formula 1 calibre driver.
Daniel Ricciardo saga shows brutal nature of F1
Daniel Ricciardo is facing a year on the sidelines if he cannot secure another F1 seat away from McLaren.
He would also allow instances of underperformance to weigh him down, but Norris says that he has now found a much better balance between his Formula 1 and private life.
"Now I feel a bit more comfortable," Norris told Motorsport.com. "I feel like I'm performing very well, I'm delivering when I need to deliver. I'm comfortable on track.
"But I'm also able to live a good life, and can relax when I'm away from Formula 1, and not just think 'what do I have to do for next time, because 'I've done a sh*t job here' or whatever, which is just a little bit more what I was like a few years ago.
"You'd just think, 'why did I do badly there? Why am I not good enough in that position?' and just constantly think about it. You don't feel like you can relax.
"Whereas now I feel like I've got Formula 1, I'm doing everything I can and efficiently to do the best job I can in that. But then I can also live a life away from it."
Prior to the 2022 campaign getting underway, Norris signed a bumper multi-year deal with McLaren, committing him to the team through to the end of 2025.
Some questioned his decision, but Norris himself has no regrets at all and is optimistic for the future at McLaren.
Come 2024, he is hopeful that McLaren will have everything in place to start challenging Formula 1's top teams.
"It's not that everything isn't [good] now, but a new wind tunnel and certain other projects we have with the team which are coming along, and which will hopefully give us better performance by '24 and '25, I also look forward to those times," he said.
"We might not just go out and win, but I want to convince myself that it'll definitely help us move in that direction.
"There are so many good things that we're doing as a team that I see us doing better than some of the top teams at times. It's just sometimes you don't have the car that can show that, if that makes sense.
"I'm happy. I also feel like I made a good decision being here for so long. I'm enjoying it, which is for me the most important thing.
"Every year, I'm still excited to see what the future holds because I'm almost more and more optimistic of where we can end up in a few years."
Lando Norris will win races if McLaren deliver the car required
Now feeling far more confident in himself, this has shone through on the track for Norris who has established himself as the team leader at McLaren, comfortably getting the better of his more experienced team-mate Daniel Ricciardo.
Norris has made himself a nuisance to the established top teams before already, challenging for pole several times and achieving that goal at the Russian Grand Prix in 2021, where he led the race until a late heavy rain shower caught him out, relative inexperience of that situation perhaps showing as he turned down the chance to switch to intermediate tyres.
But, if McLaren provide the machinery to put Norris in the conversation for wins, then it would be hard to argue against his ability to deliver.
And McLaren best hope that they produce a Formula 1 challenger of that level from 2024, or they may just find that Norris gets poached by a team which can after 2025.