Norris looking beyond 'pure success, that's just one side'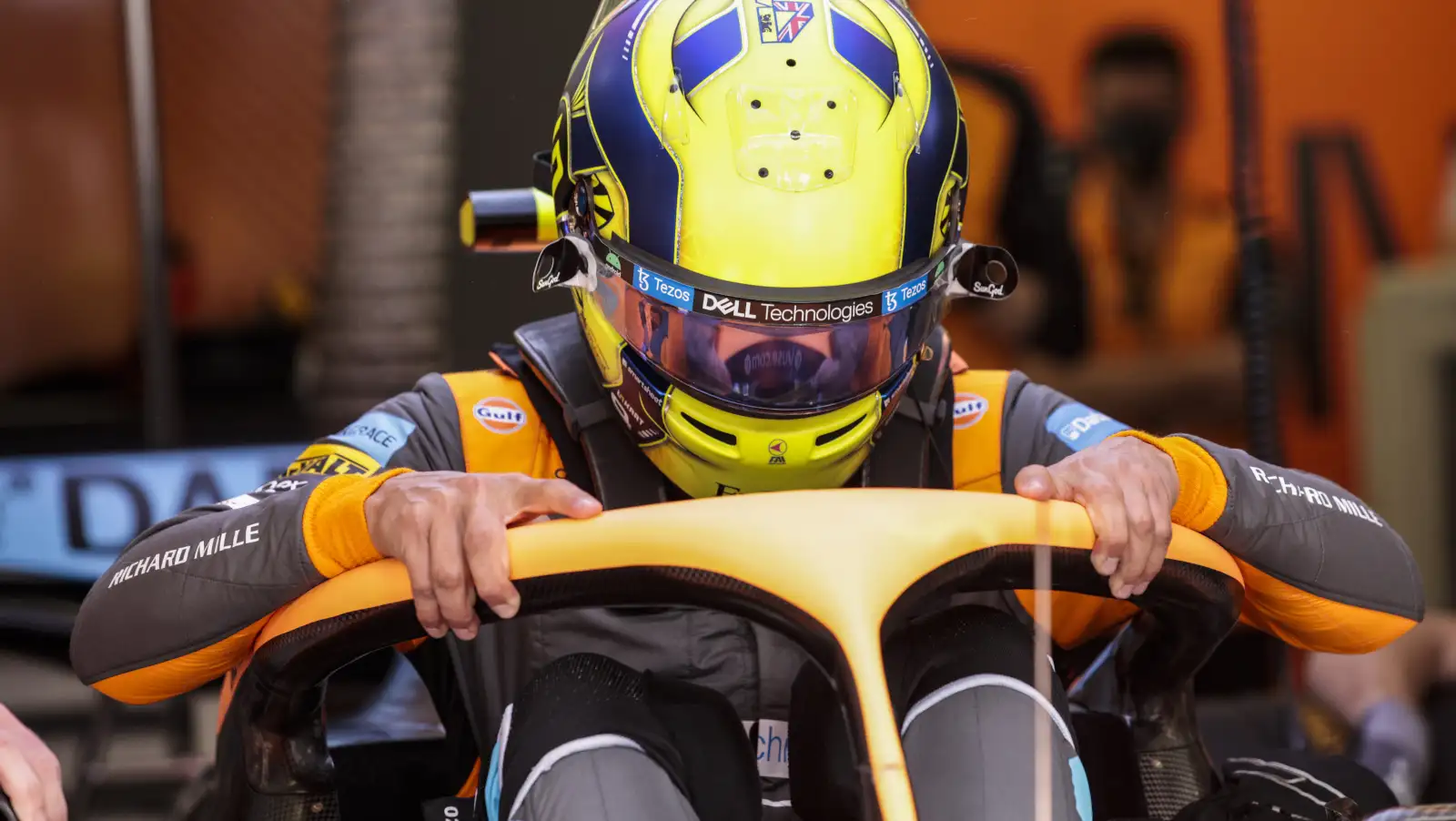 With Jenson Button questioning whether Lando Norris made the right call committing his long-term future to McLaren, the driver says F1 is not just about "pure success".
Instead he insists, it is about doing the "best job you can" with what you have.
Earlier this year the 22-year-old put pen to paper on a new McLaren contract, one that will keep him at the team until the end of 2025.
It is, McLaren revealed at the time, a contract that does not include an escape clause.
That is potentially not good news for Norris given McLaren's disappointing start to this year's championship with the team admitting their new MCL36 has "fundamental" problems, and that it could take them a while to resolve their issues.
That has Button wondering if Norris has done the right thing as no one knows where a team will be in three years, never mind five.
"For Lando, it was surprising that he signed such a long contract at the start of his career," the 2009 World Champion told Sky Sports F1.
"We all want to be team players but you never know where the team is going to be in three years."
If you could ask @LandoNorris one question, what would it be? 🤔 pic.twitter.com/4nEkEDuWIB

— McLaren (@McLarenF1) April 3, 2022
Norris, however, insists success isn't based purely on results.
"Of course, it hurts and it's painful knowing you could do the best job you've ever done and you could end up P15 or 13 or 16 or whatever," he said as per GPFans.
"Formula 1 isn't always about that, just pure success and podiums, it's about doing the best job you can.
"I think that's the only side of it at the moment, from my side and us as engineers here that we can focus on and the rest of it is trying to make a quicker car."
McLaren have just one top-ten result so far this season, Norris P7 at the Saudi Arabian Grand Prix.
The big concern for the team is that they have gone down the wrong road with their all-new MCL36 and its ground effect aerodynamics.
"It might be our philosophy, it could be many different things," he said.
"James [Key] is here and overseeing everything, he's understanding what could be going wrong and what might be the issues.
"It's not up to me to say what we've done right or wrong.
"I think they probably know what they've done right or wrong or what path we've gone down, maybe we'll just try a different path or something.
"James should be on top of it, he and his team at the MTC will be working hard to figure it out."
PlanetF1 verdict
Norris says F1 isn't just about 'pure success'
Lando Norris has said Formula 1 isn't just about "pure success", instead insisting "it's about doing the best job you can".