Norris can re-use Spa engine despite heavy crash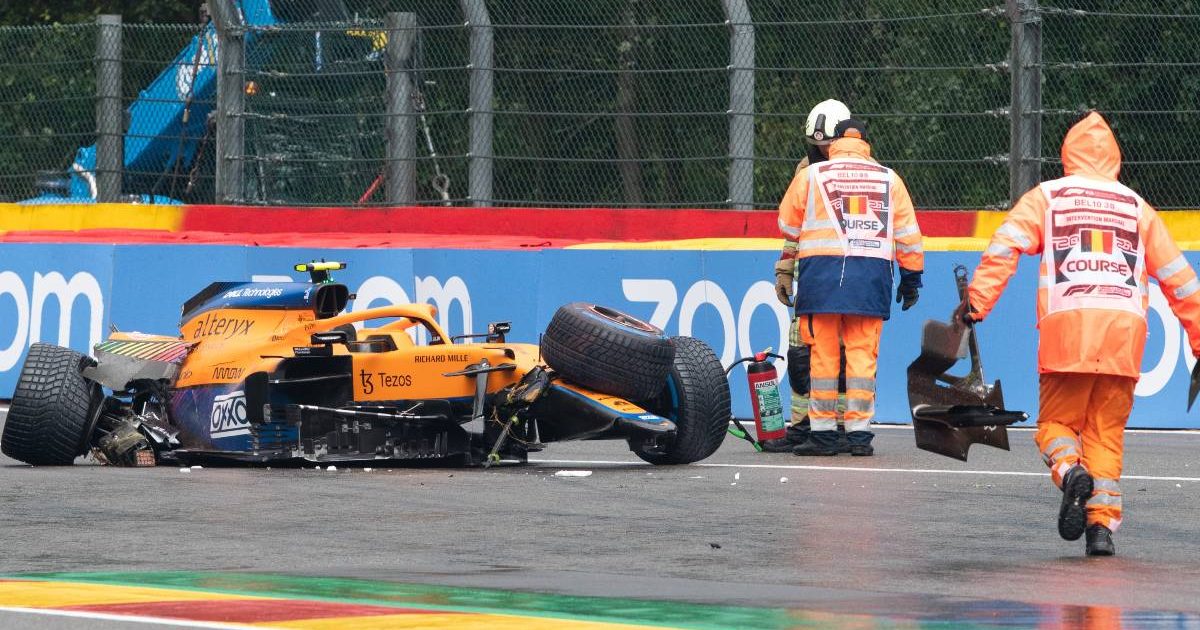 McLaren team principal Andreas Seidl has confirmed Lando Norris' damaged engine from Spa can be re-used later in the season.
Norris was flying high in qualifying in Belgium last weekend, before a snap of oversteer at Raidillon sent him skidding towards the barriers at speed on one of the fastest corners on the circuit.
His collision with the wall saw debris from his MCL35M strewn across the track last Saturday, leading to worries about whether or not his power unit – which was freshly taken for Spa – could be salvaged.
But his team principal has since received approval to be able to run the same engine again, in a relief for Norris and his team.
"All checks have been completed and everything so far looks good," Seidl told reporters in Zandvoort ahead of the Dutch Grand Prix, quoted by Motorsport.com.
"It's always in the end that you get the final green light once you have reinstalled the unit again and go back on track. But with everything that our colleagues from HPP [High Performance Powertrains] have checked, we don't expect any issues."
We're expecting grandstands full of orange this weekend 🟠

It'll be good to see the Lando Norris fan-club out in force again at Zandvoort 😉 #F1 pic.twitter.com/gQ2JJX8KV4

— PlanetF1 (@Planet_F1) September 1, 2021
Get the Lando Norris look with the official Formula 1 store
With that power unit being his final fresh one for the season, Norris' crash could have had ramifications further down the line if it was unsalvageable, as the team taking an extra engine would have resulted in a grid penalty.
Due to the nature of Zandvoort having shorter straights than Spa and being less power-sensitive, Seidl said they will use an older engine in the Netherlands, but the newer unit can be saved for other races.
"It's still open when to use it again, but it looks okay and it can be reused at one of the next weekends," the team principal confirmed.
After the initial fears of being damaged beyond repair, it turns out McLaren had a turn of good fortune with the way Norris ended up colliding with the wall, as Seidl explained.
"I think we were lucky that in terms of the angle of the impact, the initial impact, it was not too bad," he explained.
"That's why we could actually keep the monocoque. And also the damage on, for example, the PU [power unit] was not as bad as it looked like when the crash happened. It's also the reason why Lando could walk away without any serious issues."