Norris tells Sainz: Let's give send-off we deserve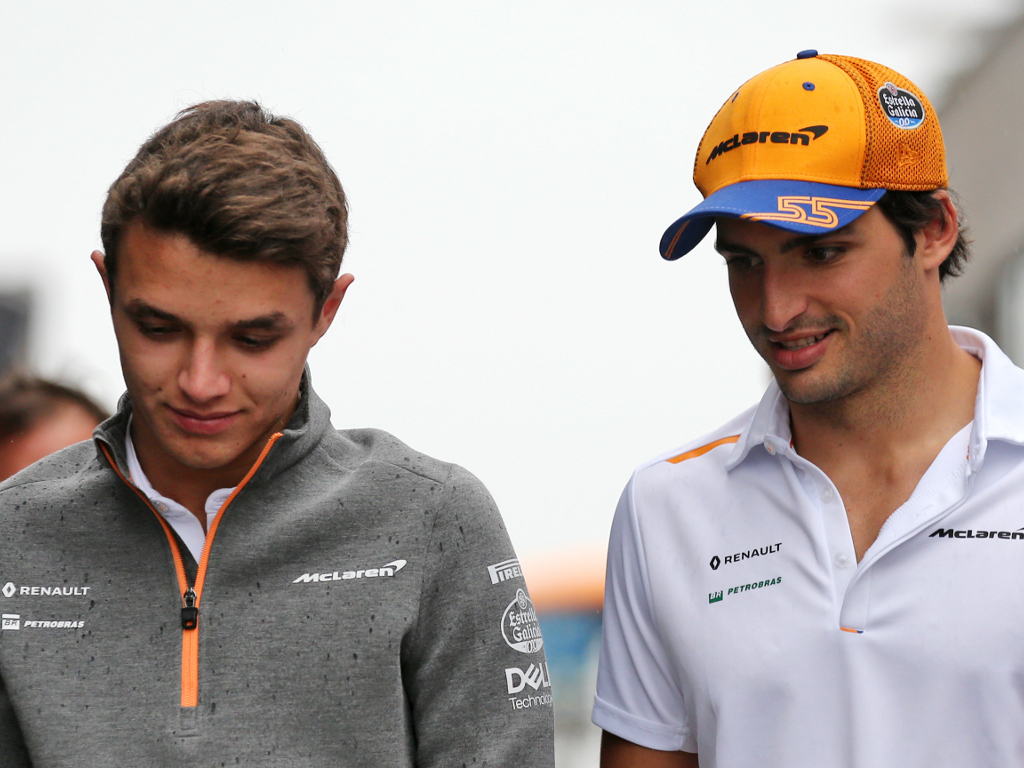 One year after the bromance was born, the farewell party has already been scheduled with Carlos Sainz off to Ferrari in 2021.
His McLaren team-mate Lando Norris was one of the first to wish him well.
Ferrari announced on Thursday that Sainz had beaten Daniel Ricciardo to the Ferrari seat and will partner Charles Leclerc next season.
The Spaniard has signed a two-year contract with the Scuderia while Ricciardo is joining McLaren in a multi-year deal.
But while fans are eager to seem the meme team of Norris and Ricciardo join forces at McLaren, it does mean the end of the Sainz-Norris bromance.
Teaming up at McLaren at the start of the 2019 season, the two hit it off and quickly found a balance between friendship and pushing the team.
Such was their relationship that Sainz applauded Norris' response to his Brazilian GP podium, McLaren's first top-three result in five seasons.
The duo will remain team-mates for the 2020 season, when it finally begins, with Norris urging Sainz to keep pushing hard as McLaren looks to improve on last year's P4.
"Adiós amigo!" the Brit wrote to Sainz on Twitter.
"It's only been a year, but it's been a pleasure Carlos.
"We've had some good laughs and made a few memories.
"Give it your all mate and let's give this year the send-off it deserves."
Following Thursday's announcement, Sainz took to social media to thank both McLaren and his "muppet" team-mate.
"Oh, and Lando…," he said.
"It's also been a pleasure to work with you, my muppet friend! Let's finish it off on a high!"
Follow us on Twitter @Planet_F1 and like our Facebook page.