Lando Norris has admitted that despite their famous 'bromance', there were also times when he and Carlos Sainz "hated each other" as McLaren team-mates.
Norris and Sainz had one of the friendliest partnerships for some time in the F1 paddock, often seen larking around together during PR activities and able to laugh at each other's jokes.
But during their two years together at McLaren, Norris has revealed that sometimes there was a more serious side – especially if either of the duo ever looked to be getting the upper hand.
Such disparities did not happen often though because their results in those two seasons were very even. In 2020, Sainz scored 105 points to Norris' 97, while the Briton just edged their qualifying head-to-head battle 9-8 at the concluding Abu Dhabi Grand Prix.
"There is always tension between team-mates. Even if someone says is none, there is always some," Norris, who will have Daniel Ricciardo as his 2021 team-mate after Sainz's move to Ferrari, told Motorsport-Total.com.
"Sometimes you might try to hide it, even with me and Carlos. We hated each other a lot.
"You don't want to be beaten by your team-mate and you don't want to look bad against him. He's the last one you want to lose to.
"Even if you put on a smile, it hurts deep inside you and you just hate the other person because he's so fast, he does something you find difficult or you just can't keep up."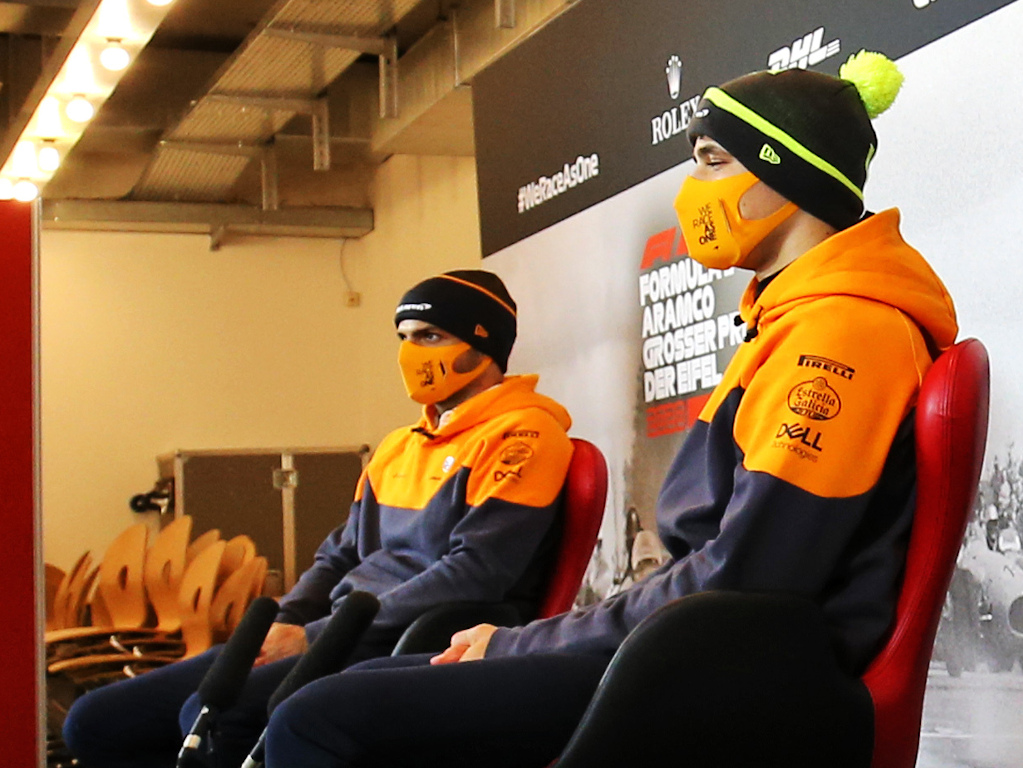 Driver and team face coverings are available now on the official Formula 1 store!
But while those envious moments were brief and kept inward, on the whole it was a healthy association that culminated with Norris and Sainz helping McLaren to third position in the 2020 constructors' World Championship when they finished fifth and sixth respectively in Abu Dhabi.
Sainz was Norris' first team-mate in F1 because the now 21-year-old Briton only joined the grid at the start of the 2019 season.
"I had never spoken to Carlos before. I didn't know him and I didn't know what he was like," said Norris of Sainz, who had moved from Renault to join McLaren.
"We became good friends off the track but also tough competitors and good team-mates.
"We wanted to bring the team forward. We wanted to win races and we worked well in harmony. At the same time, we were also very ambitious among ourselves.
"It just worked well, as team-mates and as rivals. I think we had the perfect combination."
Follow us on Twitter @Planet_F1, like our Facebook page and join us on Instagram!