Norris: I helped Sainz to 'shine'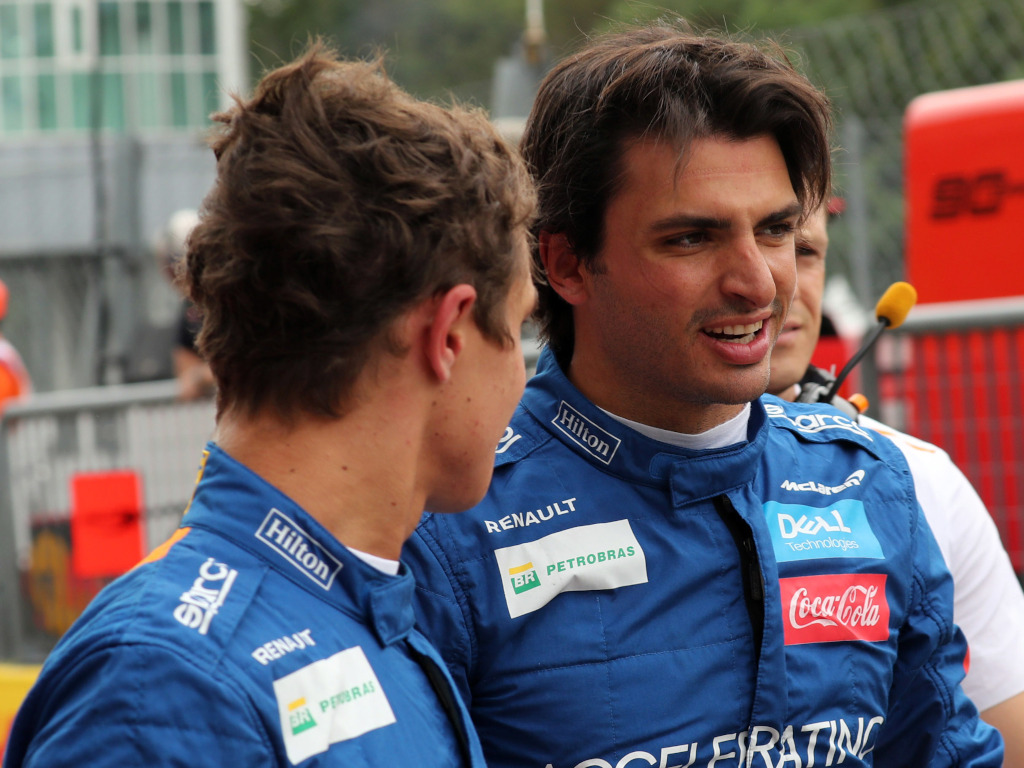 Lando Norris believes the way he was open as a team-mate with Carlos Sainz meant the Spaniard could create a whole new perspective of himself.

Norris and Sainz proved to be one of the most entertaining driver duos we have seen in years during the 2019 season.
2020 will be their second and final season together though before Sainz departs for Ferrari, and Norris feels he played a part in allowing Sainz to "shine" and secure that move.
Next year Daniel Ricciardo will be Norris' team-mate, and the Briton says he doesn't know what to expect until the time arrives.
Speaking to Sky Sports during an Instagram Live interview, Norris said: "It's hard to know what to expect until you are really there.
"Before 2018, no one really had the same perspective of Carlos until last year. He really shone a lot more and his personality came out a lot more.
"I want to say that was a bit down to me and how open I was as a team-mate but there were never these memes about Carlos in 2018 or before that. In 2019 and 2020 everything exploded a lot more.
"So, from the outside you never really know what to expect, or know much about a driver until you work with them. That was the same for me with Carlos.
"It's the same with Daniel. Obviously I know Daniel a little bit more than I did Carlos going into the season.
"But there's still a lot of things I don't know with how he works and how sneaky he is with things – more behind the scenes kind of stuff. I will find out next year."
The 2020 season will get underway with the Austrian Grand Prix on July 5.
Check out this brand new video from our friends at Racing statistics:
Follow us on Twitter @Planet_F1 and like our Facebook page.