Norris: Herta, and more teams, would benefit F1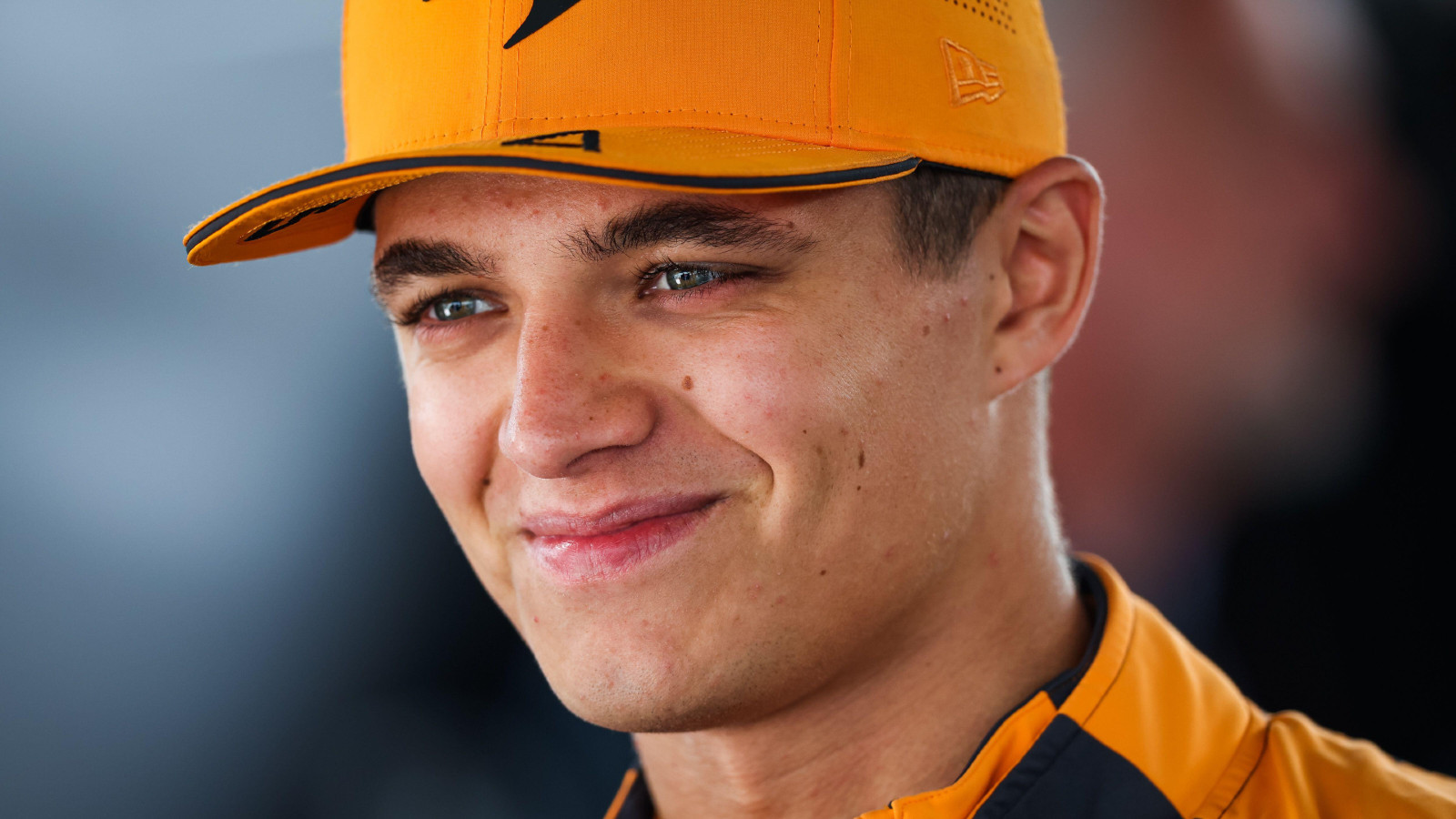 McLaren's Lando Norris reckons the more, the merrier, when it comes to getting more teams into Formula 1 – within reason.
The situation regarding the potential entry of Andretti into Formula 1 remains unclear for now, with the American squad seemingly hitting a brick wall when it comes to finding a potential in.
None of the existing teams appear willing to sell up, which includes fellow American team Haas – rumours had emerged over the past two seasons that team owner Gene Haas was potentially interested in selling.
As for a entering themselves, Andretti have made it clear they are willing to pay the prerequisite $200 million that's required for a new entry – this money being divided up and paid out to the existing teams. Despite this, Andretti have met with a lukewarm response from the other teams – few of whom wish to have their annual prize money diluted by the arrival of an 11th team on the grid.
Michael Andretti, overseeing the project as he attempts to find a way into F1 alongside his organisation's existing IndyCar, Extreme E, Indy Lights, and Formula E entries, has also made it clear he has the goal of bringing in American talent Colton Herta into the sport, should he manage to get an Andretti team up and going.
For now, it's a stalemate between Andretti and the rest of the grid, but Norris is one driver who wouldn't mind seeing some new blood on the grid.
"I mean, I think it'd be good," he told media over the Canadian Grand Prix weekend.
"I see more cars as probably a good thing. Not too many more. But I think if it's 22 or 24, I think that's a decent amount. I think that's what it used to be a few years ago when I kind of grew up watching Formula 1. So I think that's great.
"More opportunities, I guess, for people to get into Formula 1 too and, if it's for someone like Colton, then it's fully deserved."
Norris has good knowledge of Herta, having raced in the 2015 MSA Formula Championship with the American as one of his teammates at Carlin. With Herta making waves as one of the bright young talents of IndyCar, Norris said he has no doubt he would be able to shine in F1 if he got the opportunity.
"I was his teammate back in 2015 and we have a lot of great memories together and I know how good a driver he is," Norris said.
"I think he's showing that in IndyCar at the minute. So I think it's different driving styles, I think he would have to adapt. He's not been known maybe to be a tyre lover.
"That's something you would have to get used to when he comes and drives on Pirellis. But, apart from that, you know, he's got a lot of talent. He's a lovely guy, [and a] hard worker as well. And I think he's very suited to be able to perform at the level you need to be in Formula 1."