Lando Norris takes exception to 'complete BS' reports of McLaren tension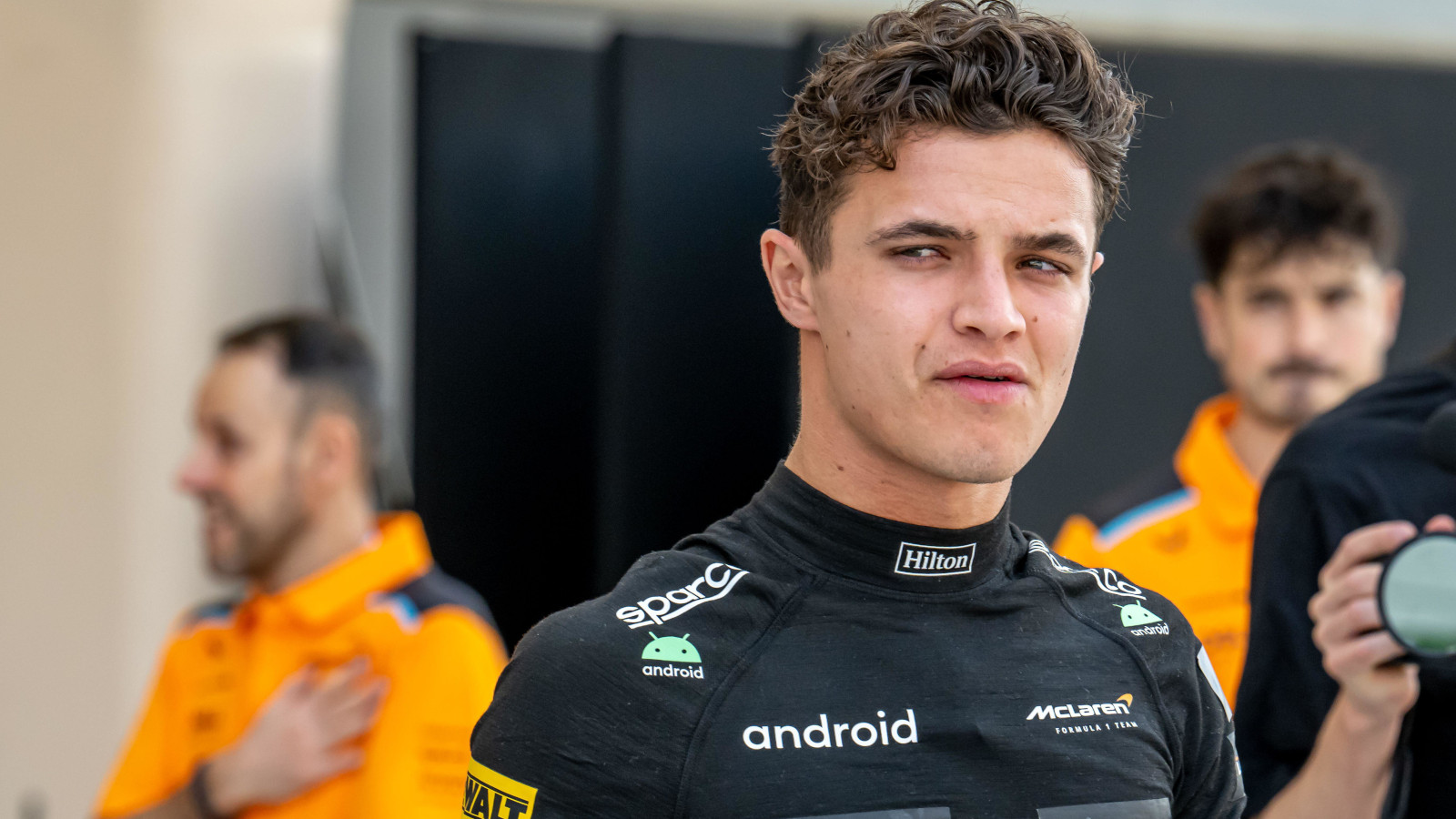 Lando Norris has taken exception to what he described as "complete BS" when it comes to rumours of the McLaren team.
McLaren suffered a poor start in Bahrain with Norris forced to pit six times while his team-mate Oscar Piastri did not even make it that far, retiring early to bring a premature end to his F1 debut.
It came off the back of a disappointing pre-season testing as the MCL60 looked slow in comparison to where expectations of a McLaren car usually are.
As such, reports began to emerge that there was disharmony in the halls of the McLaren Technology Centre but speaking before the Saudi Arabian Grand Prix, Norris hit back at talks of the team being in crisis, criticising what he described as "complete BS".
"I guess I'm at a point where it doesn't affect me in any way," he said of criticism during the driver's press conference.
"I'm fine with it to an extent, apart from when it's just complete BS that people try and come up with, and completely fake stories that people make up.
"To a certain point, harsh criticism is acceptable, it makes sense. You don't like it when it's too much and people in the team start to get affected by it. Especially because maybe for some of them, they don't understand so much or don't know so many of the truths.
PlanetF1 recommends
Lewis Hamilton quizzed on Bahrain GP criticism and Mercedes exit talk
Red Bull bosses laugh off latest Mercedes rumours: 'That does not make sense'
Max Verstappen will miss media day in Jeddah after suffering stomach bug
"But I think we do a good job within the team, within McLaren explaining things to people, telling them what's going on, explaining my side of the story and things that go on with me, things that go on within teams.
"So yeah, it's tough, it's the world we live in. It's just what you've got to deal with sometimes. So, I'm fine with it, the team is fine with it."
Despite their performance in Bahrain, Norris was optimistic about the future, suggesting both problems were one-offs and dismissing any talk of crisis within the team.
"Oscar's problem, it was an issue that we've had [for] the first time in years and years and years, so confident that's fixed and from my issue, Mercedes are sure that they fixed that and it was, again, something which hasn't happened for years and years.
"So both quite rare issues and both things that we're confident about, both from the HPP side and from the McLaren side that are fixed.
"Everyone makes it sound a lot worse than it is and calling it a crisis, [it] is far from that and it's nothing close to it.
"So, no, we're confident we can get some good points. I would say, this weekend, I think it's a close fight with Valtteri [Bottas], with Alfa and a lot of those teams.
"Towards the top four teams, it's a very big jump. But I'm confident we can be in that fight. I don't think we're that far away. It was made very clear and very early on that we're far from where we want to be. For McLaren's expectations and who we are as a team, we're far from where we want to be. But we have a very clear plan.
"I think it's very clear from everyone back at the MTC and here what we need to achieve and want to achieve. It's just going about setting it and achieving it, which is our next call."