Norris 'left conflicted' by ongoing porpoising row
Lando Norris said he can see the arguments on both sides of the porpoising debate in Formula 1, and it has left him conflicted about his own opinion on it.
The FIA introduced a new technical directive in Canada with the aim of reducing the impact of vertical oscillations from the cars at high speed – be it through porpoising or the cars bouncing, as a result of the ground effect aerodynamics introduced on the cars this season.
Norris says that McLaren have managed to mostly get on top of the issue, while others like Mercedes and AlphaTauri have been particularly affected – with Pierre Gasly saying he doesn't want to see drivers have to walk with a cane by the age of 30, such is the impact of the phenomenon on their bodies.
This directive introduces a cap on the amount of times a car can bounce over the course of a lap, with Mercedes previously saying that the impact on their drivers reached up to 10G in Baku – twice the peak g-forces they experience on their necks in high-speed corners.
A way around porpoising is to raise the ride height of the cars at a cost to performance. This would make the ride more comfortable for the drivers, but will impact the team negatively in the competitive pecking order – and Norris acknowledged it's difficult to take a position on what the best solution is.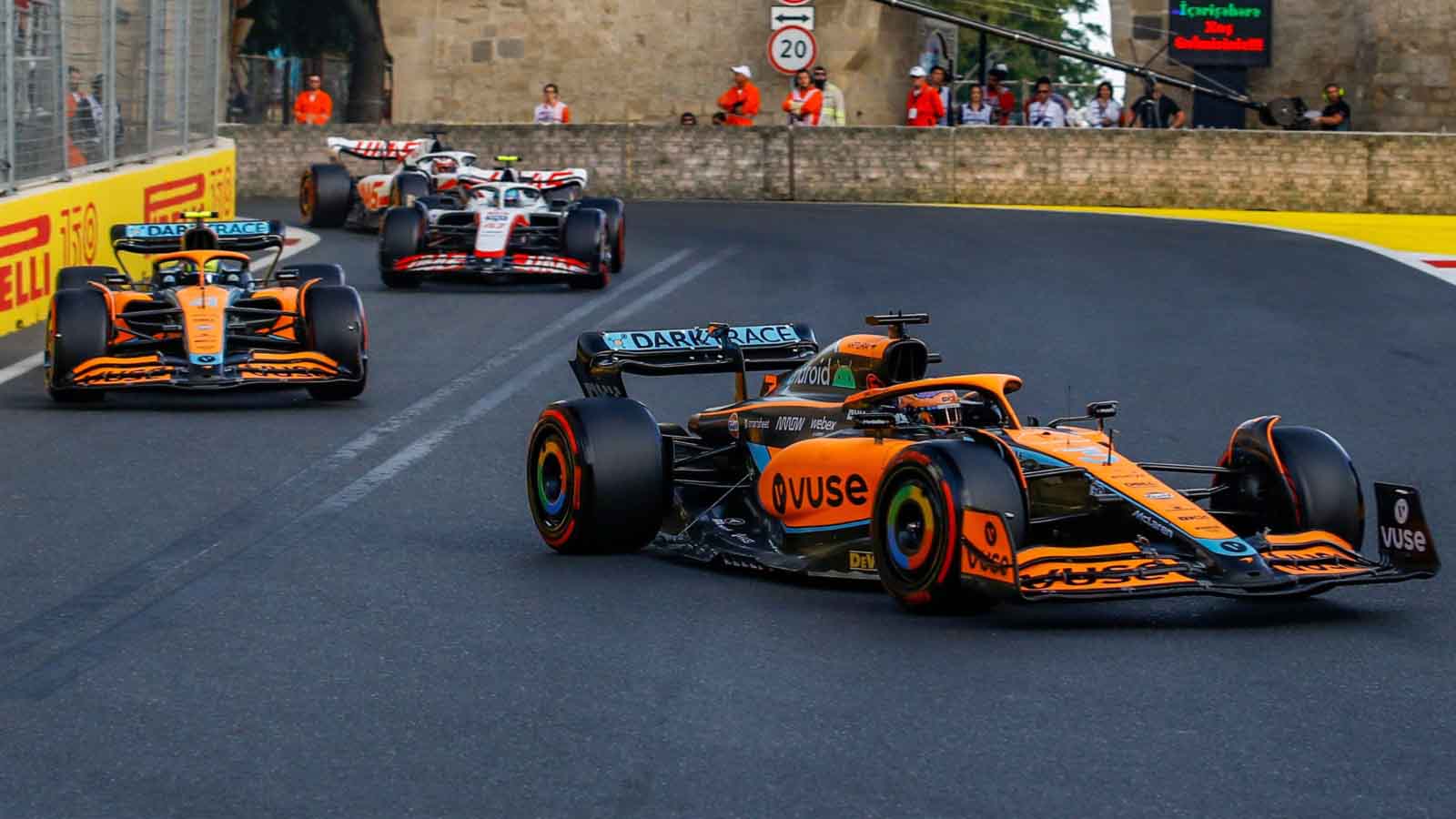 "I must admit to being a bit conflicted on it," he wrote in a column for the Telegraph.
"The truth is we are not massively affected by porpoising, so we were not pushing for change. But safety has to come first.
"If there is a real danger that drivers could have long-term health consequences from the bouncing, or that they could lose focus and crash, then something has to be done. I can see both sides.
"The front two teams have clearly done a much better job than anyone else of interpreting the rules, so I can see why they would be against change mid-season.
"At the same time, without having experienced the severity of porpoising that others have, I do not want to criticise anyone. Safety has to come first, and while it might not be affecting me now, these regulations are long term.
"If I had a problem in a year or two which I felt was endangering my health, I know I would want my fellow drivers to have my back."
Given the ways that some teams may be affected differently by the new ruling, with it coming during the season, Norris admitted his worries about the technical directive potentially creating an uneven playing field as a result.
From McLaren's point of view however, he's unsure as to how their approach may change going forward on the MCL36.
"My main concern is that it is fair for everyone – ideally you would implement any changes post-season – but inevitably it is going to affect some more than others.
"Obviously, we have designed our car one way, with a certain philosophy in mind, and it could move things more in our direction or away from it. We shall see. There are people far brainier than me tasked with working it out."
Lando Norris has had mentality change
Lando Norris' approach at McLaren has changed notably in the last few races.