Norris critical of 'clueless' sceptics over McLaren deal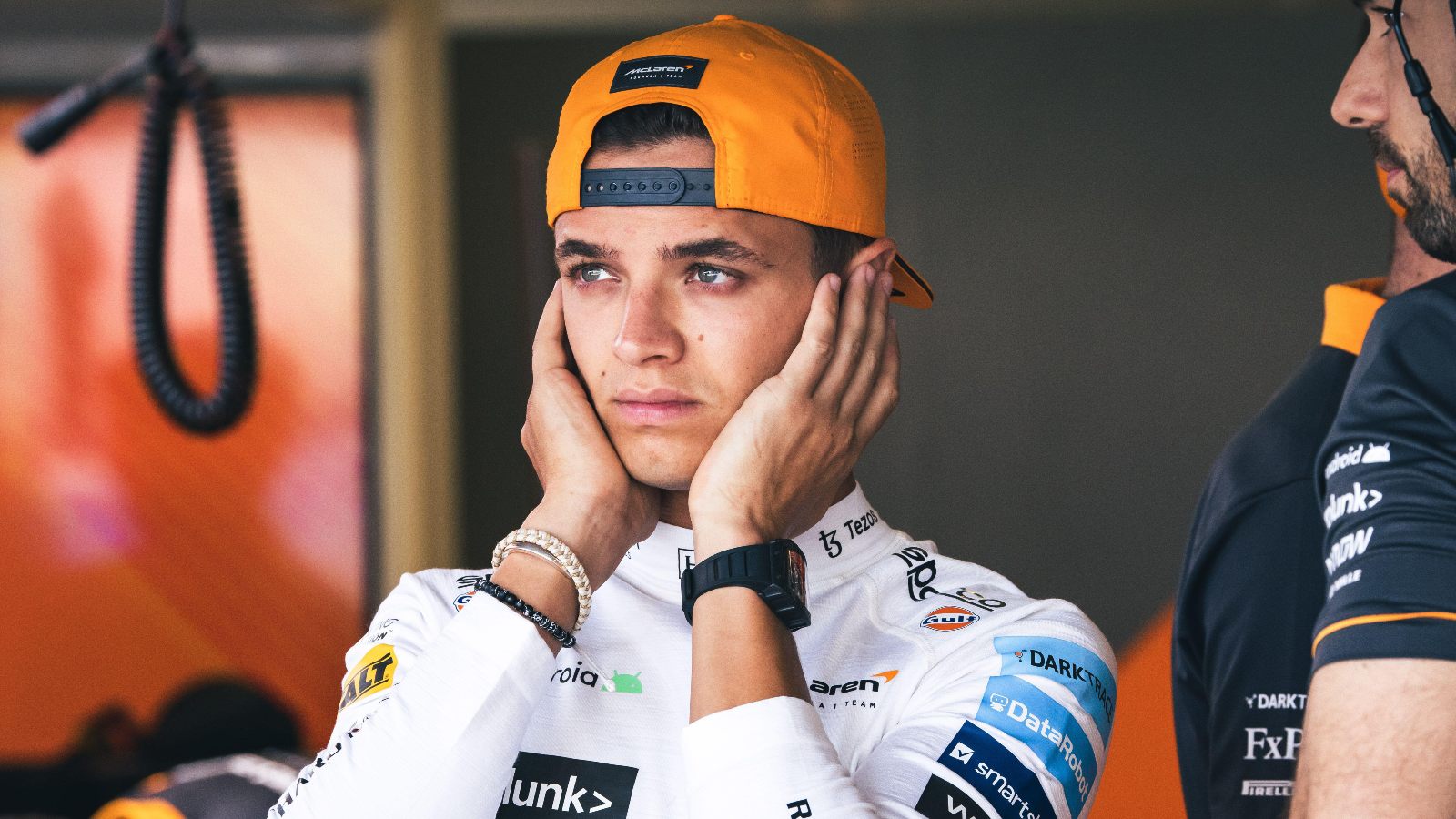 Lando Norris has said people who are questioning his decision to sign a new long-term contract with McLaren are "clueless" and said that he believes he is the perfect place.
Norris has been with McLaren since he was 17 years old having first joined in 2017 as a junior driver, before moving up to be one of the main drivers in 2019.
Since then, he has completed a total of 70 races for the team and has earned 364 points including six podiums in that time.
Earlier this year, he put pen to paper on a new contract that will keep him at the team until 2025 and also moved him into within the top three earners in the sport, behind only Lewis Hamilton and Max Verstappen.
However, McLaren have failed to build on their 2021 form and Norris has just one podium whereas he had earned three at the same stage last season.
Soak it in. 🥰🌅 @LandoNorris pic.twitter.com/W7FclcMNTA

— McLaren (@McLarenF1) July 5, 2022
Norris' talent is undeniable but his decision to commit to McLaren, when other teams nearer the top of the grid may have been interested in acquiring his services, has been questioned. However, the 22-year-old has rubbished these claims, describing the people who said them as "clueless."
"I don't know why," he told Sky Sports F1. "Everyone thinks they know, he definitely could have gone here, he could have done that.
"But most of the time they know absolutely nothing, all these people coming up with these conclusions."
It is not just fans and the media who are speculating though and former McLaren driver Jenson Button was one of those to express his intrigue at the signing.
Following the announcement, Button said it was surprising Norris had committed to such a long contract at the start of his career.
"We all want to be team players but you never know where the team is going to be in three years," Button told Sky Sports F1.
"And also, this is going to be a big hit. Five years to go and he is going to be like, 'Oh, okay'.
"But all he can do is go back to the team, tell them what the issues are and try and resolve them."
Norris though said that while he respects their opinions, he still believes McLaren is the best place for him.
"It's come from people that I have a lot of respect for and of course I respect their opinions," Norris said.
"But at the same time,"I have a good team around me so we know where I want to be and when, what the team can offer me going into the future.
"I still believe it's the best place for me because it's where I've grown up, I know what we have coming."