'Norris made Ricciardo look bang-on average at Imola'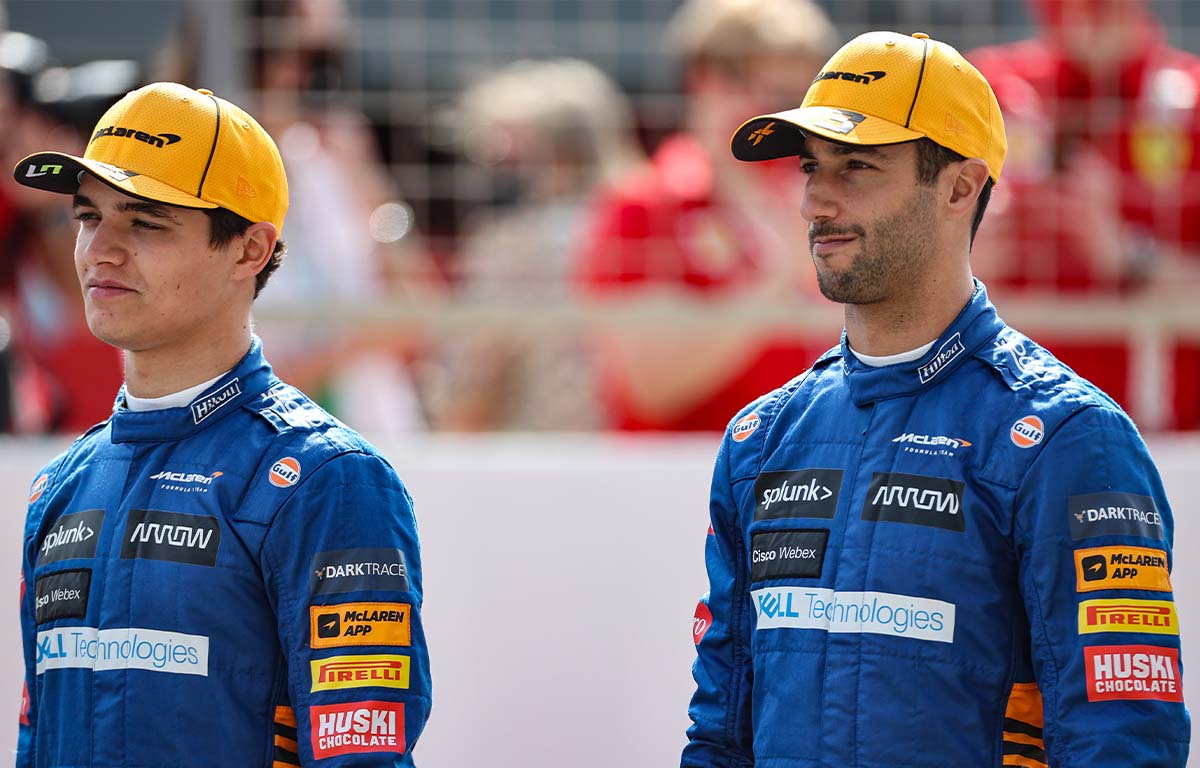 Damon Hill and Tom Clarkson have praised Lando Norris, the latter saying the McLaren man made his team-mate Daniel Ricciardo "look bang-on average" at Imola.
In the F1 Nation podcast, the duo reviewed the Emilia Romagna Grand Prix in which Norris claimed the second podium finish of his career by taking third position.
Having started the 2021 campaign with P4 in Bahrain, the 21-year-old Briton was in the mix for a front-row start in qualifying at Imola – and during the race he vindicated his request to the team for Ricciardo to move aside and let him through when he was faster.
Norris pulled out a gap on the Australian both then and later, after the red-flag stoppage, as he came home three places and 27.5 seconds ahead of his more experienced colleague, who joined the team over the winter.
"What a great weekend [for Norris]," said podcast host Clarkson. "He's always been a bit of a Bahrain specialist, so when he got a good result in Bahrain three weeks ago I came away thinking 'I kind of expected that'.
"Whereas we went to Imola and he nailed it again and I was slightly taken aback by the gap to Daniel Ricciardo, who is top drawer yet was made to look bang-on average by Lando really and it must have been a really difficult one for him."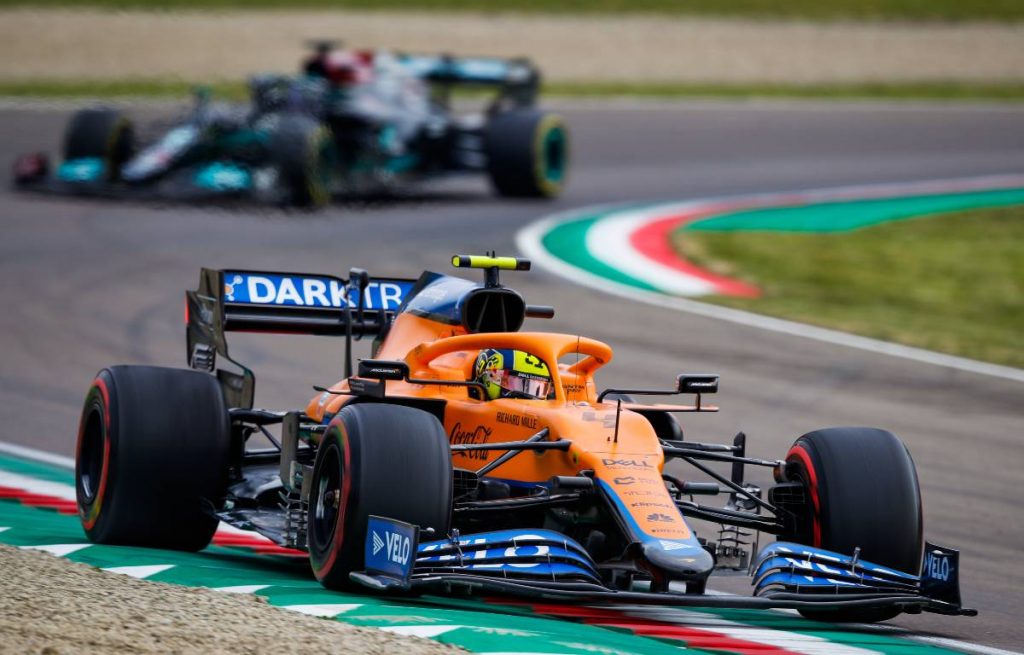 Get the Lando look: The best Norris merch for 2021
Hill has also been impressed by the way Norris has responded to the challenge posed to him by the arrival of a driver 10 years older and with seven F1 race wins to his credit.
"Andreas Seidl [McLaren team principal] said Norris had gone up a notch," said the 1996 World Champion. "I was slightly anxious for Lando because Ricciardo is a hot driver and he could have been destabilised by him coming in.
"He [Ricciardo] did say at one point, jokingly, 'I'm going to end you' in one of our interviews. But so far, Lando has put that to one side and not only that, he looks incredibly comfortable in the car and it's like he has grown, he has gone up a notch and he's looking confident, which is so important."
On a weekend, especially a wet Sunday, when lots of drivers made errors, Hill was impressed that Norris kept it clean apart from an exhilarating Q3 lap that was deleted due to exceeding track limits and which would have put him P3 for the race start.
"Lando Norris was all cut up because he had gone over a white line and his qualifying lap was disqualified, and so upset because he had just gone a bit too far over the kerb at one of the fastest corners on the track," said Hill.
"That was about the only mistake I can think that he made."
Follow us on Twitter @Planet_F1 and like our Facebook page