Norris and Ricciardo could enter Bathurst 1000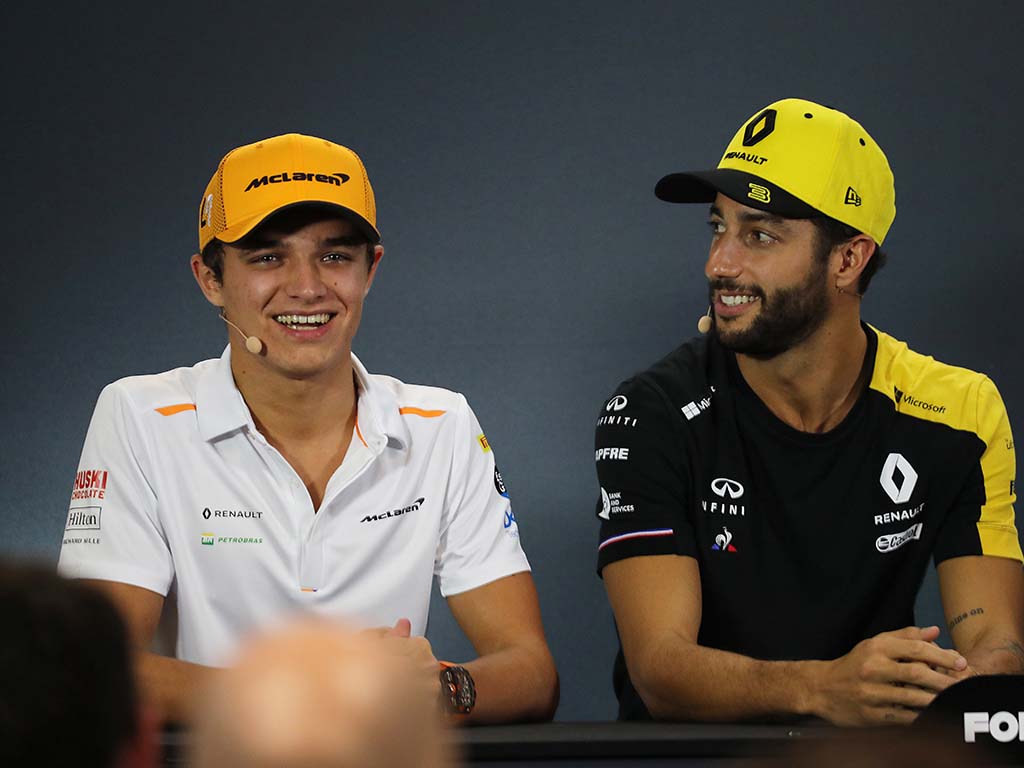 McLaren Racing CEO Zak Brown has cleared the path for Daniel Ricciardo and Lando Norris to compete in a future Bathurst 1000 event.
The Bathurst 1000 is the standout event in the Australian Supercars Championship as two drivers tackle 161 laps of the Mount Panorama Circuit in Bathurst, New South Wales, Australia.
Norris recently competed in the Supercars All Stars Eseries events on iRacing, and spoke of his desire to try out the cars for real some day.
"100 per cent. In fact, Zak Brown has one," he said.
"We went to a track day once a couple of years ago. I didn't get to drive it there but he says he's allowing me to drive it if we ever go out on a track day again in his V8.
"I would love to, especially because it's so fun to drive on the simulator. I'm sure it's even better to drive on the actual race track. It's a handful, but in a good way. It's a lot of fun to drive."
For 2021 Norris will have a new team-mate at McLaren in the form of Australian Daniel Ricciardo, and Brown would be open to letting the pair make a wildcard entry into the Bathurst 1000.
It wouldn't be the first time something like this has happened. Back in 2017 Brown allowed Fernando Alonso to miss the Monaco Grand Prix so he could compete in the Indy500.
Speaking on Supercars SideTracked, Brown said: "I think they'd both love to do it.
"I think people now know I'm a little bit different than most of the team bosses in F1 as I like to see our drivers go out and give it a go at Daytona or Le Mans, things of that nature.
"I think it'll just come down to schedule and whether they can fit it in the schedule."
Follow us on Twitter @Planet_F1 and like our Facebook page.