Norris 'trying to help' Ricciardo get up to speed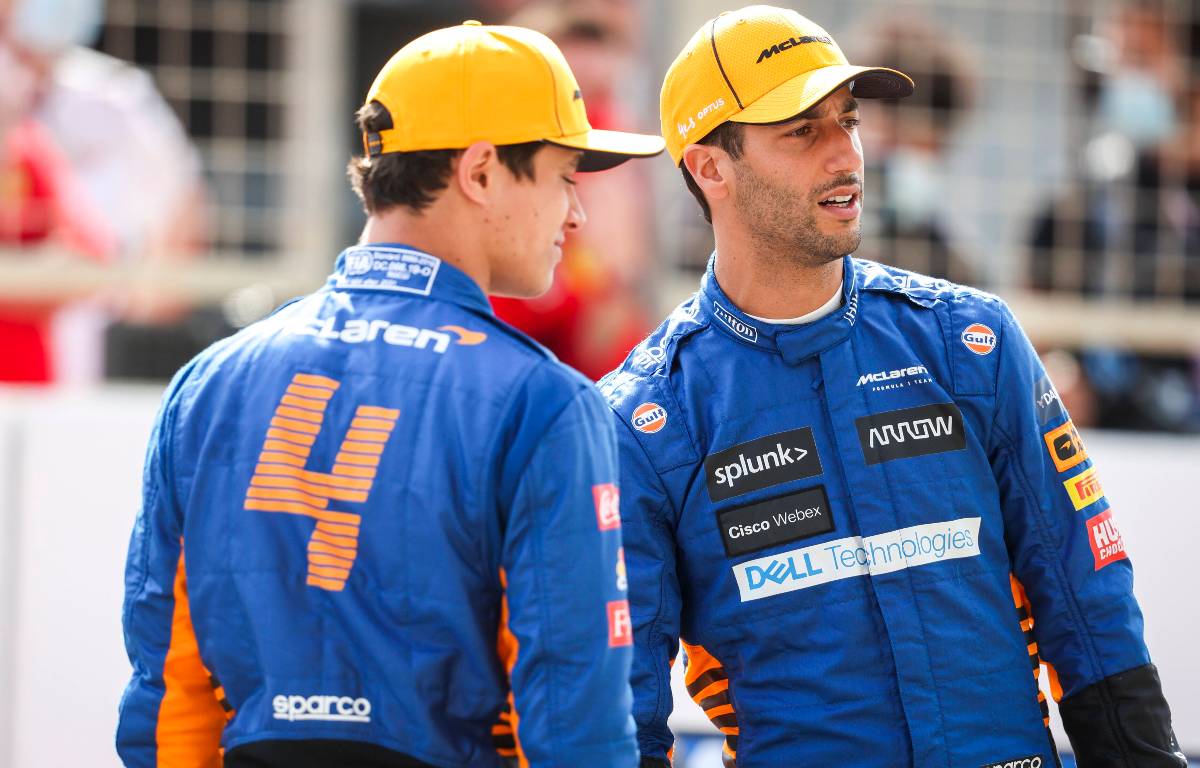 Lando Norris insists he is ready for the moment when Daniel Ricciardo "clicks" at McLaren and is trying to help him along the way.
Ricciardo, by his own admission, is struggling at McLaren to adjust to the car after joining the team from Renault for this season.
As a seven-time F1 race winner, he was expected by many pundits to stamp his authority on his 10 years younger team-mate Norris.
But the exact opposite has happened so far this year, with the Briton having achieved two podium finishes already to put himself third in the Drivers' World Championship.
The Australian, meanwhile, has contributed only 24 of the team's 80 points and said after the Monaco Grand Prix he was "not convinced" he is yet in a position to match some of Norris' performance data.
Norris, however, thinks it is only a matter of time before his 31-year-old colleague puts the doubters in their place – and is braced for when that happens.
Get the Lando look: The best Norris merch for 2021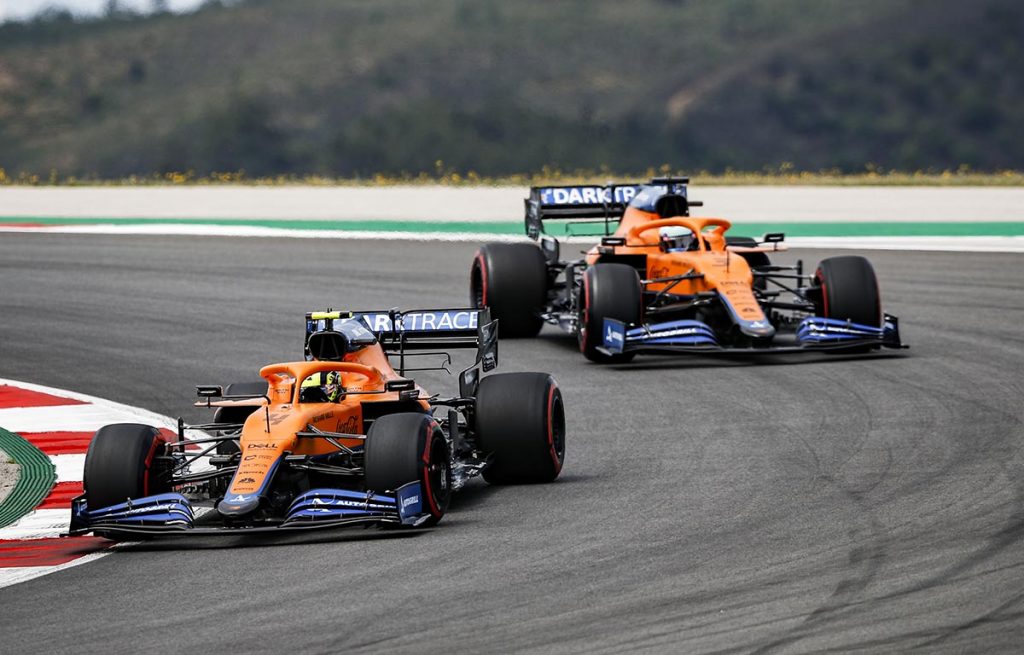 "I'm not going to get ahead of myself with it – when he clicks with the car I know what he is capable of doing," Norris told Channel 4.
"I have massive respect for him and learned a lot from him already. Even though it's taking him time to adjust to something, there are a lot of things he's really good at that I've already been able to learn from and use for myself.
"So he's an incredible driver, I see why he's so good, and at times he's already shown that.
"But yes, he's still just taking his time to get up to speed. I try to help him when I can and we are still team-mates at the end of the day.
"I'm not taking it for granted because I know sooner or later he will just click and be fast, and everyone will be like 'oh, I told you so'.
"But I'm ready for it. I'm not doubting, thinking he's not."
After Monaco, where he finished 12th after Norris passed him on his way to third position, Ricciardo said he felt taking a few days off to clear his mind was the best approach before the Azerbaijan Grand Prix.
"I feel this weekend has been so far off and so much on the back foot that part of me just wants to switch off for a few days," he said.
"Otherwise, it's like paralysis over analysis. I've been there before and I don't want to go back to that."
Follow us on Twitter @Planet_F1, like our Facebook page and join us on Instagram!