Norris, Ricciardo share 'naughty' hotel party tales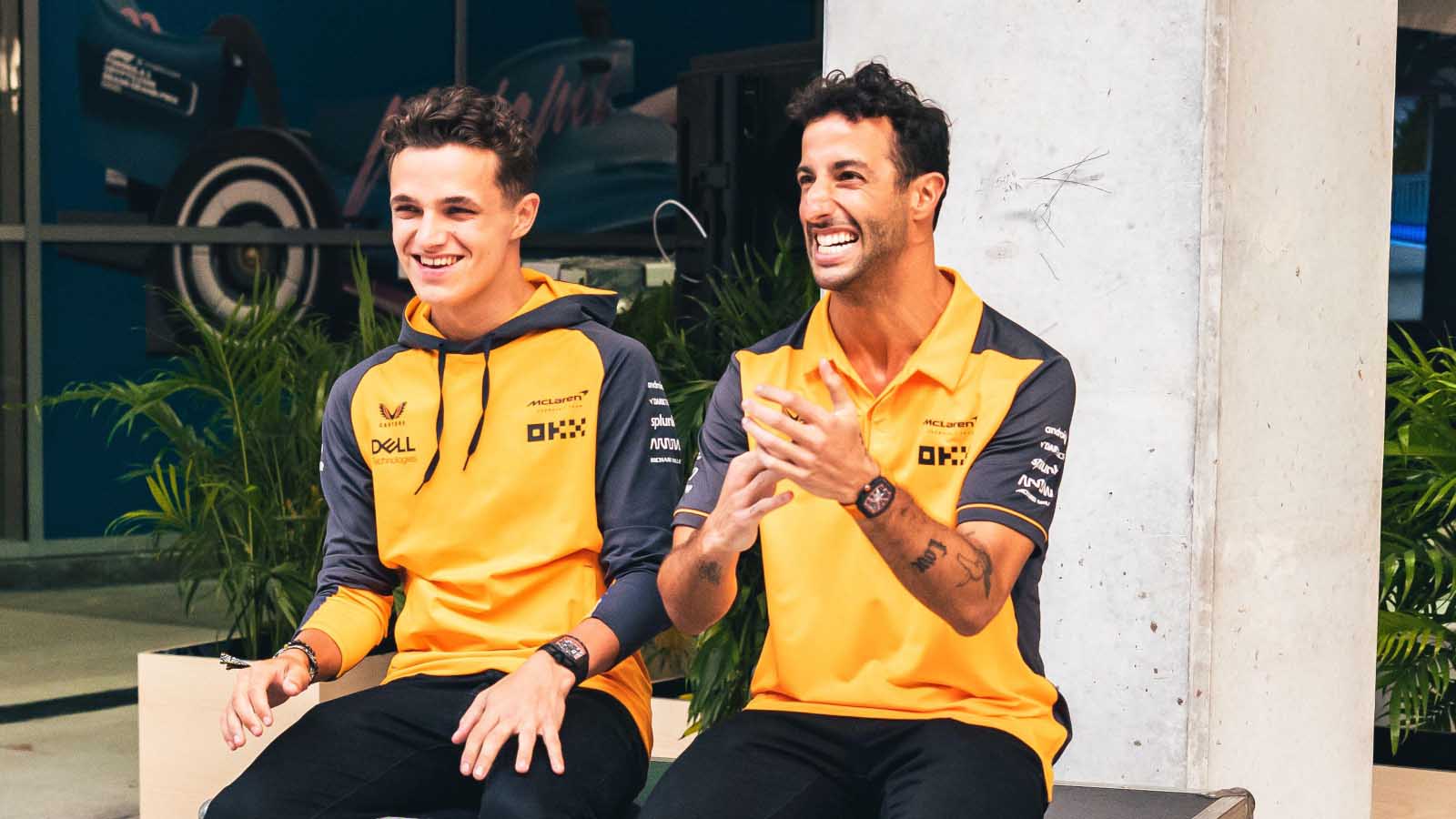 Daniel Ricciardo and Lando Norris have spoken about the times they caused trouble in hotel rooms over their Formula 1 career.
The two McLaren drivers were speaking in Miami at an event for Hilton Hotels, one of the team's main sponsors, and they were asked about the times things may have got out of hand while on their travels.
"I mean, I didn't merely trash the room, I trashed the whole floor," Ricciardo said of one particular hotel stay, quoted by the New York Post's 'Page Six'.
After the crowd in attendance called for Norris to "spill" on his own experiences, he then weighed in with his answer to the question, referencing a hotel visit from his debut Formula 1 season in 2019, but he was apologetic for what he and his friends did.
Miami vibes. 🌴

📸 @MartinGarrix pic.twitter.com/3WczONcIF8

— McLaren (@McLarenF1) May 11, 2022
"We got kicked out of the pool," he said. "We were being naughty in the pool and everyone, not just me, got kicked out. So we went up to the rooms [and] had a nice party in the rooms.
"And that was that, so I apologise if there were any disturbed people in the ground above and the ground below. But yeah, it was good fun."
Hilton have been a McLaren sponsor since 2005, and Ricciardo was also quick to point out how helpful the hotel chain have been to him in his time with the team so far.
"I will say something that's not too crazy, but they do very well at helping me stay fresh on race day," said the eight-time race winner.
"There's been many times where we sweat in our suits and sometimes we use too many on a race weekend and we need to get them expressed cleaned or washed in a short amount of time.
"They're very quick and efficient with bringing smelly dirty clothes back clean and wonderful."
McLaren suffered a difficult weekend in Miami overall, with the cars appearing off the pace compared to recent races. This was compounded by Norris' collision with Pierre Gasly late in the race, while Ricciardo was unable to make headway and into the points.
Norris now believes that the team are behind Alfa Romeo in the competitive pecking order as a result.