Norris has done all he can to help Ricciardo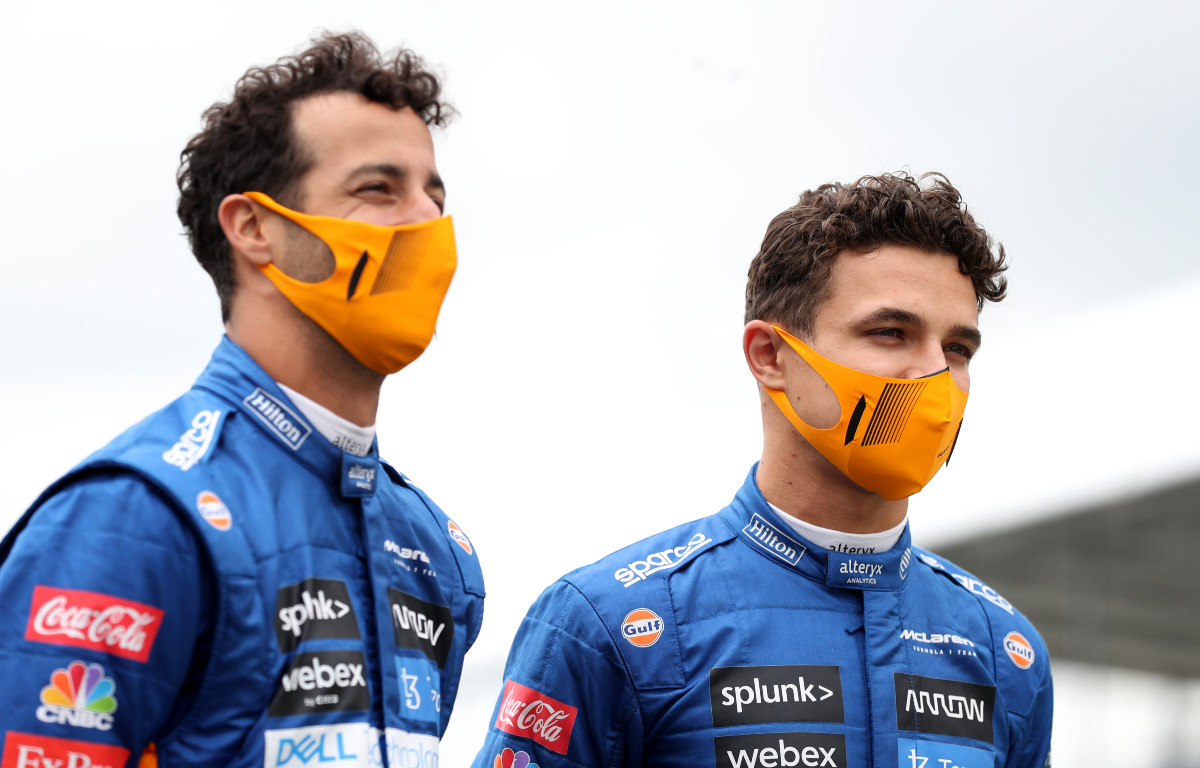 Lando Norris does not feel he can do any more to help his McLaren team-mate Daniel Ricciardo with his on-track struggles.
When McLaren secured the services of Ricciardo in a multi-year deal, many expected it to be Norris who would have a mighty task on his hands to keep up with the seven-time race winner.
But in fact the opposite has been true, with Norris establishing himself as the clear stand-out in that driver pairing.
Already the Briton has appeared on the podium three times in 2021, while Ricciardo has yet to finish higher than P5 and at some races the gulf in lap time between them has been alarming.
But Norris said he has done everything possible from his side of the garage to help his team-mate find performance.
"I don't know where else I can help," he said, quoted by Motorsport-Total.com.
"I tell him what I feel, he has all my data, he can see everything I do, I describe things very well in the debriefings and what I do.
"I'm not going to lie, but at the end of the day it's not up to me."
McLaren v Ferrari:
Torquing Point - Ferrari and Mclaren battle for P3
Finley Crebolder and Charlotte Lines from Planet F1's Torquing Point podcast discuss the neck and neck race for P3 in the Constructors Championship between Ferrari and McLaren, with both teams going into the summer break with 163 points.
McLaren are locked in a fierce battle with Ferrari over P3 in the Constructors' Championship and such is the tightness of this scrap, both teams head into the summer break on 163 points.
P3 currently belongs to Ferrari thanks to countback of most P2 finishes.
And so Norris wants Ricciardo to be strong to help McLaren seal P3, but he returned to the point that there is only so much he can do.
"Of course I want him to do well because that's what we need for the Championship," Norris confirmed.
"We want to beat Ferrari and for that he has to do well, but I can only do something to help him to a certain extent.
"Ultimately, he's a different driver. And I drive differently. Every driver drives differently than anyone else in the world. And what he feels is different from me, and what I feel is different from him."
As for Norris, he describes 2021 so far as "definitely my best season", adding that "only Barcelona was a slip-up – on all the other weekends I was pretty good".