Lando Norris reacts after Daniel Ricciardo's impending McLaren exit is confirmed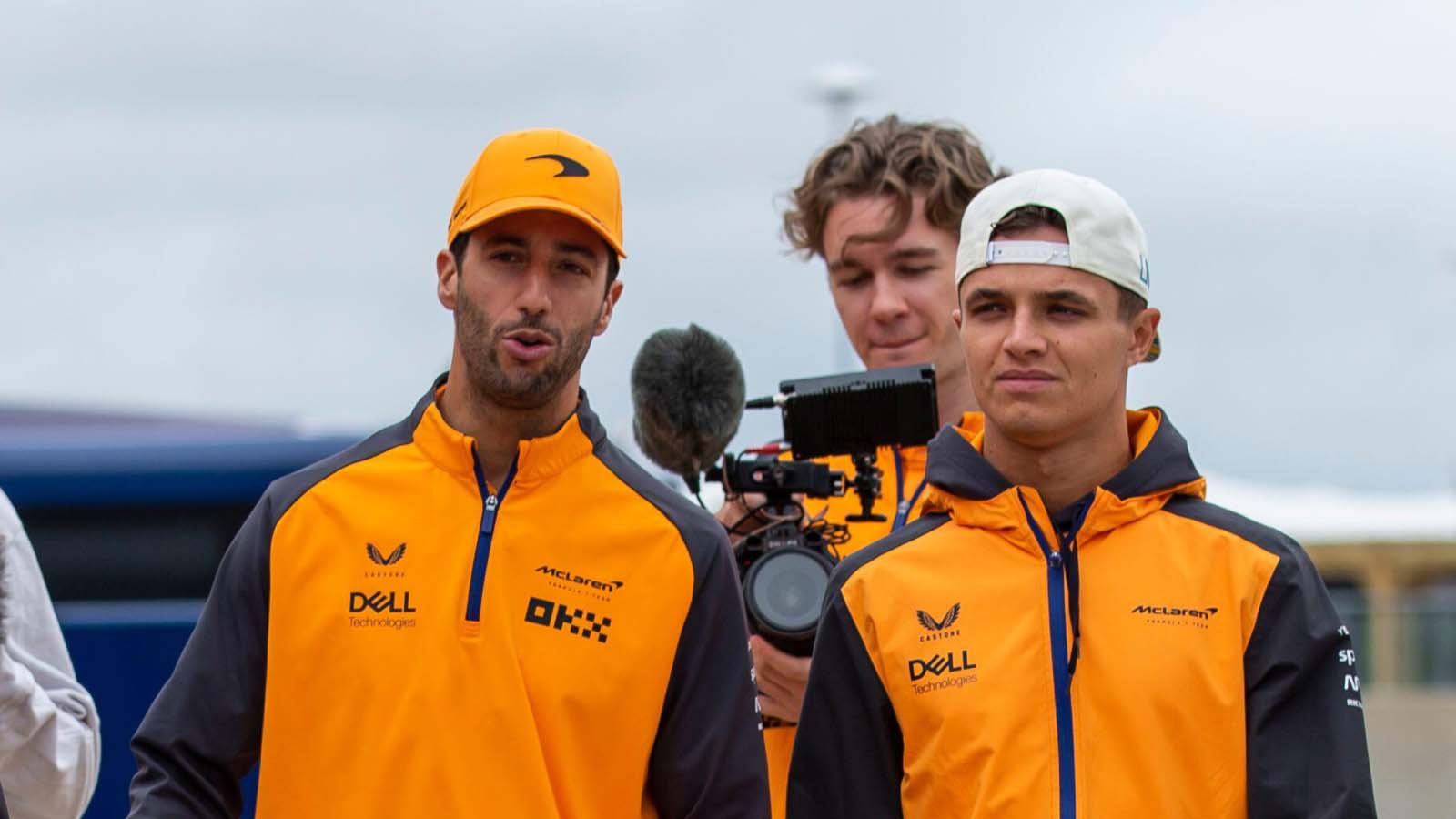 Lando Norris took to social media after it was confirmed that team-mate Daniel Ricciardo will leave McLaren at the end of 2022.
It had been speculated for some time, but now it has been made official that Ricciardo and McLaren will part ways come the end of the 2022 campaign.
Although the decision is final, McLaren are describing it as a mutual split, while Ricciardo himself has said that "the team has decided to make a change".
Either way, Norris now knows that 2022 will be his final season spent as team-mate to Ricciardo at McLaren.
After the news broke, Norris would head to social media as he reflected on the "joy" of working alongside Ricciardo, wishing him all the best for what comes next.
Before that though, Norris wants he and Ricciardo to finish their time as team-mates on a high, McLaren in a battle with Alpine to claim P4 in the Constructors' Championship.
"What a ride Daniel Ricciardo," Norris tweeted. "From that moment in Monza, to the laughs we've had out of the car, it's been a joy working with you these last two years.
"Whatever's next I wish you all the best, let's have a mega next few months."
Lando Norris played a key role in the McLaren-Daniel Ricciardo split
When Ricciardo joined McLaren from 2021, taking the seat vacated by Carlos Sainz, many questioned whether Norris would be able to contend with his vastly more experienced team-mate, but the situation has been quite the opposite.
Since the start it has been Norris excelling in McLaren colours, with Ricciardo only on occasions matching or bettering his team-mate. More often than not though, Norris has been extracting the best of the performance from McLaren machinery.
This then has certainly been a big reason why McLaren decided that it was not working out with Ricciardo.
If a rookie driver had been performing at the level of Ricciardo, then questions would have been asked at this stage, but the fact that Ricciardo is such a veteran of the grid with eight race wins to his name, including that sole victory with McLaren at Monza, means McLaren's expectations were set high.
And so, with Norris excelling when it comes to Formula 1's number one rule – beat your team-mate – he kept on pushing Ricciardo further towards the exit door until he finally had to walk through it.