1996 World Champion Damon Hill saw comments from Lando Norris about Carlos Sainz' adaptability, ones which put more pressure on Daniel Ricciardo.
That is the view of the 60-year-old, who weighed in on the debate surrounding Ricciardo's McLaren struggles on the F1 Nation podcast.
Ricciardo made the move to McLaren for 2021 with high expectations, especially from outside with many tipping him to be too hot to handle for team-mate Lando Norris.
Before Ricciardo's arrival, Sainz and Norris built up a great relationship at McLaren, but Ricciardo brought race-winning experience to the team, something which Sainz does not have.
So far though that has not really seemed to matter, with Norris comfortably the strongest-performing McLaren driver so far this season, taking a pair of P3 finishes in the opening five rounds.
Ricciardo meanwhile has struggled for consistent form, but at the Monaco Grand Prix his situation hit a real low as he lagged well off the pace of Norris for the full race weekend.
There is something about that MCL35M which Ricciardo is just not getting to grips with, and Hill felt the pressure on the Aussie rose further when he saw Norris suggest that Sainz has the ability to adapt to a tricky car, more so than Ricciardo.
"I think Lando made some interesting comments saying that Carlos was as good as he can drive a car that's not perfect, and that maybe Daniel can't," said Hill.
"I think that kind of lays a little bit of pressure back on to Daniel's shoulders, if his team-mate is suggesting that he's not a kind of driver who can adapt, and you need to be able to adapt."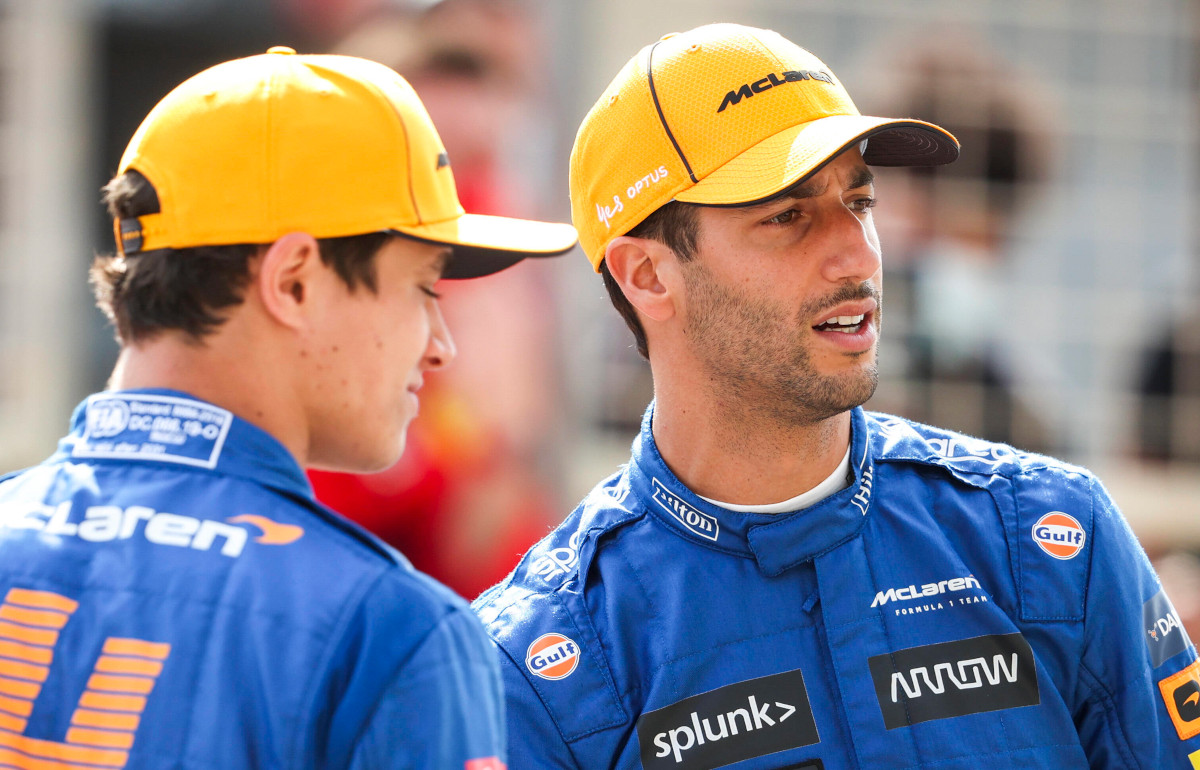 View the latest Daniel Ricciardo merchandise on the official Formula 1 store
Ricciardo stopped short of pointing the finger at McLaren for his Monaco woes, but did make it clear that after a few days away he wanted to proof check some areas of his car and dig deep for answers.
There are reports suggesting that McLaren will look to build a new chassis for the seven-time race winner, and Hill definitely believes that the team must do all they can to make Ricciardo comfortable.
"McLaren have made an investment in him," Hill stated.
"It is in their interest to find out what they need to unlock in the car to give him what he needs. That was always originally what their whole idea of having an adjustable car was, that it was made to the driver, the driver was then given the tools he could use.
"It's no good giving a car to someone and saying, you've got to drive that we can't change it, that's not what they do."
Follow us on Twitter @Planet_F1, like our Facebook page and join us on Instagram!