Norris: Sainz good, but Ricciardo more proven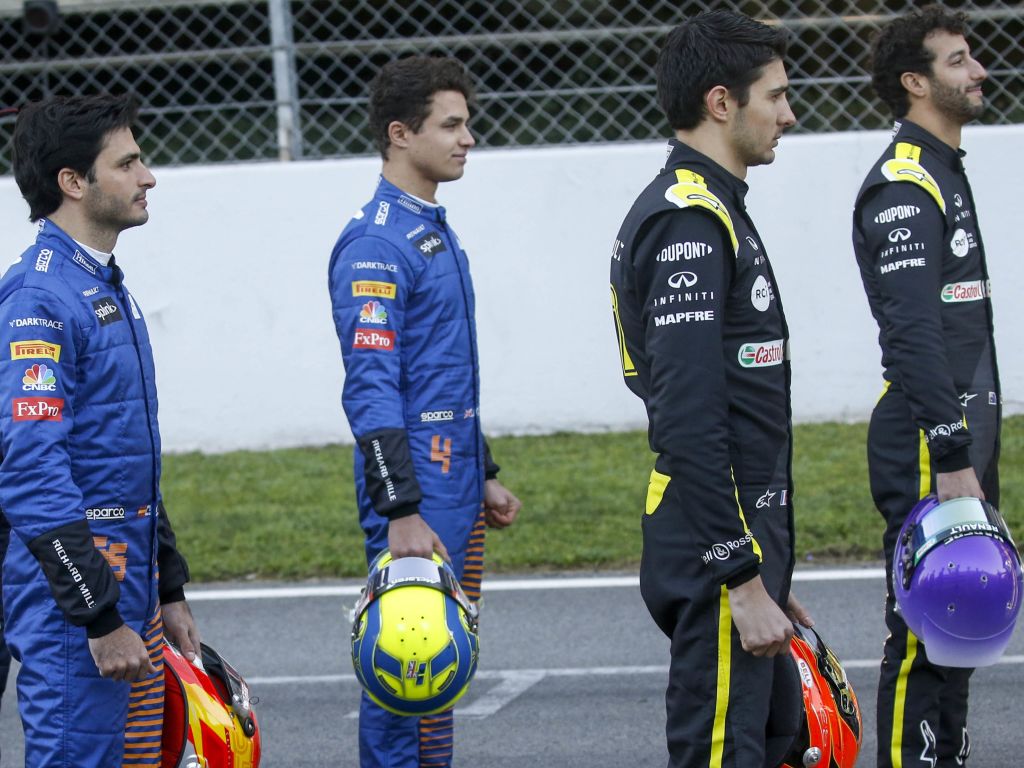 Lando Norris says McLaren team-mate Carlos Sainz is good, but he looks forward to partnering Daniel Ricciardo who is more proven.
2020 will be Norris and Sainz's second and final season together at McLaren before Sainz moves to Ferrari for 2021.
His spot will be taken by Ricciardo, and Norris is looking forward to going up against the seven-time race winner who is a more proven name in Formula 1.
"I'm really looking forward to it," Norris told The Race.
"He's confirmed himself to be an extremely good driver against a lot of other good drivers and that's why McLaren has so much confidence in him.
"Carlos has been very good, but Daniel has just shown that a few more times compared to the drivers which have won multiple World Championships.
"So I look forward to that partnership and working with him and pushing each other.
"It's going to be cool to see what it's like working with him, a guy who's won multiple races and has learned from guys who have won those multiple World Championships.
"It's going to be great for us as a team to have him on."
Norris and Ricciardo are two of Formula 1's bubbliest personalities and will likely become a beloved driver duo with the fans, just like the Briton has achieved with Sainz.
And while Norris expects plenty of laughs and antics alongside Ricciardo, he said they won't lose sight of the overall goal which is to take McLaren forward.
"We're fun characters doing and going to have a lot of fun," he said.
"But we both know, and especially Daniel knows, that we want to be really pushing the team forwards and winning races and making sure that the car's fast.
"We have to be serious when it comes to doing that.
"I'm sure we're going to have fun but I think we're also going to get along well in terms of pushing the team and being hard working.
"It's still a few months away from getting into that sort of stuff. But I look forward to it."
Follow us on Twitter @Planet_F1 and like our Facebook page.