Lando Norris feels he 'deserves to be in the battle' for Formula 1 race wins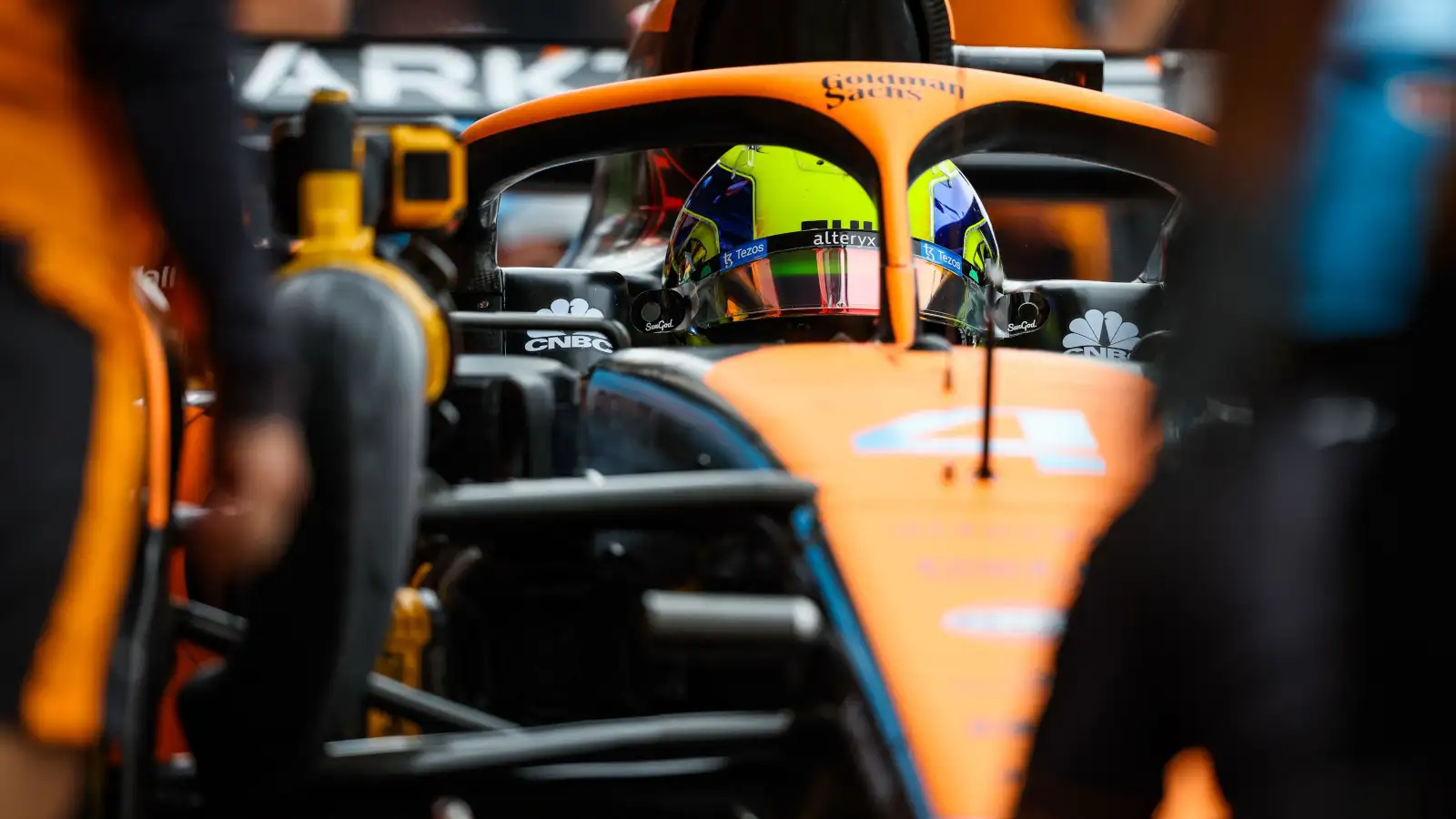 Lando Norris feels he deserves to be fighting George Russell and Carlos Sainz for F1 race wins but concedes it's "just not the position" he's in at the moment with McLaren.
A few years younger than Russell, Norris competed against his compatriot in the 2018 Formula 2 championship with Russell taking the win by 68 points ahead of Norris.
Both drivers were promoted to Formula 1 the following season, Norris joining McLaren and Russell racing for Williams.
There Norris partnered Sainz for two seasons, the two fighting for points and podiums while Russell went point-less with Williams and said at the time he wished he was also involved in the battle for points.
Fast forward two years and Russell was not only fighting for points but also claimed him his first grand prix win in 2022, P1 at the Sao Paulo Grand Prix.
That same year Sainz, having moved onto Ferrari, also broke his duck as he took the chequered flag at the British Grand Prix.
PlanetF1 recommends
'Ferrari will go all out to sign Lando Norris if Leclerc succeeds Hamilton at Mercedes'
Lando Norris tells McLaren 'to do a better job with making a better car'
F1 2023 predictions: Which driver will win each team-mate battle in 2023?
Now it's Norris' turn to wish things were a little bit different.
Speaking to Motorsport.com, the 23-year-old said: "I wish I was there with them. Of course, I wish I was in that battle.
"I feel like I deserve to be in that battle. I feel like I can be, and I think it will be a great battle.
"But it's just not the position that I'm in at the minute… I can race against them in the future, and I can do the same as what they're doing."
Sorry Norris, not this year
Although Norris was the only driver outside the top-three teams to step onto the podium last season, reaching the very top step is, at least for now, still unattainable.
McLaren did not get it right last season, put on their back foot by their pre-season testing brake problems, while the MCL36 was not a car that either driver liked as it lacked front end grip.
Norris has urged the team to do better this season, build him a "better car" as he wants to break his duck, but such is the gap between the top-three and the midfield, even the front of the field, that McLaren are unlikely to close that this season.
He will have to settle for a podium or three this coming season. But if that's still the case come 2024, expect Norris to start looking at his options for a change of environment.