'Devastated' Norris takes blame for Sochi heartbreak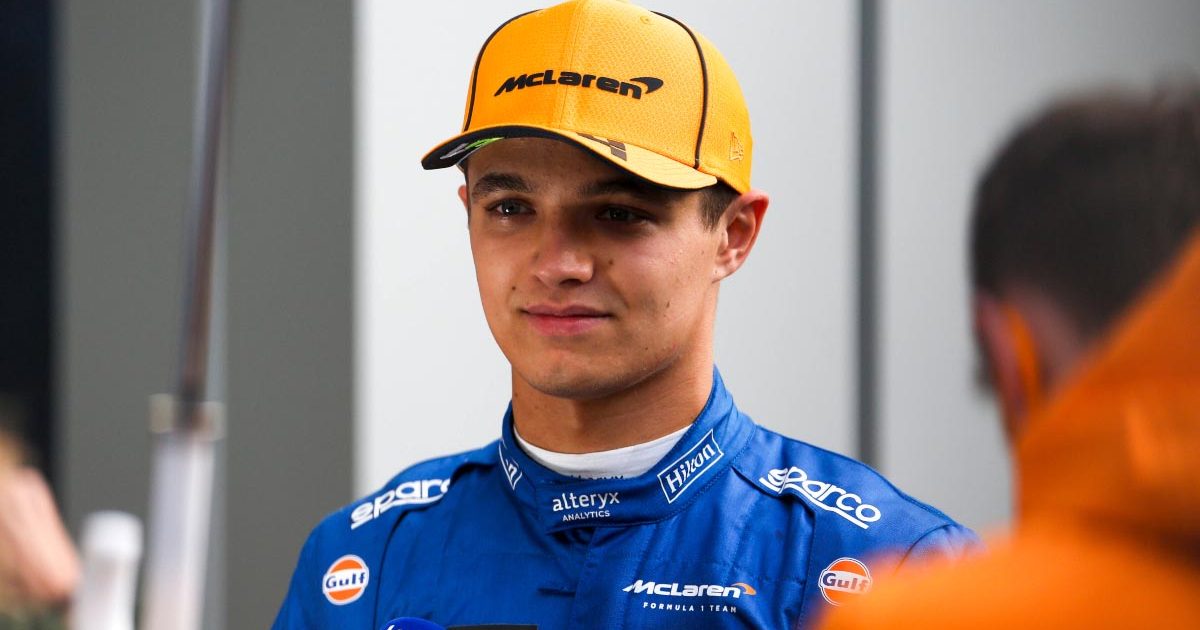 An emotional Lando Norris admitted he was "devastated" to miss out on his first win by staying out on dry tyres in wet conditions at Sochi.
The McLaren driver had led for the majority of an enthralling Russian Grand Prix on Sunday, keeping a charging Lewis Hamilton at bay as the race reached its closing stages.
Seven laps from the end, however, rain started to fall and through calls to come in for intermediate tyres, Norris chose to continue on his slicks and ultimately paid the price when the weather worsened towards the end, a decision for which he took the blame.
Hamilton overhauled the gap to the McLaren to take his 100th victory in Formula 1, but Norris found it difficult to hide his emotion when he spoke to Sky Sports after the chequered flag.
Lando 😢🧡 #F1pic.twitter.com/rDTpaZlyQg

— PlanetF1 (@Planet_F1) September 26, 2021
Get the Lando Norris look with the official Formula 1 store
"I don't know where to start. Obviously yeah, unhappy – devastated in a way, but I guess we made a call to stay out and I think we stand by that call," said the McLaren driver.
"Of course, it was the wrong one at the end of the day, but I made the decision just as much as the team.
"In fact, it was more that they thought I should box and I decided to stay out. So, it was my decision, I thought it was the way to go.
"But it's just a bit of heartbreak, you know. I felt like I did everything I could, even when it got tricky at the end. I made a couple of mistakes, but I still kept Lewis behind and started to pull away a little bit.
"So, a bit of luck – the laps I was out before Lewis boxed, it was, I think, perfectly fine for the tyres I was on, and I got told the rain was going to stay the same amount.
"So, if it was the same amount, we had the right decision. Staying out was the correct decision, but it obviously got a lot wetter than we as a team expected, and that had us over in the end."
Norris spoke frankly on team radio when discussing the switch to wet tyres, which he felt was a move that would have been too radical at that time: "Especially when there's only two laps to go," he said.
"When there's 20 to go you're not as aggressive with your decisions, but we did what we thought was right, which I'm happy with.
"It was wrong at the end of the day, but everything until then, the guys did an excellent job and have done all weekend.
"I'm happy with basically everything, apart from that one decision, which we'll review and, hopefully, try and not make it again."