Lando Norris says he is a changed man, cutting down on the laughs in favour of getting "more performance" out of himself.
Norris arrived on the Formula 1 grid in 2019, immediately becoming a fan favourite as he laughed his way through press conferences and pulled off practical jokes off the track.
Last season those quietened down a bit, but only a bit, as the McLaren driver continued his bromances with his then team-mate Carlos Sainz and his new-for-2021 team-mate, Daniel Ricciardo.
This year, though, fans can expect an even more serious Norris as the driver says he'll be toning down the jokes and focusing on performance.
"I dialled it back a bit. You don't see as many jokes," he told Autocar. "I'm hoping people will see me a bit differently.
"I've also shifted more time to working with the team: understanding how to improve my driving and the car, spending time with my engineers to gain that performance.
"I changed a bit, but in a better way to get more performance out of myself.
"I've not been as jokey and laughing as normal, the nerd I am. It's not just to look better; it's also for my own benefit."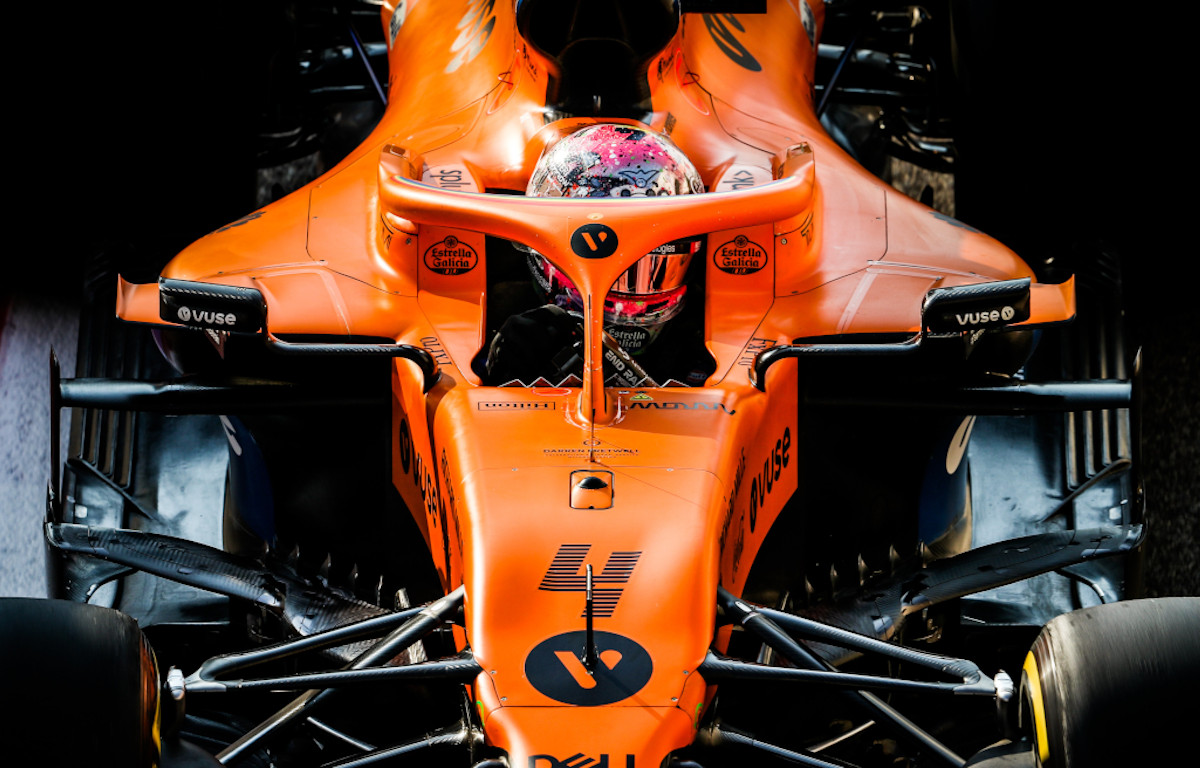 Check out the brand new Puma range on the official Formula 1 store!
2021 will be Norris' third season with McLaren and his first with Ricciardo as his team-mate.
The 21-year-old is determined to claim a role as team leader despite acknowledging that Ricciardo brings with him race-winning experience.
"That's my aim for the next few years, to be the main guy in the team," he said.
"There are going to be things Daniel will bring to the team; he's going to be able to say some things that I can't add, because I don't have the 10 years of experience he has.
"He has been with different teams, he has won races and he has many more podiums [than me], and I can't pretend to be better, because experience is a huge factor.
"But there are also a lot of things that I know and am able to lead on that Daniel can't, because of my time with McLaren.
"It's not just on-track stuff; it's the mentality of the team and how I've impacted the team itself from a mental point of view, [with the] mechanics and engineers and the charisma and characters that we have within the team.
"I feel very much at home with McLaren, so absolutely my aim is to stay with them and be on this journey from struggling those few years ago, being part of that improvement and, over the next few years, taking those next couple of steps."
Norris concedes he still has a lot to learn and is not the finished package.
He is, however, happy with how he has improved as a driver, especially learning how to capitalise on an opportunity.
"I've not ticked all of the boxes; there are things I need to improve on and still get better in," he said, "but the big ones I feel I've ticked are the most important.
"The racing in general, I've been a lot more competitive; my race pace and my tyre saving, which were my focus coming into the year, I'm very happy with.
"I've been in positions to capitalise with a podium or bigger points. It doesn't have to be a lot, just a combination of some small things.
"You're one or two seconds ahead and can score a lot more points because of it. I've been in those positions a lot more often, and it all adds up over time.
"I'm very happy with how I've done, but of course there are always things I'd like to do that bit better on."
Follow us on Twitter @Planet_F1 and like our Facebook page.