Norris explains 'very different' Ricciardo relationship
Lando Norris has said his interests outside Formula 1 don't match with Daniel Ricciardo in the same way they did with Carlos Sainz.
Norris' friendship with Sainz in their time as team-mates led to the affectionate nickname 'Carlando' being created for the pair of them, but the Briton has something of a more distant relationship with Ricciardo – although there is plenty of mutual respect between them.
"One thing is simple, our off-track interests are very different: he's more into wine, clothes and stuff, whereas I'm more into golf, eSports and that sort of thing that Carlos was into as well," Norris said, as per the Spanish edition of Motorsport.com.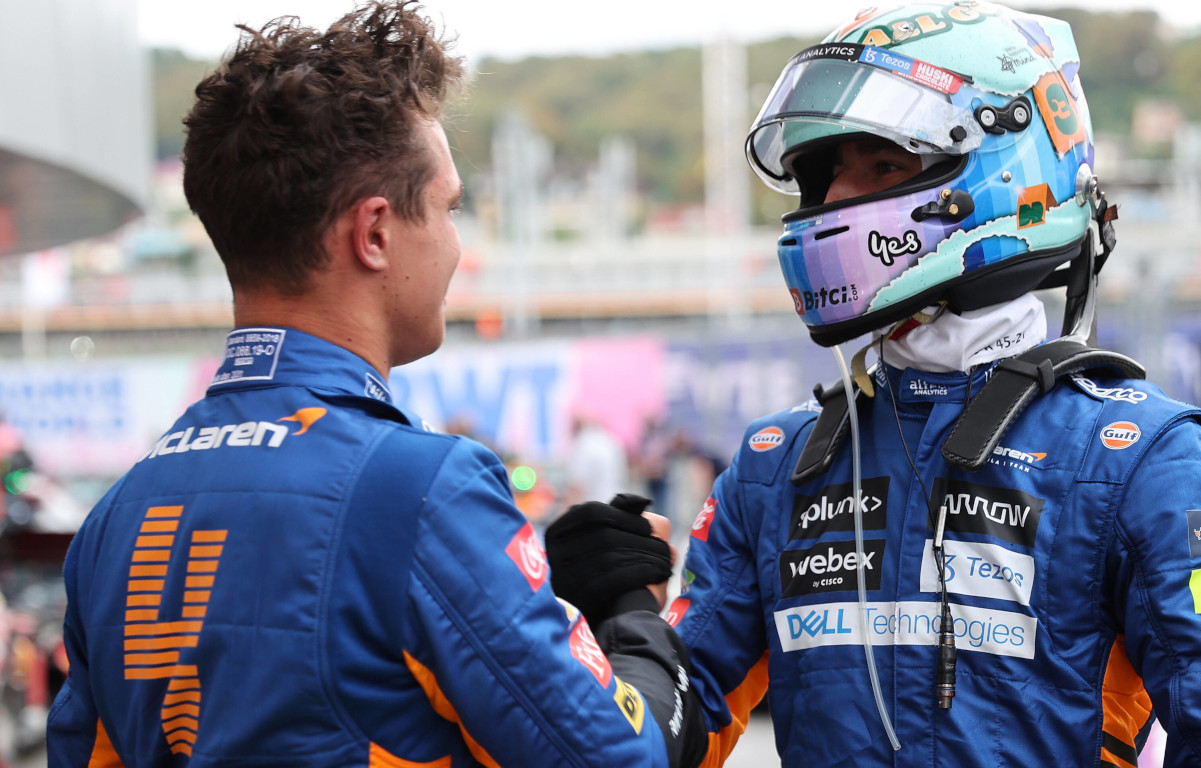 "[With Sainz] I played golf from time to time, we competed on the simulator and stuff like that. To have a closer relationship, one thing is clear, and that is that you need to spend time together and have fun, and golf is one of those things that made everything better."
Norris beat Ricciardo over the course of the season and, while Ricciardo said his "ego was fine" after losing out to his younger team-mate, Norris put his success down to taking his role more seriously and prioritising how to get the best from himself over a race weekend.
"I'm much more focused now than I was before," said Norris. "I spend more time concentrating on the important things, the things that I really need to concentrate on, which is my driving and my performance.
"I spend more time with my engineers and less time talking or having fun. But I still don't do that, I love doing that. But yes, I put more emphasis on priorities and work ethic."
Despite Sainz's move to Ferrari last season, Norris says he and his former team-mate still socialise and get on well together.
However, he also admitted that their friendship adds even more of a competitive edge between the two of them, rather than dimming it and the pair going easy on each other because they get on well.
"We are still very good friends," he said. "We talk to each other from time to time, make jokes and things like that. We get on really well, as we always have since we were team-mates in 2019."
"There's probably no one I want to beat more than Carlos, and it's probably mutual. It's part of the challenge. I have respect for all the drivers, but I also have friends among them that I race against. He's part of that."
Norris in Sainz's 'shadow' at McLaren
Lando Norris has admitted he felt he was in Carlos Sainz's shadow at McLaren.