Norris does not suspect 'big' PU issue in Canada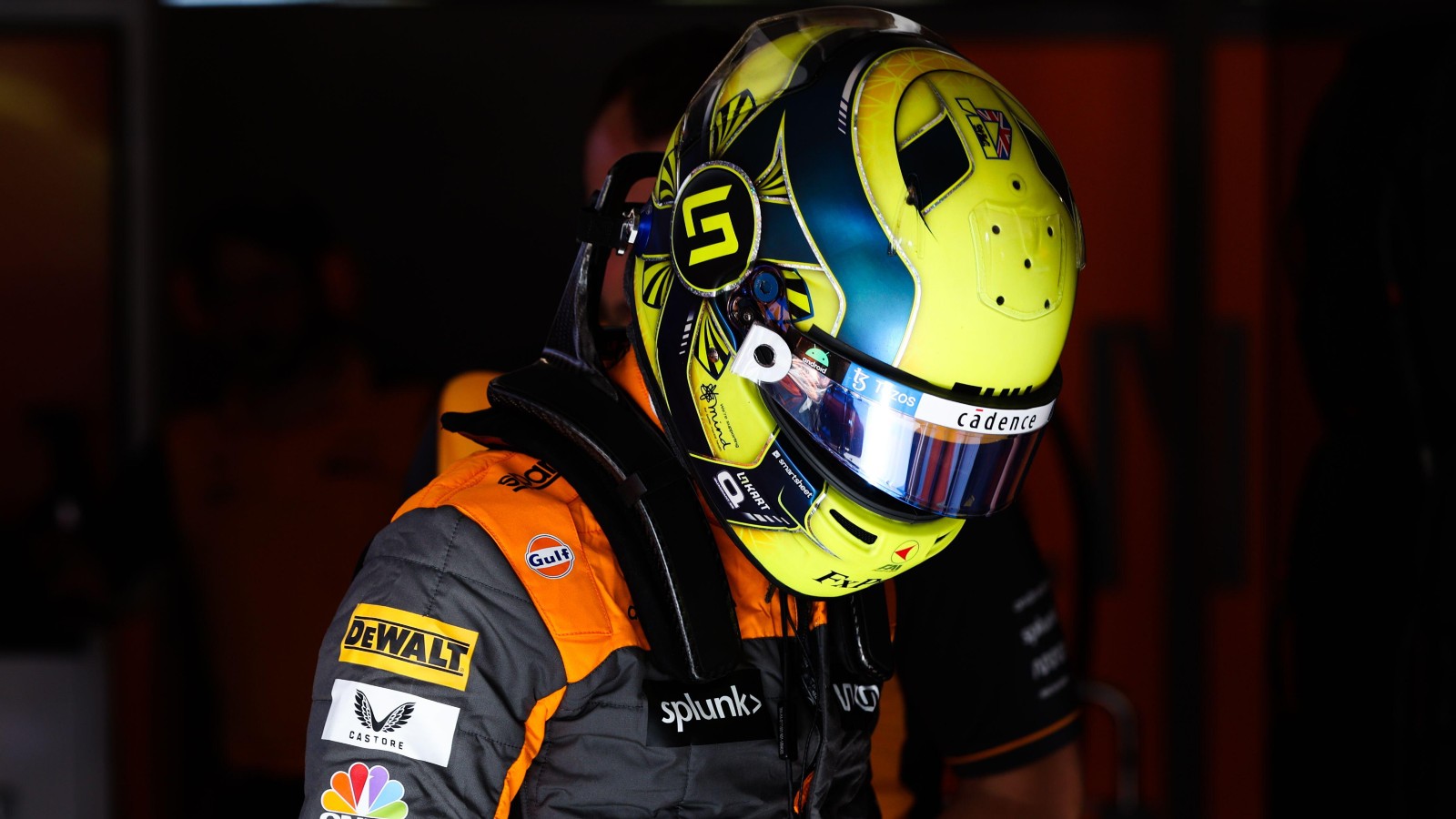 Lando Norris is not overly concerned for the health of his Mercedes power unit, despite it forcing his Q2 elimination in Canada.
The wet conditions for qualifying presented a real opportunity for drivers to bag a lofty position on the starting grid, but Norris was unable to take full advantage of that as the Mercedes PU in the back of his McLaren began misfiring.
He would return to the track for a final shot at reaching the top 10 shootout, but with the PU still not back to full health, has was forced to accept his exit in Q2 and P14 on the grid.
McLaren has not announced any changes to the PU components, but Norris nonetheless is not particularly worried heading into the race.
Speaking to Sky Sports F1 about the problem after qualifying, Norris said: "There were too many concerns, so a shame, it's these [wet] conditions that I love, so I guess nothing I can do.
"But yeah, we tried, at least we gave it a shot but it just wasn't good enough to run in the end.
"I think end of Q1 it started possibly and then into Q2, the whole time. I'm not exactly sure what the problem is and I don't think the team are just yet, we tried to fix it, but we couldn't find where the the exact problem was.
"I hope it's just a smaller problem or fault. I don't think it's that big of a problem."
Issue with the car put an end to my day today. Bit of a shame as I love these conditions, but we'll go for it tomorrow pic.twitter.com/SYPPqWmyjd

— Lando Norris (@LandoNorris) June 19, 2022
After the cold and damp conditions of qualifying, the sunshine has returned to Montreal for race day.
Norris believes that McLaren are more competitive in the dry, though with the congested nature of the midfield pack, he knows he will need to work hard to make progress from P14.
Breaking into the top 10 and scoring points is though absolutely his objective.
Put to him that there should be some opportunities for overtaking, Norris replied: "I hope so, I've got to be a little optimistic from fourteenth.
"Of course to aim for the points, that's going to be our goal. I think we're more competitive in the dry conditions than we were in the wet. So I'm hoping with it being dry, I'm hoping we can maybe take advantage of that and we can try and climb up the order a little bit.
"But it's still not easy. The field's very close, you know, especially the midfield that we're in. So it's tough but there's opportunities and we'll go for it."