Lando Norris explains why he agreed a long-term contract with McLaren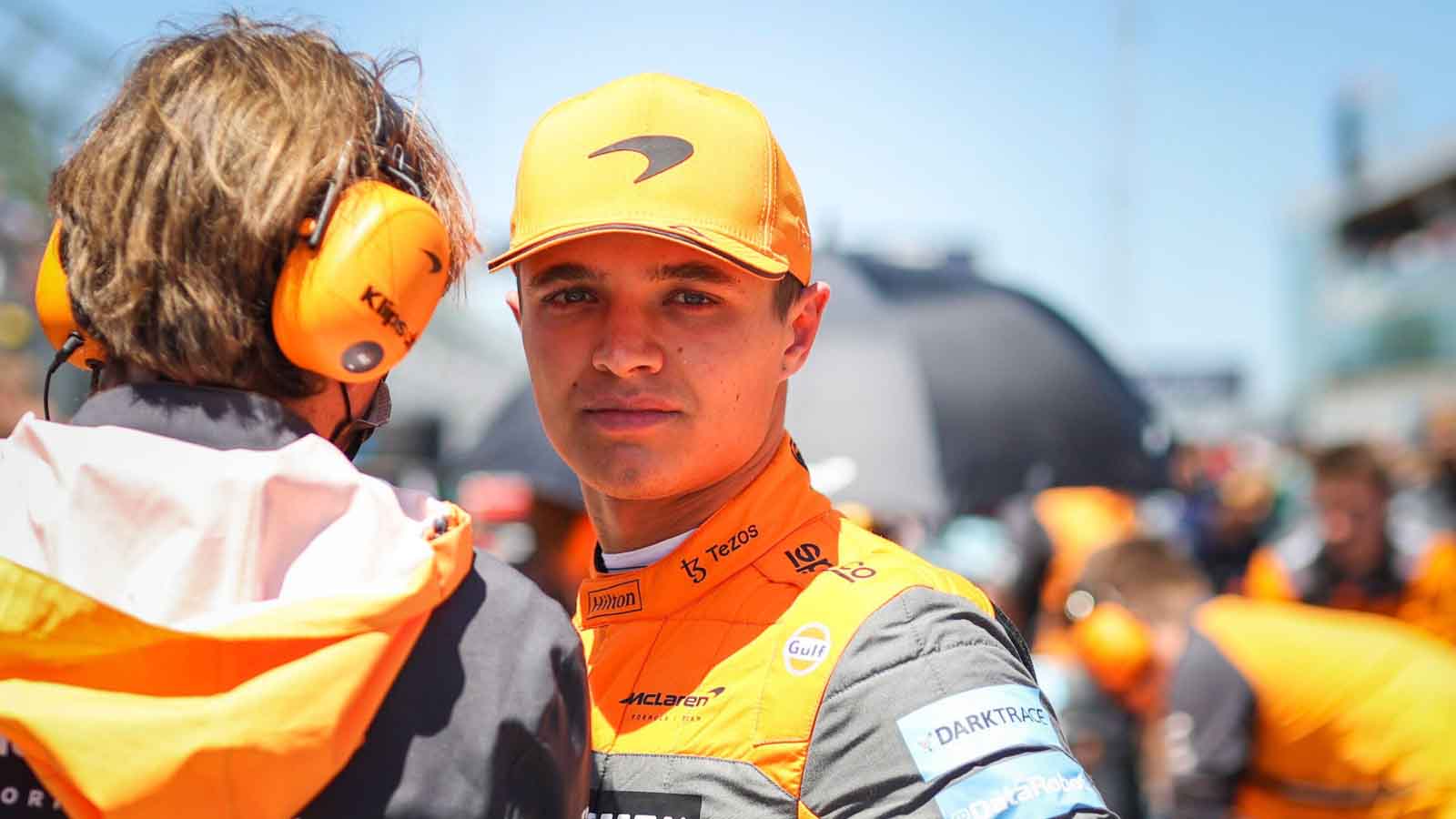 Having previously confirmed he had spoken with rival teams before re-signing with McLaren, Lando Norris says he'll do it again when his current contract expires in 2025.
Norris arrived on the Formula 1 grid in 2019, the Briton signing with McLaren but not before speaking with Red Bull Racing.
That, though, wasn't the last time he held informal talks with Christian Horner, doing so again before putting pen to paper on a new deal in early 2022.
His latest contract runs through to 2025, Norris signing it before even seeing the new cars in action which raised a few eyebrows.
"It was surprising that he signed such a long contract at the start of his career," former F1 driver turned pundit Jenson Button Sky Sports F1.
"We all want to be team players but you never know where the team is going to be in three years."
Norris has defended his decision, saying he wanted to avoid the need to have conversations with rival teams as all the drivers do before signing a contract.
PlanetF1.com recommends
Lando Norris predicting a lengthy wait before first F1 title challenge
Revealed: The top 10 highest F1 points-scorers of all-time using unique formula
The five most entertaining drivers on the F1 2023 grid
Speaking to Motorsport.com, he said: "First of all, the talks which I said I had with Red Bull are a general thing.
"Every driver is trying to talk to every team. Not always, though. That's why I signed such a long contract, so I don't need to care about any of this for a while.
"But whenever you're coming to the end of a contract, you always want to have talks with as many people as you can to weigh up your options and know what might be a better path for you.
"So, it wasn't solely with Red Bull. It was different talks with different people. 'What could happen now? What could maybe happen in the future?' Everyone has those talks.
"Everyone towards the end of every contract does that. It's a fact. But I signed a long contract because I didn't want to think of those things."
He added: "I knew that if there wasn't anything out there which was tempting enough to go and do, especially for me and where I am in my career at the minute with my age, McLaren was by far the best option for me to go and do."
Norris is, however, expecting to have the conversations come 2025 as he enters his final season on his current deal.
"I'm sure in a few years, it will come up again when I'm coming to the end of my contract," he said. "But for now, I'm very happy and I don't need to think of any of those things.
"I only think of them when the time comes."