Norris opens up on mental health challenges in F1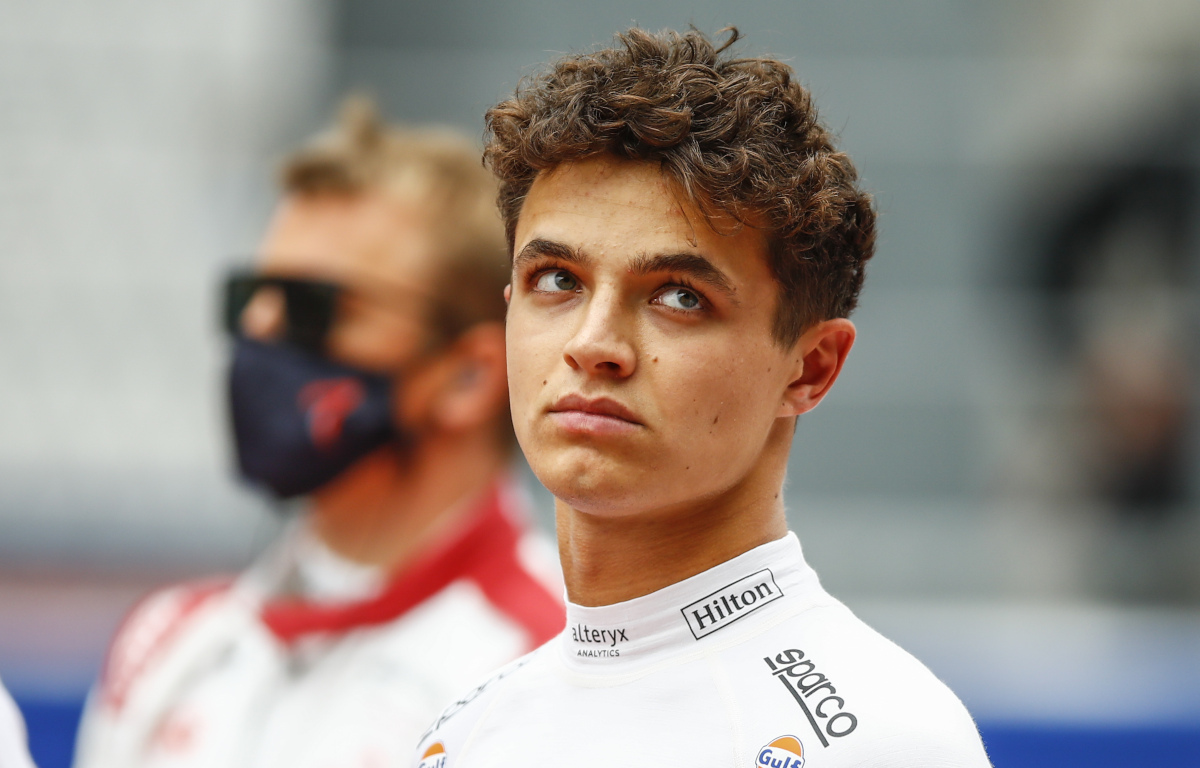 Lando Norris appeared on TV to detail the mental health struggles he has faced in Formula 1, and outline what McLaren are doing to raise money for charity.
The 21-year-old admitted he has previously felt depressed as a Formula 1 driver, given the unpredictable nature of the sport and how fragile his position can be if he does not perform to a high enough level.
The McLaren driver spoke recently about how understandably "devastated" he was to miss out on his first victory in Formula 1 in Russia, and elaborated further on the pressures he faces as someone in the sporting spotlight.
To raise money for the mental health charity Mind, Norris and McLaren team-mate Daniel Ricciardo have each designed a t-shirt, which have gone on sale this week.
The team say they have already raised £285,000 for the charity, and confirmed that 100% of proceeds raised by the shirts will be donated to Mind.
Speaking on ITV's This Morning, Norris was candid about his own experiences so far, and said he wants to help others as much as possible.
This was me this morning before I went on This Morning with @Schofe & @hollywills this morning. pic.twitter.com/yriFxTRjn2

— Lando Norris (@LandoNorris) October 4, 2021
Get the Lando Norris look with the official Formula 1 store
"I guess people when they watch TV don't realise many things what the driver goes through," said the McLaren driver.
"There are more programmes now where you get to see what the driver is like behind the scenes and the amount of pressure and stress they have to cope with.
"Especially at my age, coming into Formula 1 at 19, there's a lot of eyes on you. Dealing with all these kinds of things took its toll on me, feeling like 'I don't know what's next, if I don't go out in the next session and perform, what will happen, what's the outcome of all this? Will I be in Formula 1 next year? If I'm not, what will I do because I'm not really good at many other things in life'. All of that and just feeling depressed a lot of the time.
"If I have a bad weekend, thinking I'm not good enough and things like that – when they start adding up over the season, and you have the social media side of it all, that can really start to hurt you.
"I've realised over the last three years how much I can influence and impact other people in the world. The one thing that makes me happy is seeing other people smile and making them happy.
"The more I can do that, the more I can help them and then the messages I receive on social media always bring a smile to my face.
"I kind of realise the more I can do that, the happier I am and the better it is."
To order one of the shirts designed by Norris and Ricciardo ahead of World Mental Health Day on Sunday 10 October, head to McLaren's online shop here.

PlanetF1 verdict
Lando Norris deserves credit for opening up on mental health
McLaren driver Lando Norris has opened up on mental health struggles in F1.