Norris 'gave everything' but Ferrari, Red Bull 'so much faster'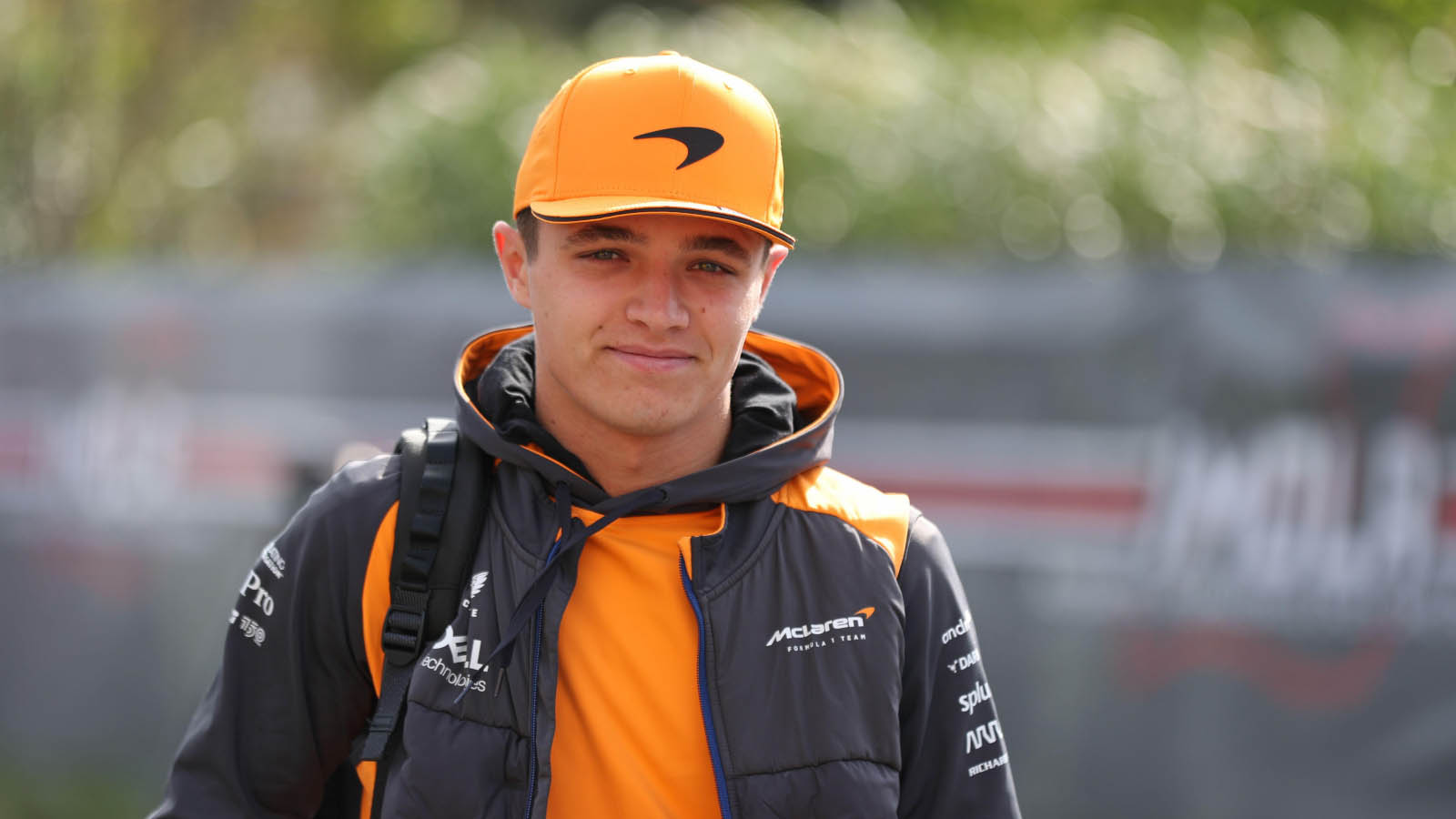 McLaren's Lando Norris has admitted that the two front running teams of Ferrari and Red Bull are in a different league to them, so much so that "it's not even a race against them".
The 22-year-old was able to start P3 ahead of the Emilia Romagna sprint after out-qualifying Ferrari's Carlos Sainz and Red Bull's Sergio Perez in a chaotic wet-dry session on Friday.
However, both drivers ended up in front of Norris with the Briton eventually crossing the line down in fifth place on Saturday.
Norris explained that he was pleased with his performance, but admits that he doesn't even have a chance of racing Red Bull and Ferrari in his McLaren.
That's P5 for Lando and P6 for Daniel! A good result for the first #F1Sprint of the season. We'll build on this tomorrow. 👊 #ImolaGP 🇮🇹 pic.twitter.com/Mj29NemzPW

— McLaren (@McLarenF1) April 23, 2022
"I'm as happy as I can be," Norris said to Sky Sports F1. "No matter if I was the best driver in the world, I don't think I could've achieved anything more today.
"We did the best job we can, we beat the people we actually have a chance of racing, but Ferrari and Red bull are so much faster it's not even a race against them.
"I tried at least, I gave everything I could but then destroyed the tyres and I was like one and a half seconds off [the pace]."
McLaren had a difficult FP2 session when brake system issues kept Norris in the garage for much of the morning. When asked whether the lack of running had an impact on his sprint, Norris explained that he still had learning to do on track.
"It definitely made our lives a lot tougher to judge what tyres were going to be best – a few people started on the mediums.
"I think we made the correct decision, but it's more of a guessing game at some points and you have a lot less information to use.
"From the driving it's hard to exactly what corners to save the tyres [at] and what you can do with the limited options on the steering wheel to adjust the balance throughout the race.
"I think we've learnt it now and will be able to put it into practice tomorrow which is more important."
Norris will start in fifth place for Sunday's Grand Prix just ahead of his team-mate Daniel Ricciardo in sixth. The Briton says that the plan for the race is to try and consolidate their current positions, but admits that it's tough seeing a podium spot slip away to faster opponents.
"Of course we always want more and want to be better and when you're in third it's a good number because it's a podium number!" Said Norris.
"When you see it slip away every lap with Perez going past and then Carlos [Sainz] going past at the rate that they do, it's tough because you want it so much and when they go past so easily it's like 'what can you do'?
"We'll try and if there's possibilities to be ahead of them then we'll go for it, but we need to know who we're actually racing."
McLaren have clear development plan
McLaren boss Andreas Seidl says the team have a clear development plan for the MCL36.