Lando Norris reveals details of Formula 1 drivers' WhatsApp group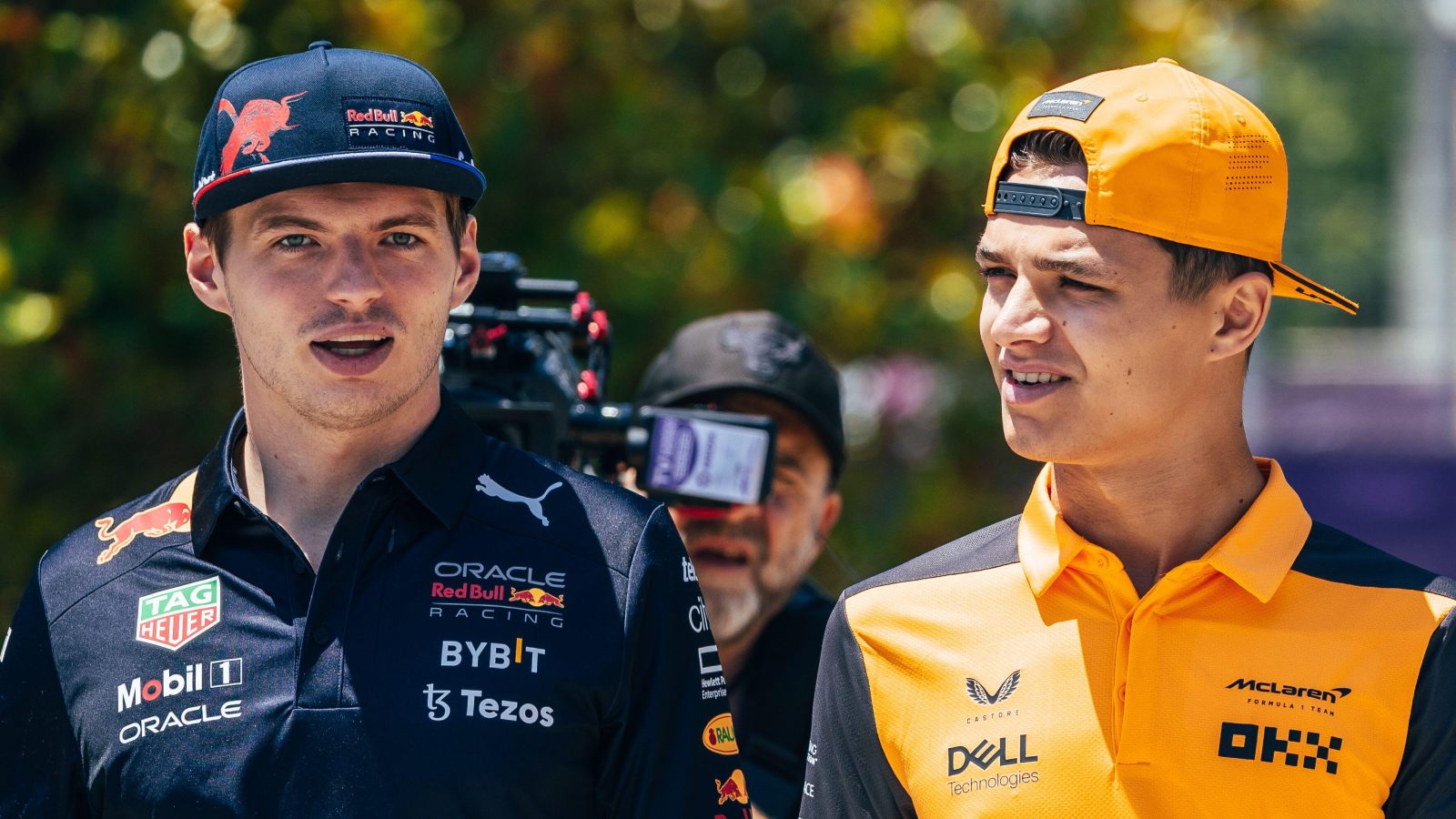 Lando Norris has lifted the lid on what goes on inside the WhatsApp group shared by the current Formula 1 drivers.
Anyone living in 2023 and in possession of a smartphone is bound to have found themselves in numerous WhatsApp groups from ones with friends and family to even ones with their colleagues.
And while the contents of these groups are often kept private – unless your name is Matt Hancock – McLaren's Norris has partially lifted the lid on what goes on inside the Formula 1 drivers' WhatsApp group.
The existence of this group was first revealed by Mercedes driver and group admin George Russell who said that it can get a "bit out of control" at times.
"There is a WhatsApp group," he told the Fast and the Curious podcast. "I mean it's not like we're sending banter in there day after day but there are occasions where something may have happened on track and suddenly people are sending memes in and whatever and it gets a bit out of control."
Norris has now revealed further what kind of messages are being sent in the group and their interesting choice of group picture.
"James Hunt as the group photo," Norris also told the Fast and the Curious podcast with a laugh.
"It's true [the group exists]. It's not so much like 'hey, we're all mates'. It's a lot more for talking about things that can help us as drivers in terms of rules, regulations, it's more like how can we represent ourselves?
PlanetF1 recommends
The problems facing Ferrari and Mercedes that will be music to Red Bull's ears
Is Max Verstappen the modern day equivalent of Ayrton Senna?
F1 rumours: Laurent Mekies part of Ferrari mass exodus? Leclerc meets Ferrari president
"I don't know how much [George] revealed, he's like the head of it."
Norris then started scrolling back through the messages and revealed that it was things like happy new years although Russell did not get any well wishes for his recent birthday.
As to who used the group the most, Norris said it was a "little bit of everyone" but that it was not the kind of group where memes were flying about.
"It's a little bit of everyone," the McLaren driver said. "We are all kind of chatting and working together to come up with different ideas. We've got Esteban [Ocon], we got Zhou [Guanyu], we've got Alex [Albon]. Everyone chats in it [but] I can't find any memes."
While it seems the group is largely good-natured, it can be brutal at times with Nikita Mazepin revealing last year that Russell removed him from the group on the same day his Haas sacking was confirmed.