Lando Norris frustrated having to bide time to fight at the front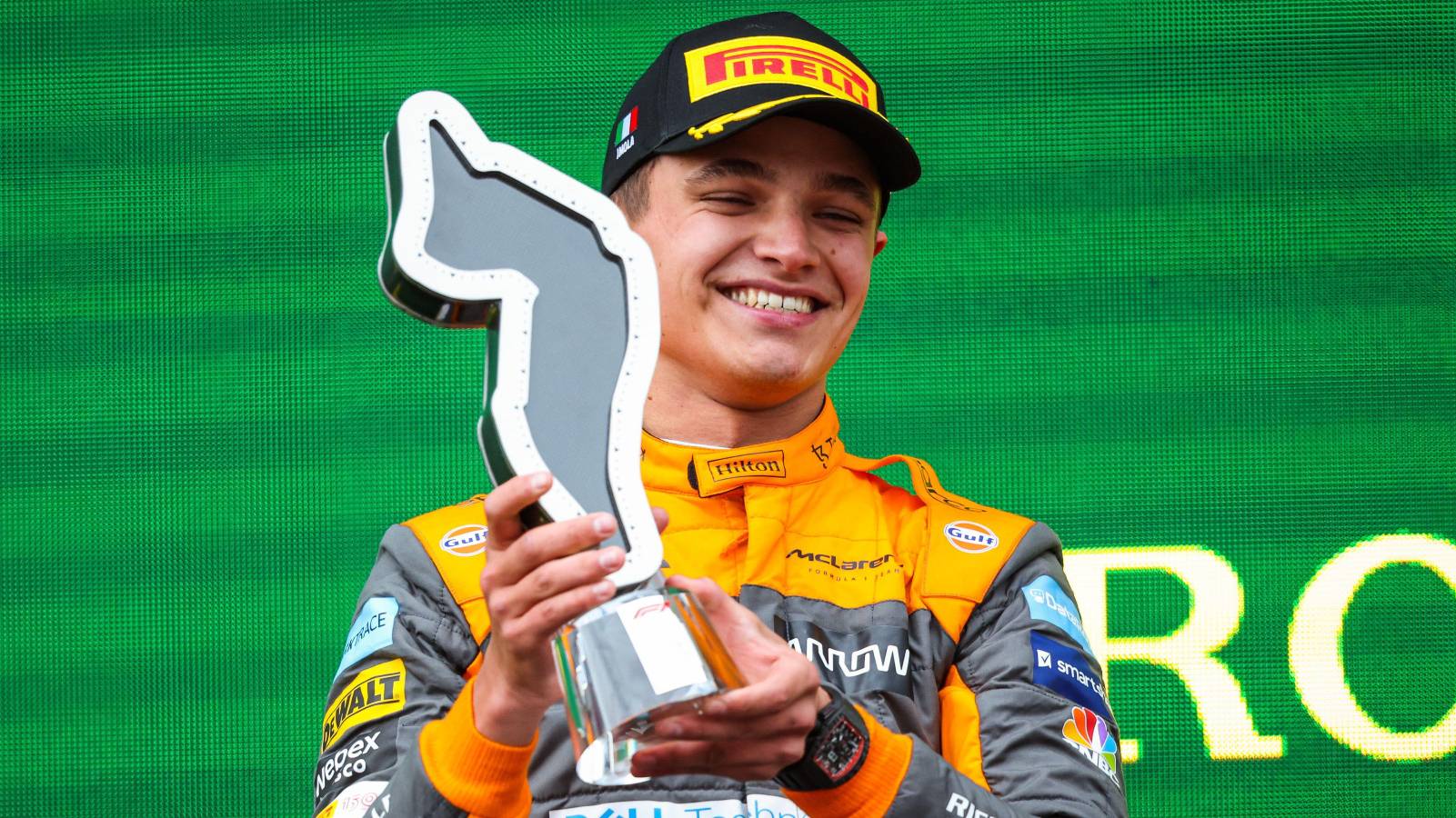 Lando Norris is thankful for the opportunity he has in Formula 1 with McLaren, although he does feel frustration as the front-runners elude him.
When people discuss the drivers they believe will become the stars of Formula 1 in the coming years, Norris often is a name thrown into the mix alongside Max Verstappen, Charles Leclerc and George Russell.
But of all those drivers, Norris is the one who understandably feels a little left out.
Verstappen is on his way to a second World Championship, with Leclerc his closest challenger, while Russell is now driving for Mercedes, a team that despite having failed to challenge for a ninth Constructors' title in succession this year, are nonetheless well placed to bounce back.
Russell secured his first pole position at the Hungarian Grand Prix and has made the podium seven times so far in 2022.
Norris, meanwhile, finds himself in a McLaren which remains a midfield car, albeit fighting with Alpine to finish at the head of that pack this season.
Chances of victory have been very few and far between for Norris, who was told not to attack his team-mate Daniel Ricciardo for the win at Monza in 2021, while later that season his chances of winning the Russian Grand Prix disintegrated when he spun as the rain arrived.
So although Norris still scores results that feel rewarding, he nonetheless finds it frustrating that he cannot fight with the likes of Verstappen, Leclerc and Russell, as many believe he has the talent to do at the front of the grid.
"You have to [bide your time], you can't do too much else," he told Sky Sports F1. "You can't really complain. I still have an opportunity in Formula 1.
"I still feel like when I've finished P6, P7 sometimes, I've driven the best race of my life or I've done the best lap in qualifying and I'm P8 or P9. You have to realise that was your goal and your objective for the day.
"You've got to ask yourself have you done the best lap you could have done? Have you put everything together? And if you have, that's what you've got to be happy with, no matter if it's P10, P5, P6, whatever.
"You know you might not win a race for many years and your opportunity may come in 12 years or something like that.
"It's frustrating at times because you feel like you deserve more at certain periods, no matter how much hard work you put in. You have a guy that can have the easiest race and chill the whole race and win a race, and then there's you sweating, having the hardest race of your life and P8.
"It's never hard feelings against anyone else because they are probably deserving to be in that position and you just have to have faith that in a few years, or a few races, you'll have your opportunity."
Read more: 'Windbag' Christian Horner the perfect antagonist in modern world of Formula 1