Should Mercedes have picked Norris over Russell?
Ex-F1 racer Jolyon Palmer and F1 commentator Jack Nicholls would have both picked Lando Norris over George Russell at Mercedes for 2022.
Russell worked his way up through the junior categories as part of the Mercedes academy, graduating into Formula 1 in 2019 when he was sent to Williams, for what turned into an impressive three-season spell.
2021 was the stand-out season for the British racer, who made Q3 on four occasions.
The Belgian Grand Prix proved to be his best race weekend in F1 after qualifying P2, which became his race result due to heavy rain and fog forcing the race to be abandoned.
Across the season, Russell finished in the points four times.
It was certainly enough to impress Mercedes, who confirmed Russell as Lewis Hamilton's team-mate for 2022, but should they have chosen Norris?
Norris enjoyed a stellar season of his own, which included taking pole in Russia and leading a large chunk of the race, before heavy rain caught him out as he defended from Hamilton near the end.
A P2 in Monza was also among his list of impressive outings for the season.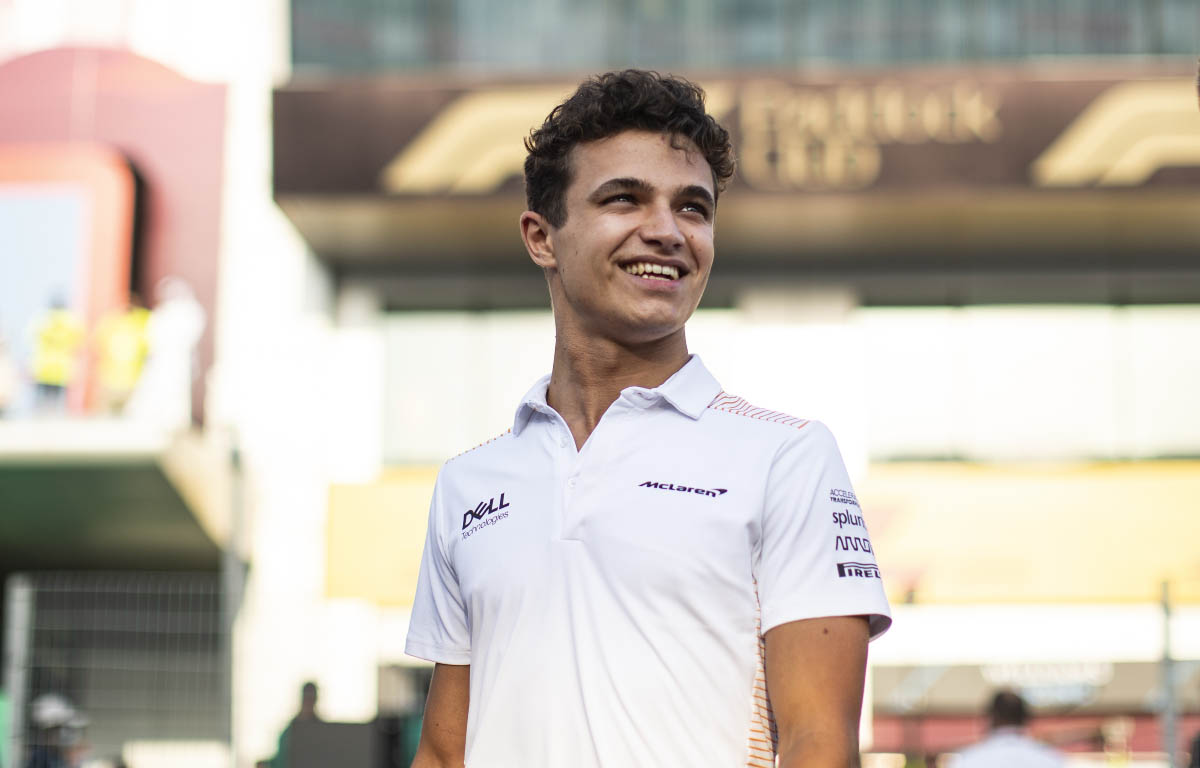 "If I'm Mercedes…and I have a free choice in that second seat alongside Hamilton, I think I'm picking Norris over Russell after this year," Nicholls stated on the F1: Chequered Flag podcast.
And while that is quite a bold statement, Palmer agreed.
"I'm going with Jack on it, I'm going with Lando," he said.
"The way that he held off Lewis Hamilton at the end of that Sochi race until the strategy and the tyre choice got away from him, was unbelievable.
"For a guy that has never won a race, to have a seven-time World Champion breathing down his neck in a Mercedes, then it starts raining, and he's still off the road a couple of times, scrabbling around, but keeping Hamilton, we all know how good he is in the wet, behind him, it was really legendary stuff I think from Norris."
Norris initially was tipped to struggle in 2021 after the arrival of Daniel Ricciardo, a multiple-time race winner, at McLaren.
But across the season it was Norris regularly with the upper hand on his team-mate, on several occasions convincingly, finishing the season 45 points clear in the Drivers' standings.
Such was his form against a driver as good as Ricciardo, Palmer feels that Norris is a contender to join Verstappen and Hamilton in the top bracket of F1 talent.
"I wonder if Lando this year has put himself in the top bracket? Alongside Lewis and Max potentially," he pondered.
"When you look at the job he has done against Daniel Ricciardo.
"Even in the last races Norris was quite a way ahead of Daniel Ricciardo, he just had really bad luck on the closing stages, otherwise he would have had fifth in the Championship.
"And this is Daniel Ricciardo, seven-time winner now an eight-time winner, this is a guy that everyone thought could be a champion in the top car, but Lando has done such a great job."
Nonetheless, it is set to be Hamilton and Russell at Mercedes in 2022, with Norris sticking at McLaren as the Woking outfit look to close back in on F1's frontrunners.
So, if McLaren do continue on their upward trajectory, Palmer smells an all-British podium coming, something last seen at the 1968 United States Grand Prix where Sir Jackie Stewart claimed victory, with Graham Hill finishing P2 and John Surtees P3.
"We could see some British podium lock-outs next year," Palmer suggested.
"Mercedes duo and Lando Norris if McLaren can be resurgent."
PlanetF1 Verdict
Should Mercedes have picked Norris?
Jolyon Palmer and Jack Nicholls believe Mercedes should have picked Lando Norris over George Russell for 2022.