Norris defends his move on Russell
George Russell wasn't happy with Lando Norris's move on him at the Turkish Grand Prix, but the McLaren man doesn't think he did anything wrong.
On lap 25 of the race, Norris squeezed past the Williams driver at the final corner, forcing him off the track in the process. After he was through, Russell complained on the team radio, saying: "He barged me off the road!"
Norris wasn't given a penalty for the incident and is adamant that it was a perfectly clean and legal move.
"It wasn't aggressive because it's not; it's the track's fault, not my fault," he said.
"You can't overtake here because you've rubbered in the line and there's only one line which has any grip, and I had to go off line to do something, otherwise it was going to be the most boring race in the world and I'm not just going to sit behind him.
"I went for him, which was fair – he left space, so fair play to him. But it was just zero grip. It's difficult. This track -not the track, this surface here – just causes no racing and it's very difficult to do anything else apart from to be aggressive and forceful the thing that was proving.
"Fair play to George; he left enough space, we both survived I didn't end up off the track – we both were on [track] – and it was just an aggressive move, but from my side, it was within what's allowed."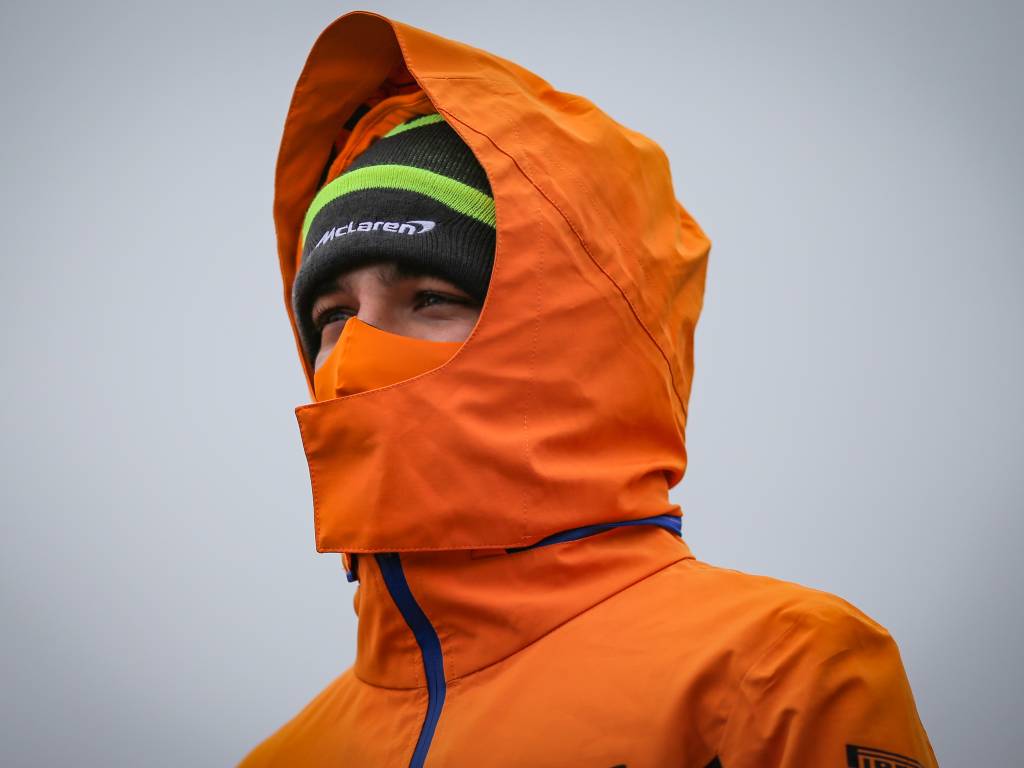 Get your hands on the official Mercedes 2020 collection via the Formula 1 store
Norris went on to finish the race in P8, recovering from a poor start that saw him plummet to the bottom of the order.
While he did make up a considerable number of places, he says that it was far from easy to do so when not in clean air.
"It ended well, it didn't start well," he is quoted by Motorsport.com.
"There was a complete contrast, I think. Possibly the worst start of my career ever, probably the worst start of everyone's career ever.
"But every time we got into clear air and had some nice gaps in the car ahead, the car came alive, and we had really good pace, but it was just always difficult to put yourself in clean air and with a nice gap.
"It was a bit of a patient game that we had to play all the way through."
Follow us on Twitter @Planet_F1, like our Facebook page and join us on Instagram!