Lando Norris has revealed a special edition "glitch" design helmet which he is to wear for pre-season testing in Bahrain.
Since joining the grid in 2019, the McLaren driver has sported a number of special helmet designs.
In fact, ahead of his second year in the sport, he declared his intention to have a different one for each race.
Speaking to Motorsport.com, he said: "I'm planning to hopefully try and have one new special every race.
"I have them all on my wall at home. They're one thing I get to remember every race by, there's something about them.
"Now we can mix it up a bit more, and I can have some more exaggerated designs and more custom and colourful and stuff like that.
"I'll still be keeping with the same concept of what I have, because that's still me. But then how everything is done around that, the colours and schemes of everything, are hopefully going to be a bit more dedicated to each race and the country and things like that."
While he didn't quite do so, he did indeed sport a vast range of helmets throughout the season. For example, he wore one with a pizza design on it in Italy, had a fan design one for him to wear at his home race in Silverstone and used a special design to raise awareness for World Mental Health Day for the other race on British soil.
He looks set to continue to veer away from his standard helmet in his third year on the grid, already revealing a special one he'll wear for pre-season testing.
Glitching to go. 👊🏁@LandoNorris chats us through his helmet plans for 2021 and gives an early glimpse of the new camo-inspired lid he'll be sporting for #F1Testing in Bahrain. pic.twitter.com/SamVvTq34W

— McLaren (@McLarenF1) March 11, 2021
F1 TV is offering 25% off their annual subscriptions! Click here and use the code F1TV25 at the checkout
The glitch design has the same template and pattern as his regular helmet for 2021, which hasn't changed a huge amount from his 2020 one.
However, while that one is predominantly yellow with blue, the one he'll use for pre-season testing is black with a "camo effect" as Norris himself called it.
The design is one that matches various clothing items and merchandise, such as this brand new Lando Norris hoodie, that are now on sale via the official Formula 1 store.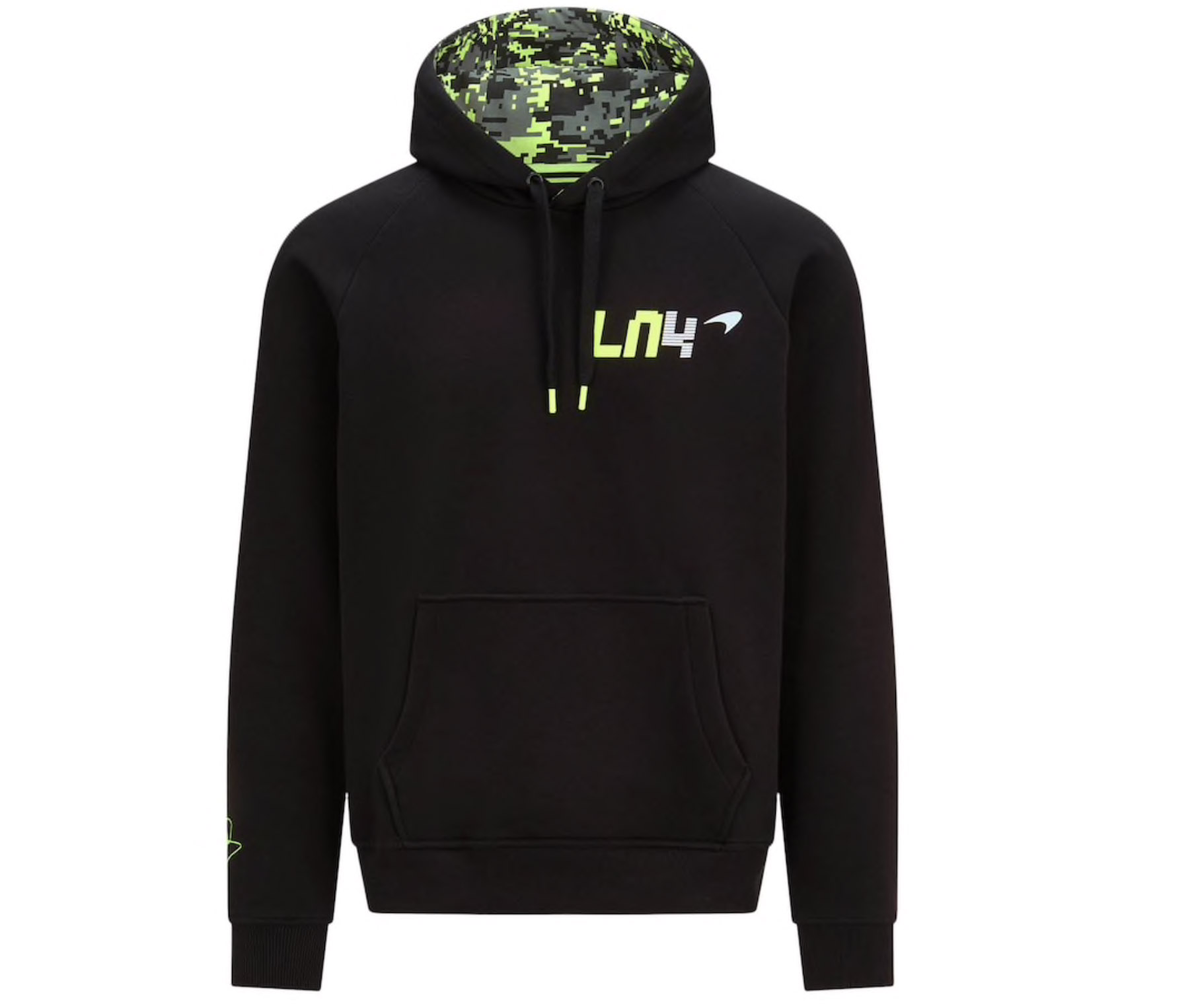 In the video posted on social media, he also revealed that it is the first of several special designs to be used throughout the upcoming campaign, although he did also state that he won't be using as many as he did last year.
Follow us on Twitter @Planet_F1 and like our Facebook page.