Norris highlights McLaren 'weakness' at Austrian GP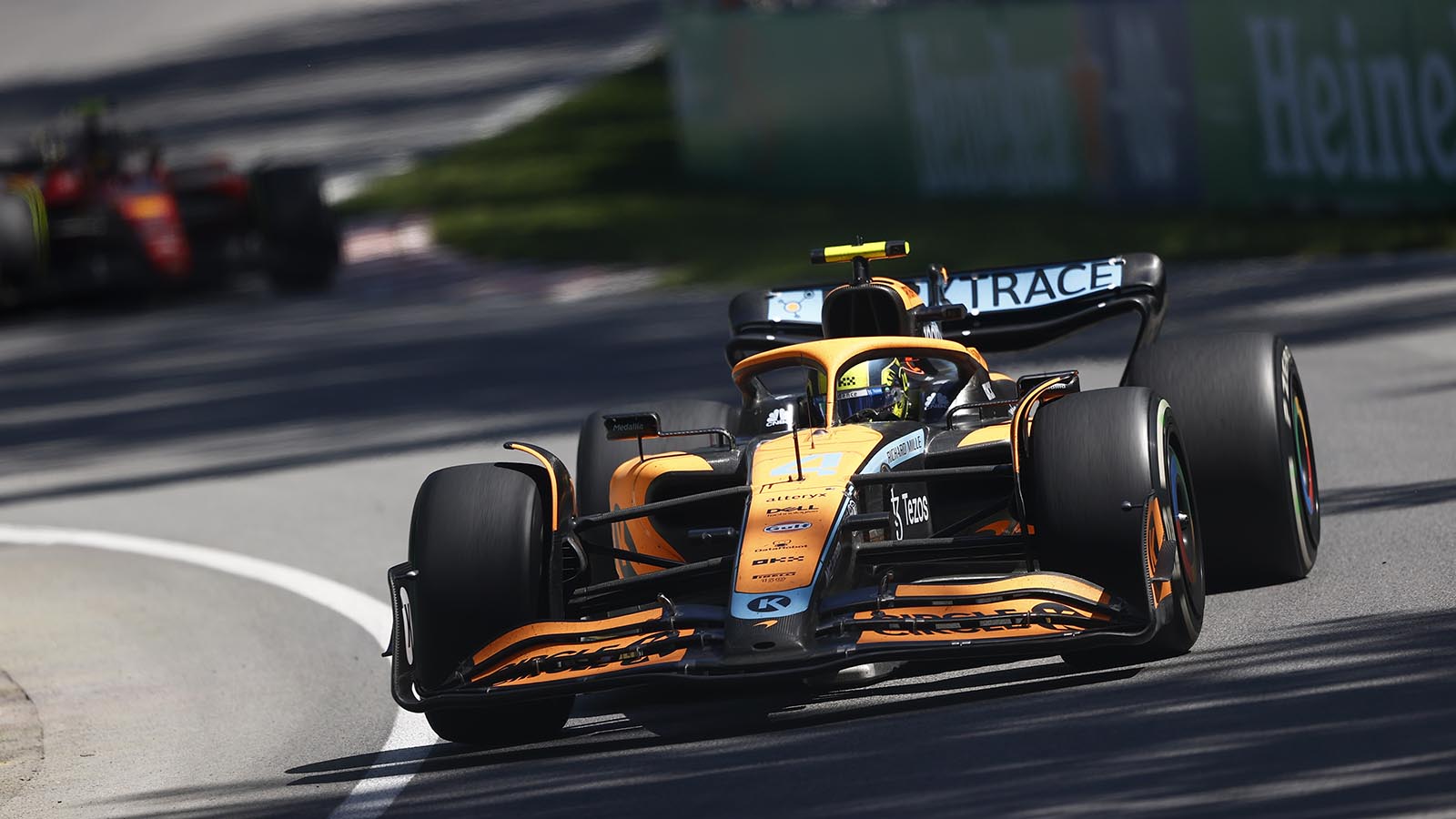 Lando Norris is predicting a tough weekend for McLaren in Austria after noticing some "weakness" in the car.
The Brit finished sixth at Silverstone, his highest position in the last three races, but is not optimistic heading into this weekend when the teams take to the track in Austria.
Norris has been speaking ahead this weekend's race in Spielberg and has highlighted the ways the track does not lend itself to the McLaren car.
He said that the MCL36 was still carrying a "slight weakness", but when it comes to strength it is "there-ish on a lot of areas."
"We still have a slight weakness, let's say," Norris said. "And it's not just the wing, there are various other things which count towards drag on the car. So it definitely helps. But you also have a lot of high-speed corners here.
"So similar to Silverstone, which obviously was a decent weekend for us in terms of pace, with no upgrades. And what we had in Silverstone was something very small. It wasn't like something which really gained us more than probably a tenth, in a way.
"Hopefully the car can work in a similar way, that we're decent in high-speed, we're reasonable in the straights, and therefore we can just be that good middle ground, and the car just works well.
"So not any strengths, I would say, compared to previous years, but we're just almost there-ish on a lot of areas."
sup pic.twitter.com/p8VG8MWs8z

— Lando Norris (@LandoNorris) July 7, 2022
The track is one at least Norris has fond memories of having finished on the podium in the last two years. Norris said he believes that one of his strengths is high-speed corners such as Turn 7 where he can gain valuable ground.
"I think it's a track I've driven on for many years," he said, as reported by Motorsport.com.
"In F4 I came here a few times, Formula Renault then I had here, F3, F2. So it's a track I just know well, as probably I guess do most other people.
"One of my strengths is also high-speed corners. So when it comes to not so much Turn 6 but then Turn 7, the second left-hander, they use the good strengths for me, and we're usually getting a decent amount of lap time.
"But otherwise, something that has to work well is the car – the car always has to work well if you're going to have a good result. And it tends to be that the car was very strong in high-speed in previous years. We were relatively decent in the straights as well, in previous years.
"And both of them just come together well on this type of track. And therefore it's always been a good strength. So this year, we'll have to wait and see. Because neither of those are as strong as what they've been in the past.
"There's still some low-speed corners and things like that. So we still have a lot of opportunities, but it might not be maybe quite as good as previous years."