Norris 'effed it all up' with Imola qualy mistake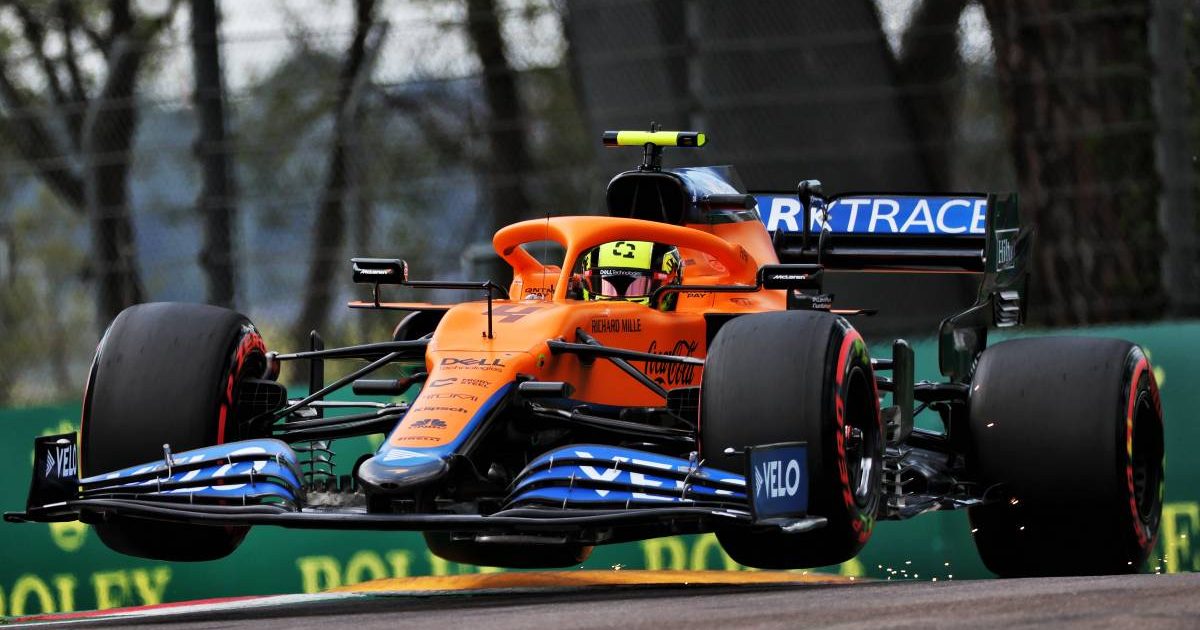 Lando Norris was distraught after admitting he had "F'd up" the chance of a second-row start for the Made in Italy and Emilia Romagna Grand Prix.
In a more open qualifying session than we are used to seeing in recent times, the McLaren driver was one of the Saturday stars at Imola as he consistently matched the pace of his Mercedes and Red Bull rivals.
Even pole position looked possible during Norris' final run of Q3 as he set two 'purple' fastest sectors before ultimately lapping marginally slower than Sir Lewis Hamilton.
But swiftly, it emerged the 21-year-old had been the latest to fall victim of the track-limits rule at Turn 9 where the whole of his car had crossed the white line and his time was deleted, leaving Norris to start round two of the 2021 season in P7 – one place behind his team-mate Daniel Ricciardo, whom he had been outperforming.
Get the Lando look: The best Norris merch for 2021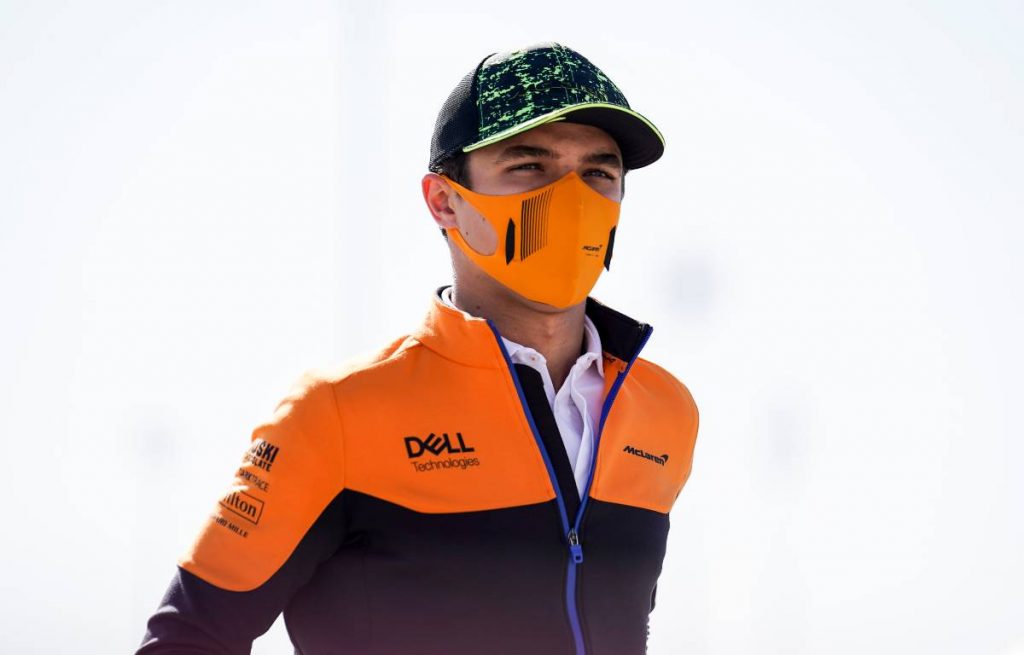 Asked on Sky F1 how he was feeling, Norris said: "Pretty disappointed, pretty annoyed with myself. I think it was a very good day until then.
"I think the team did an awesome job. The car really came alive in quali, we made a lot of improvements on Friday. But that one lap that I don't need to make a mistake on, I F'd it all up.
"The thing people don't realise is it's the same for everyone. At the end of the day, it's my mistake and I've messed it up.
"From the outside, it looks a lot easier to stay within the lines than what it is inside. When you're in Q3 and you have an opportunity to be P2, P3 or score your best result in qualifying, you're pushing and when you're going at such a speed in such a high-speed corner, misjudging by about this amount (illustrates with fingers)…"
Norris began the campaign by finishing fourth in Bahrain and his qualifying performance indicated McLaren are closing the gap to the top two constructors.
"I'm really happy, not with the job I've done but with the team," he added. "We didn't start the weekend off well at all, we really struggled in the beginning.
"But we made a lot of improvements and kind of understood a bit more about how the car works and how it comes alive and a better operating window, which is one of the things we had to learn from Bahrain where we struggled.
"We had to change it this weekend and we've done a better job – just I didn't."
Follow us on Twitter @Planet_F1 and like our Facebook page