Norris: Difference at McLaren is 'incredible'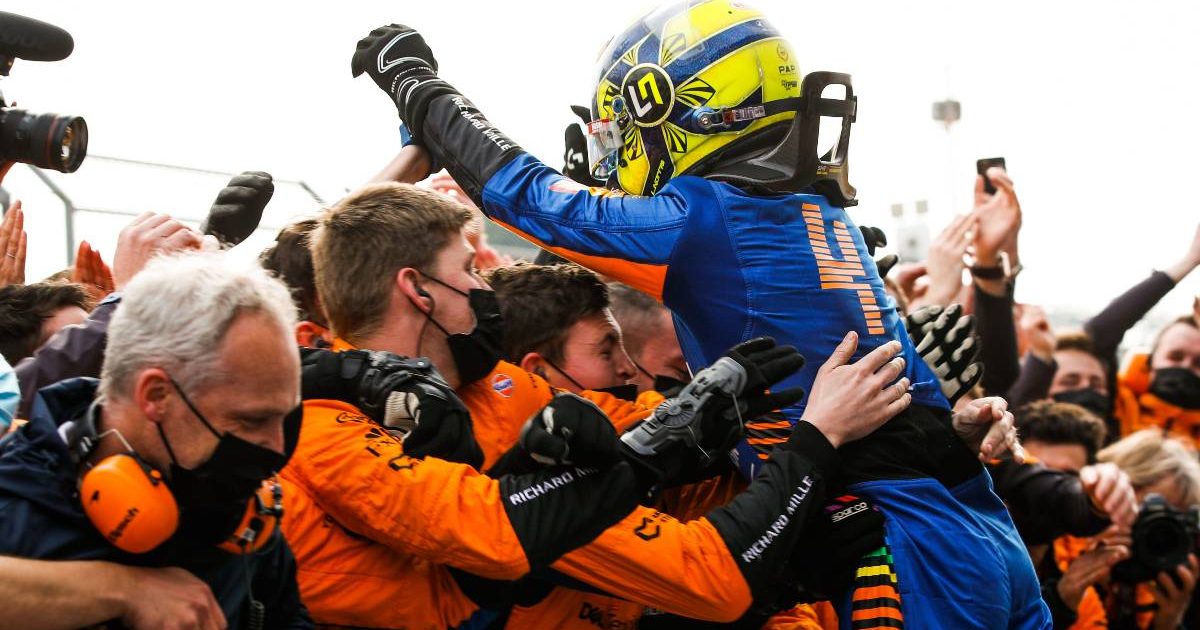 Lando Norris has hailed the "incredible" difference at McLaren from when they were struggling down the F1 order compared to now.
The 21-year-old Briton enjoyed a superb Emilia Romagna Grand Prix weekend, vying for a front-row start in qualifying – a challenge that was ultimately thwarted when he exceeded track limits on his last flying lap – before claiming his second F1 podium finish in the race.
With Mercedes engines in the back of their cars, McLaren look to have made another step up in terms of competitiveness this year having finished third in the 2020 Constructors' World Championship.
It is all a far cry from the team's absolute low points of 2015 and 2017 when they ended up ninth of 10 in the standings both times with 27 and 30 points respectively – totals they have comfortably exceeded from just the first two races of 2021.
"It's been a pleasure and a cool thing to see how the team has grown," said Norris during the In the Fast Lane podcast.
"Even though it's always been McLaren, and McLaren are an incredible team and have been for many years, the difference from three, four, five years ago to where we are now is an incredible amount better.
"It's a much cooler environment to be in and it's a pleasure to be a part of it all, helping the team in its trajectory to go forwards."
This is why I do what I do. This is what it means to us pic.twitter.com/t2fuYCfrnG

— Lando Norris (@LandoNorris) April 19, 2021
Get the Lando look: The best Norris merch for 2021
McLaren certainly appear to be a more cohesive unit these days with their highest-profile personnel outside of the drivers being Zak Brown (CEO), Andreas Seidl (team principal), James Key (technical director) and Andrea Stella (racing director).
Norris also credits the arrival of fellow driver Daniel Ricciardo for adding some valuable race-winning experience to the team.
"The past few years, in terms of how we work together as a team, the mentality, the spirit, has all been improving massively over the last few years," added Norris.
"Performance in F1 isn't just about how good your car is. There's a lot of external factors which you need to be at the top level.
"It can be the pit-stops, the mentality, the mechanics, how the team work together, how inspired the engineers are back at the factory making new bits and bringing upgrades to the car, things like that.
"It's been on a good trajectory, improving massively, and I think this year has been slightly improved in a way with bringing Daniel into the team. He has a fresh outlook, a different view on a lot of things and he can bring a lot of things from his years at Red Bull and Renault.
"I think it's as good as it's been [now]."
Follow us on Twitter @Planet_F1, like our Facebook page and join us on Instagram!