Zak Brown reveals Lando Norris wants future tilt at Indianapolis 500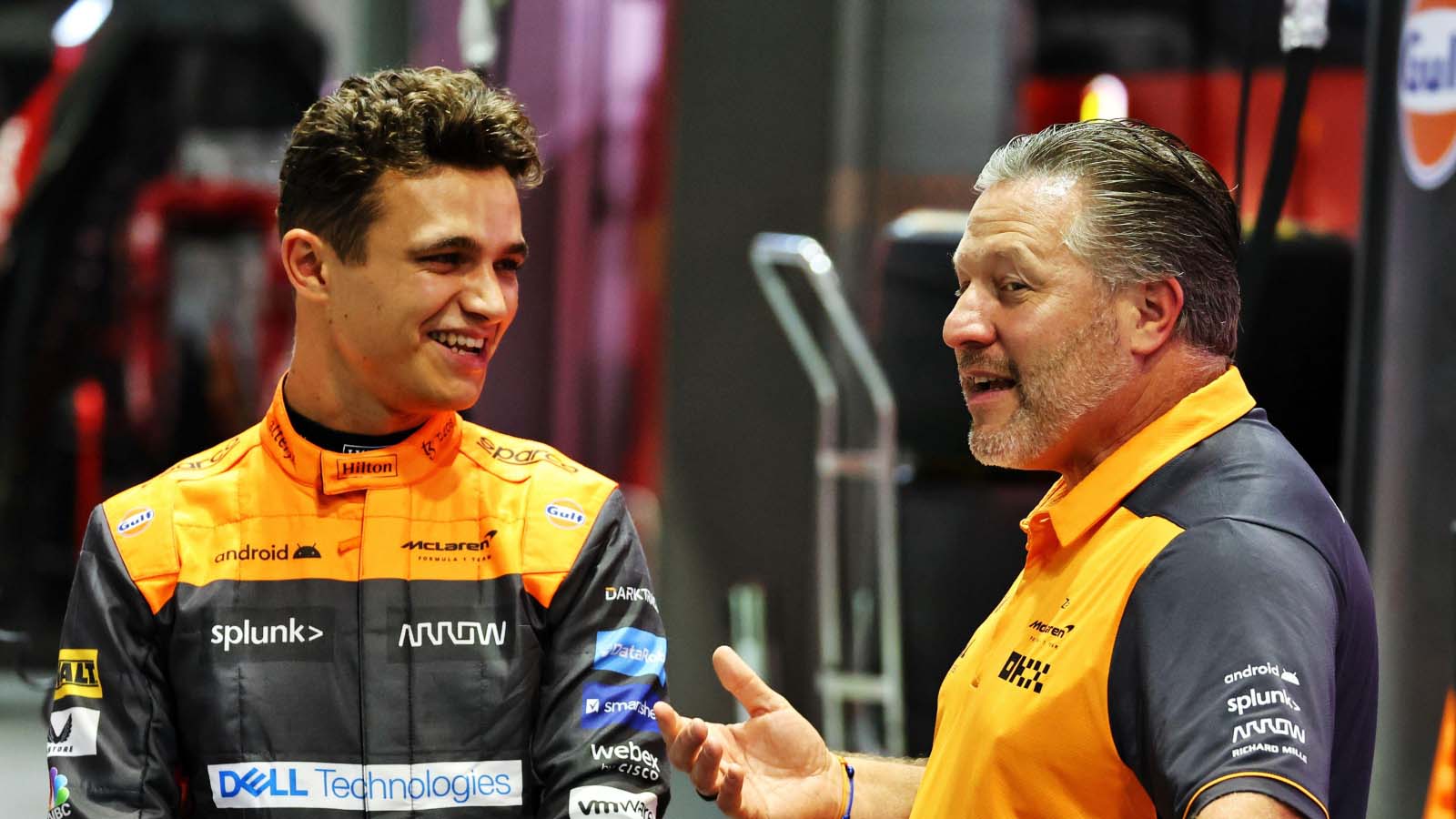 Zak Brown has said Lando Norris would be interested in trying the Indianapolis 500 one year, with McLaren also running an IndyCar team.
Norris has a long-term deal to race for McLaren's Formula 1 team but, given the team also race in multiple different series, including IndyCar with Arrow McLaren SP, the opportunity could be there for the Briton to potentially try the Indy 500 himself eventually.
The world-famous 200-lap race around the Indianapolis Motor Speedway makes up one leg of motorsport's unofficial Triple Crown, along with the Monaco Grand Prix and 24 Hours of Le Mans.
Brown was speaking to McLaren's official website about the prospect of Formula 1 drivers crossing between disciplines during seasons and, with the McLaren CEO having already facilitated such a move when he was new to the role, he could foresee one of his current drivers possibly doing the same one day.
"Lando's mentioned he'd like to do the Indy 500 one day," Brown said. "And of course, one of my first days on the job was bringing over Fernando Alonso to do the Indy 500, which was such an awesome experience for everybody.
"So yeah, you know, the calendars are pretty crazy these days, but I think racing drivers like to drive racing cars and, yeah, I could see that happening."
Norris already has experience in endurance racing too, having teamed up with Alonso in 2018 for the 24 Hours of Daytona prior to starting the season as a Formula 2 driver.
With McLaren already racing in several different disciplines, including IndyCar, Extreme E and also taking over the outgoing Mercedes Formula E outfit for 2023, the team's chief executive revealed that he has his eyes set on one more discipline if he was able to make it happen eventually.
"I'd love to see us at Le Mans in sportscar racing," Brown said. "We have a lot going on, the stars all need to align, be in the right place at the right time, make sure we're happy with our existing programmes.
"But if I could wave a magic wand and be in one other racing series, it would be in sportscars."
And when asked if he dreams of the day he sees McLaren take titles in each of their racing disciplines in the same season, Brown remained pragmatic and added: "I'll start by dreaming that they win each one.
"I don't want to get too greedy and say in one year but that would be great. And I think you got to shoot, shoot for the stars and see where you end up when you're all said and done."
Read more: Ferrari Driver Academy: What has happened to every former Scuderia prospect?