Norris feels ready to 'lead' McLaren team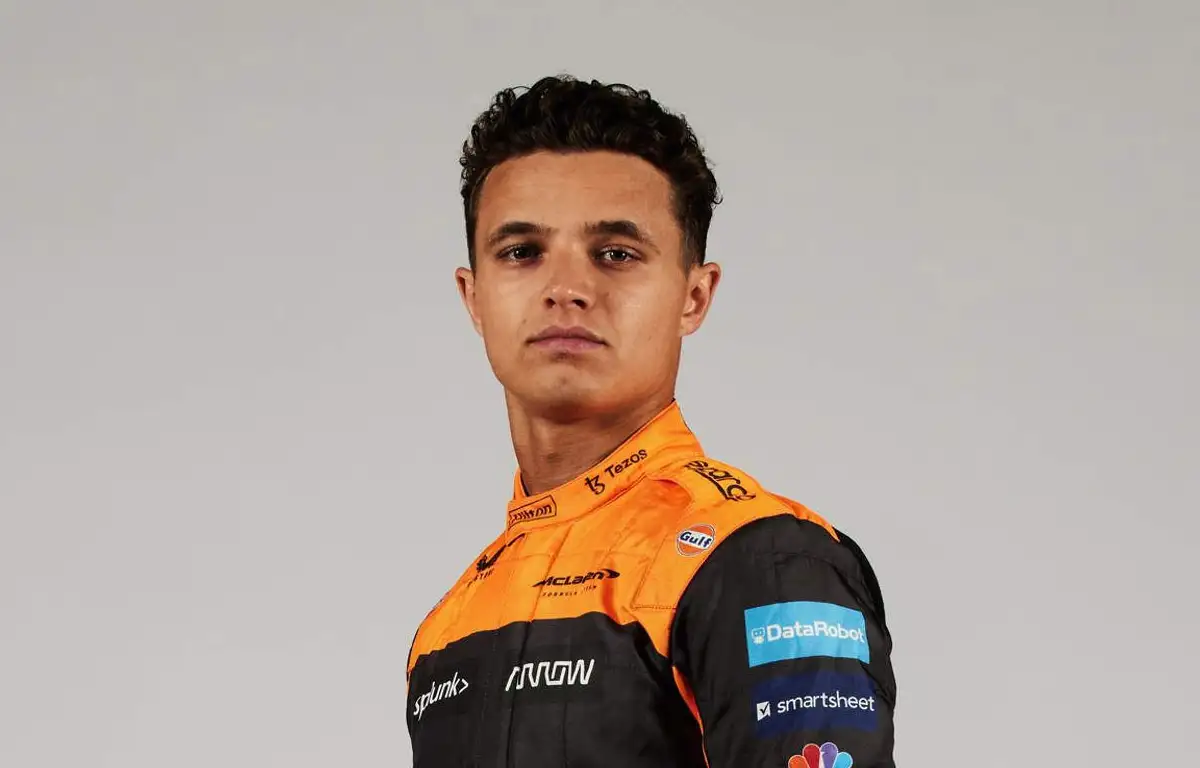 Fresh from signing a new multi-year contract, Lando Norris believes that he has the confidence and ability to now lead McLaren.
Norris impressed from the start of his McLaren stint in 2019, but 2021 felt like a true breakthrough season for the British racer as he rose to the challenge of Daniel Ricciardo's arrival, scoring 45 points more than the multi-time race winner across the campaign.
McLaren understandably then wanted to tie their hot prospect down to a new contract, succeeding in that mission as Norris put pen to paper on a deal running through to 2025.
As well as from a driving perspective, Norris' confidence has also skyrocketed having suffered with self-doubt during the early stages of his F1 career.
So now, he feels McLaren can lean on him as they race into a new regulatory era in Formula 1.
Take a look up close at the #MCL36, that livery definitely looks the part 🙌 #F1 pic.twitter.com/68p7aeMc8D

— PlanetF1 (@Planet_F1) February 11, 2022
As quoted by the Formula 1 website, speaking at the launch of McLaren's 2022 challenger, the MCL36, Norris said: "I look forward to continuing how I did last year hopefully.
"Feeling confident in myself, confident in my driving, and I feel like I can lead the team… I feel like I can be in a place where I can lean on the team if they need to help me, and I can help the team if [they need]."
Norris made the podium four times during 2021, with that P2 at the Italian Grand Prix being his best result of the season.
He also claimed pole for the Russian Grand Prix and was leading into the closing stages until a heavy rain shower caught him out, the 22-year-old deciding not to pit for intermediates, a choice that ultimately cost him the win.
Norris has also previously highlighted other mistakes when looking back on his 2021 campaign, in particular a first-lap crash with former team-mate Carlos Sainz in Brazil.
So, this time around, Norris is striving for consistency.
"The more basic thing is to increase consistency just that little bit more," he said of his 2022 goal.
"I think it took a very good step from two years ago to last season. And to not have these little mistakes that were very costly.
"Just a couple of things along the way that led me to not score the points when I should have done, and I think that was only maybe on two occasions or so, but a few when maybe I was eighth and I should have finished fifth or sixth, and made that bigger step to gain us more points.
"So consistency, just making sure I'm in Q3 when I have every opportunity to be in Q3… And just being there when it counts."
Photo by Matt Ben Stone
Norris had 'little chats' with rival teams
Lando Norris revealed he had chats with rival teams before securing his future with McLaren.