Lando Norris is "on the level" of Max Verstappen and Lewis Hamilton, at least when it comes to speed.
That's according to McLaren chief Zak Brown.
Norris has been one of the stars in this year's championship, taking four podium finishes on his way to fifth place in the Drivers' Championship. He also secured a maiden pole position, the Brit quickest in qualifying at the Russian Grand Prix.
He spent much of the first half of the season flirting with third place but back-to-back non-scores in Hungary and Belgium saw him fall to fourth while a disappointing P8 in Austin meant Sergio Perez nipped ahead by a single point in the fight for fourth.
P4, though, is not Norris' goal, the Brit having spoken in the past of his desire to win a World Championship title.
His team boss Brown reckons he has the speed to do so.
"Lando first came on my radar in 2014. I think he can be counted among the best drivers now," Brown said in an interview with De Telegraaf.
"He's on the level of Verstappen and Hamilton. Maybe not in terms of experience, but definitely in terms of speed."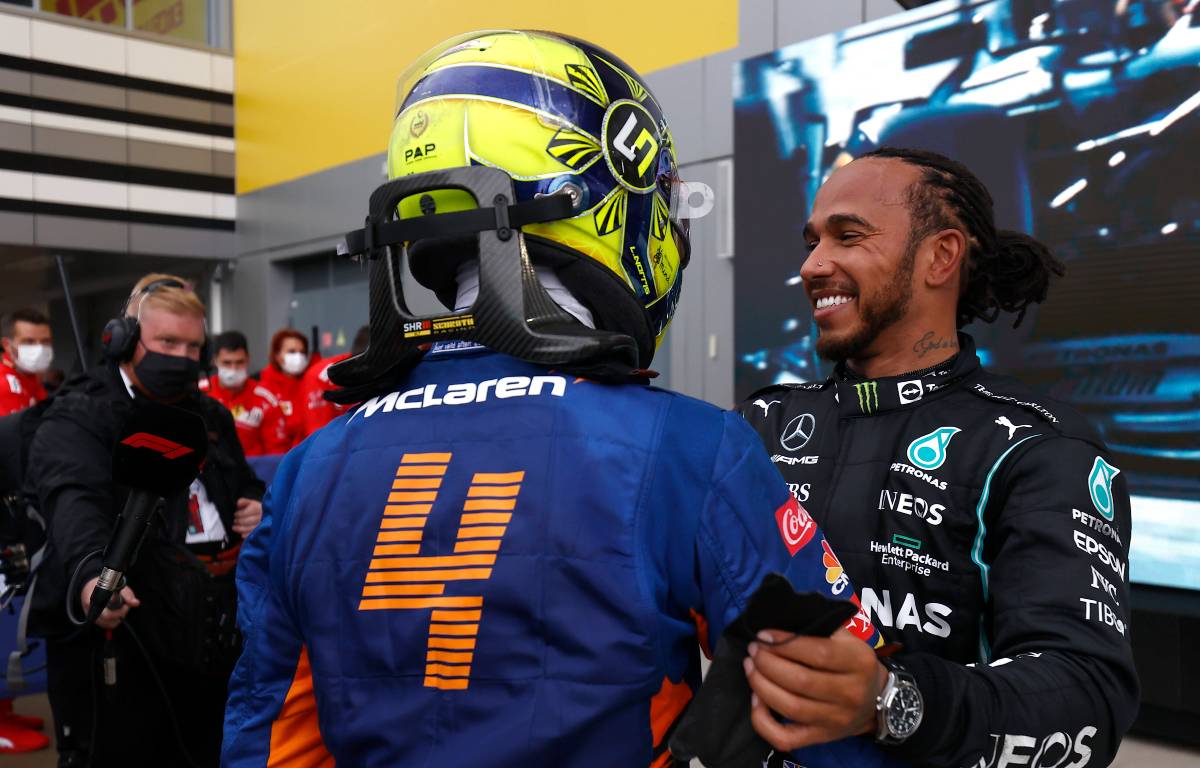 Earlier this year Norris spoke about how he believes he is on a par with Verstappen and Hamilton, he just needs a car that can take on the Red Bull and the Mercedes
"I want to say yes but it doesn't mean I'm just better than every driver on the grid or anything like that, I'm not saying that," he said when asked whether he thinks his recent form has shown he's good enough to win a title.
"I just feel like with how I have done this season I am driving at a level that is capable of winning races and maybe one day a world championship.
"Maybe I'm not at the all-out level, but I feel I am doing a lot of things right and with some small improvements I can be a bit more confident in my answer.
"I'm at a level where I would say I could go up against Lewis or Max and – I've got to be careful how I say it, not say I could 100 per cent beat them – but I could give them a run for their money and I could give it a good effort."
Brown is hoping that next season, when Formula 1 introduce all-new cars, McLaren can give Norris what he needs to fight for a World title.
"The playing field has to be level, and then may the best team win," said the American.
"How many players does a football team have? Okay, eleven. Then you don't want the opponent to have three extra men either."